Good office design isn't just about creating a stylish room; it's about conveying your personality. This isn't always easy, especially if you don't know the theory behind colour and shape. These 10 tips are commonly used by professional interior designers and will help you get started if you're lost for ideas.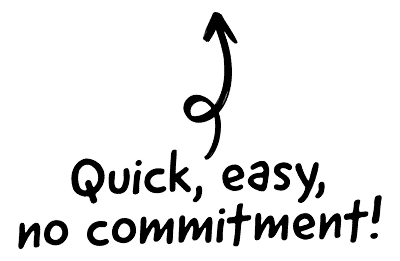 Use the 10-30-60 Rule
In the interior design world the 10-30-60 rule is one of the most common methods used for distributing colour. To follow this guide 10% should be your accent colour; 30% should be your secondary colour; and 60% should be your dominant colour. The dominant colour is usually a neutral and is the most pronounced colour of all; the secondary colour is often slightly bolder and used for furniture; and the accent is a vibrant colour that stands out and is used for accessories and decorative items.
Use the Colour Wheel
Before you start any of the design work, make sure you have a colour wheel at hand. Colour wheels are an interior designer's best friend and the single most important aspect of the design process. Try using the cool side of the colour wheel when you're searching for your dominant and secondary colours, and the warm side when you're looking for your accent. Visit Free Colour Wheel to download your own.

The CRM platform to grow your business
Great for entrepreneurs
Powerful data analytics
Manage sales and data

Seamlessly connect data, teams, and customers
Cutting-edge marketing
Ideal for teams or solo use
Measure sales conversions

Powerful web builder and advanced business tools
Great for startups
Powerful web page builder
E-commerce available

Supercharged content planning
Great for marketing
Better than lists or sheets
Manage social media

Create a new website in 10 minutes. Easy.
Launch your website fast
Powerful data intuitive
No coding skills needed
Create Focal Points
A focal point will anchor a certain part of your office and give it more attention. Awards and achievements are natural focal points and will automatically draw the eye. You can also use accent colours to create focal points. For example, having a piece of artwork with your accent colour as a frame is a great way of directing attention without escaping the confines of your colour scheme.
Arrange Furniture for Business
Your office is the one place that's specifically there for business. Arrange your furniture so it will stimulate conversation and allow you to dominate the space. Pull seating away from the walls and place it opposite your desk – this ensures your guests know whose boss. If you have a large office space or won't be meeting clients, consider breaking it up into different sections; one part for business and the other for relaxation.
Dress your Windows
Use the appropriate window treatments. While curtains are rarely used in an office space, they can work very well if they are the same colour as your other furniture or if you're decorating a home office. A valance is also a good way of allowing more natural light to pass through if you'd like to take the fabric approach. Blinds, however, can provide greater flexibility in regards to lighting and are more appropriate if you'd prefer a "traditional" office vibe.
Light up the Room
The lighting in your office should be geared towards relaxation. Make sure it's not too overbearing and try to let in as much natural light as possible. Move ornaments and other disruptive items off window sills to open up the space. Use three artificial lights in a triangular formation to provide an even level of light distribution. Focus the light down to ensure it's not too bright.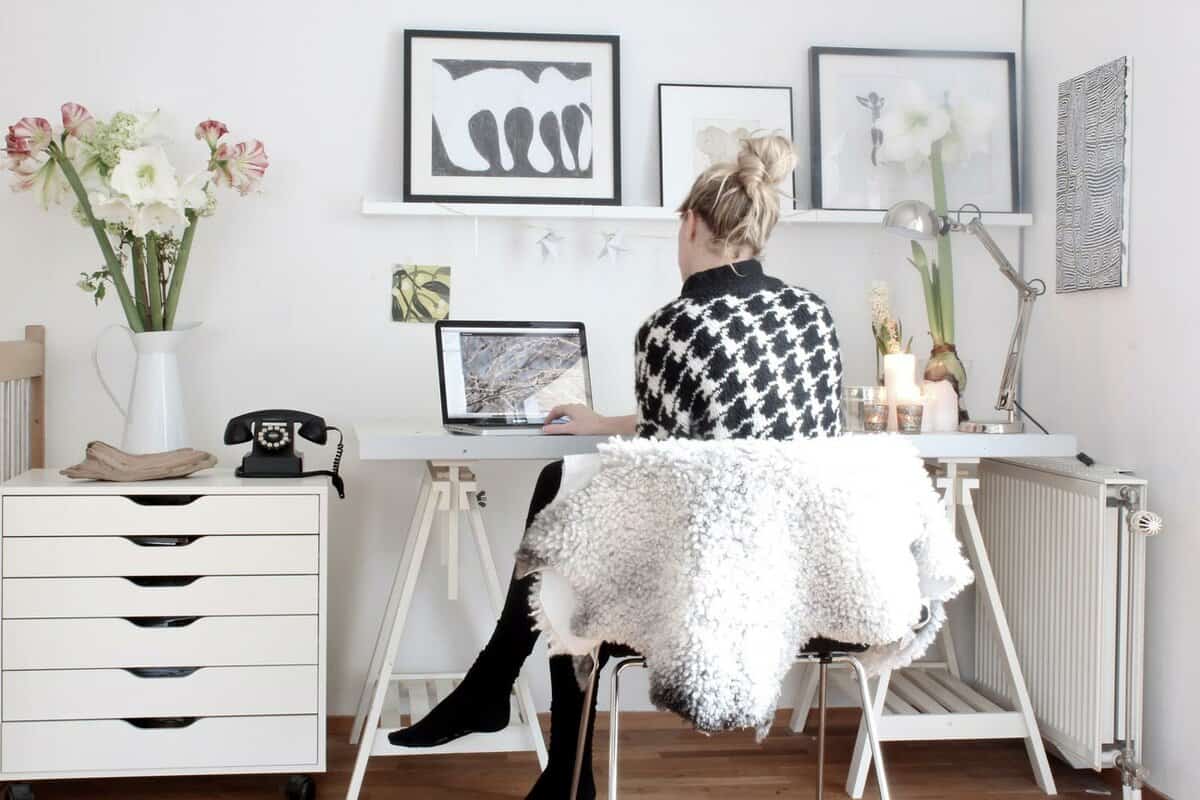 Choose Comfortable Flooring
Nowadays most people prefer to use laminate flooring. While it's not the most comfortable flooring to walk on, you can make it more satisfying by covering it with a nice big area rug. This can complement your secondary colour or even provide your accent. Don't be afraid to use carpet. If you're going for something a little more whimsical, carpet can be perfect for representing the vibrant nature of business.
Finish the Walls and Ceilings
Don't be afraid to incorporate textures into the walls and ceilings. Most people shy away from wallpaper because they think it's too difficult to hang up and not synonymous with the office look. While it can take a little more time and effort, it's not too hard once you've put on your first sheet. Wallpaper can provide far more depth than paint and will give you plenty more style options to choose from. If your budget can stretch I would recommend installing windows if the opportunity exists, additional windows will often allow light to flood in and you can be as creative as you like with windows.
Add Trimwork
Trimwork isn't only atheistically pleasing, but can provide practical benefits. It can cover the seams where your walls meet the floor and ceiling, and it can provide extra structural support. Trims work great in a contemporary old style home or if you'd like to give your home office a vintage "old world" look. You could even use the trimwork as a secondary colour or accent.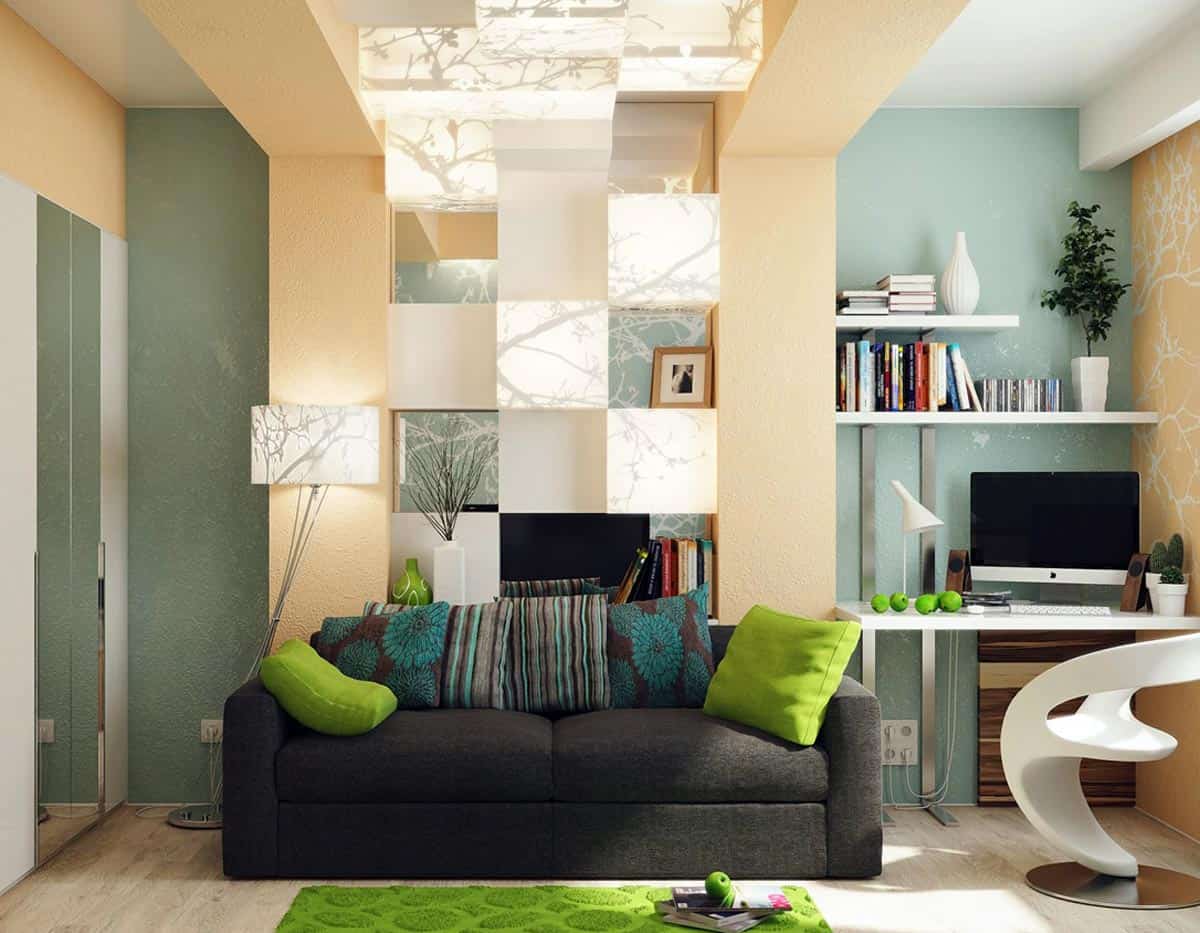 Get Rid of Office Clutter
Virtually every office space harbours an excessive amount of clutter. Make your business as paperless as possible by getting rid of unneeded filing cabinets and lose receipts and invoices, etc. Rely on digital devices such as tablets, smart phones and desktop computers to significantly reduce your carbon footprint and help keep your office space more manageable – a tidy office equals a tidy mind.
Before you start the design process, take a look at BoConcept to view home office spaces that have been created by professional interior designers. Looking at pictures is the perfect way to get some inspiration and learn new techniques.
Remember that interior design is completely subjective and what works for some may not work for others. Use these tips as merely a guideline. Feel free to take what you want, change it, and create something that's unique to you. Without creativity these ideas would have never came into fruition in the first place.