Today, we are inundated with information 24/7.  From push notifications to email alerts to text messages, consumers are being pulled in a million different directions.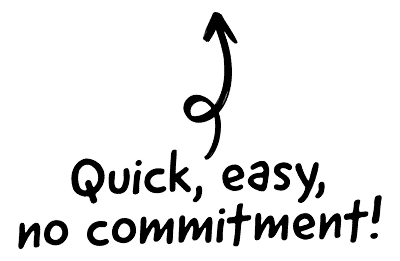 With all of this information at our fingertips, it can actually be more difficult for us to make decisions.  Social psychologist Roy F. Baumeister coined this "decision fatigue" — a phenomenon in which the more decisions we have to make the harder it becomes for our brains to make them.
Think about shopping online, retailers now seem to offer an endless and overwhelming number of product choices. Every online buying decision seems to be an exercise in research, comparison, and patience.

The CRM platform to grow your business
Great for entrepreneurs
Powerful data analytics
Manage sales and data

Seamlessly connect data, teams, and customers
Cutting-edge marketing
Ideal for teams or solo use
Measure sales conversions

Powerful web builder and advanced business tools
Great for startups
Powerful web page builder
E-commerce available

Supercharged content planning
Great for marketing
Better than lists or sheets
Manage social media

Create a new website in 10 minutes. Easy.
Launch your website fast
Powerful data intuitive
No coding skills needed
To succeed, retailers will need to make improvements to combat decision fatigue. There are three areas of eCommerce innovation to improve both online and in-store sales.
Simplicity
Creating a simple yet engaging experience is the main goal for online retailers who are looking to reduce friction during the buyer's online journey. Shopping online can be stressful, there are an array of decisions to be made. Innovation in eCommerce is making it simpler for customers to research and buy products.
Retailers are turning to emerging technologies like artificial intelligence and augmented reality to streamline the decision process. Retailers are leveraging AI to make smarter product recommendations to help consumers find the right product at the right time. Retailers are also offering real time messaging using chatbots.
eCommerce players not only looking at technology, but completely new business models to simplify process.  The subscription model in retail does just this, allowing consumers to try products at home without the financial burden up front.  Trunk Club, for instance, gives each shopper a stylist who sends curated selections of clothes to fit the shopper's style, budget, and existing wardrobe.
Intelligence
We all want to know what we're purchasing before we do. Customers need to craft an informed opinion to make the best choice. Shoppers today are demanding better and better product data to make their decision.
However, with so much information, how can retailers get the right information to shoppers at the right time in the customer's journey?
Forward-thinking retailers are turning to technology like chatbots. This technology delivers information at the time when the consumer needs it the most. Chatbots can answer questions and point the consumer in the right direction, back down the path to purchase.
Experience
The best experience most online retailers can offer has historically been an image of the product or at most a video. Product photos aren't cutting it anymore. Retailers are turning to innovative solutions like augmented reality to offer online shoppers a way to experience products before buying.
Augmented reality makes it easy for consumers to explore their options and interact with the product like they are in-store. With augmented reality product visualization, shoppers can try virtual products at home before buying.
Shoppers can change the color of furniture they're looking to buy to see how it looks in their home. They can compare products virtually side-by-side.
Both online and in-store, customers want to interact with a product to get a feel of how it works before heading to the checkout. Augmented reality uses animations to allow shoppers to see how complex products like appliances or electronics work and function.  This experience helps overcome traditional digital barriers– empowering shoppers to check out online.
These three areas of the digital decision making process are not easily achieved, and it requires forward thinking retailers to understand the true paint points of online shopping.