Business leaders today are obsessed about productivity! What they are concerned more about is to achieve maximum output from their sub-ordinates or employees. They believe it is the key to achieve excellence and great source for profit maximisation.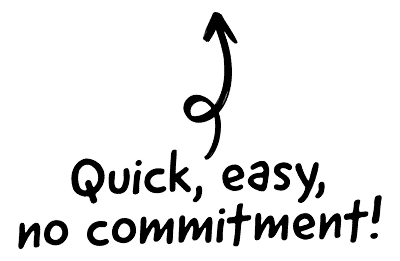 However, this vigorous chase is not worthwhile, if you really want to progress in the long-run.
In this race, the main constituent that can take your business to the next level lacks behind i.e. Creativity. Though it's not quantifiable nor it can be measured, but still it leads productivity.

The CRM platform to grow your business
Great for entrepreneurs
Powerful data analytics
Manage sales and data

Seamlessly connect data, teams, and customers
Cutting-edge marketing
Ideal for teams or solo use
Measure sales conversions

Powerful web builder and advanced business tools
Great for startups
Powerful web page builder
E-commerce available

Supercharged content planning
Great for marketing
Better than lists or sheets
Manage social media

Create a new website in 10 minutes. Easy.
Launch your website fast
Powerful data intuitive
No coding skills needed
Creative heads can come up with brilliant ideas that can help flourish your business. But if you are just fond of maximum output and follow a deadline-oriented approach, then you might not welcome creativity.
You need to incorporate both at your workplace for better results to foster innovation. Cultivate a work environment with a blend of creativity and productivity.
Following the discussed ways here can help you blend creativity and productivity:
Align creativity with productivity level within your work processes
Integrate creativity in your work processes in order to maintain optimum productivity.
As mentioned creativity leads productivity, then you have to take advantage of this element without any further doubts.
The more you will leverage your employees to think, innovate and come up with new ideas, the more they will be motivated and deliver maximum output.
Extend the boundaries and encourage employees to innovate in their work processes. When your employees will feel free to question, their productivity will never go down.
Productivity when combined with creativity will lead to great success for your business.
Use creative methods to solve problems that improve productivity and make it more meaningful
Though your employees give their best in being productive and to meet the deadlines, but yet certain errors and problems do arise time to time.
They have to deal with all problems, either small or big, with the same level of efficiency. This definitely prepares them to stay consistent and focused, when handling challenging issues, but this routine fosters a mind-set of "we have been doing it like this only."
Your employees don't see the big picture and they never dare to think and act creatively.
Encourage your employees to use their creative heads when solving problems. Though this will take time, but remember it will help in achieving success in the long run.
Whenever a big problem will occur, your employees will then use creative work processes to solve it, without taking much time.
Make their productivity more meaningful by allowing them to tackle each issue uniquely. Every problem might be different in nature and will require a different solution.
Allow your employees to relax for a while and relieve their stress between work hours
To foster creativity and to sustain maximum productivity, you need to take care of your employees' health.
Overburdening your employees with loads of work, just to achieve your desired outcome, is not at all a good practice.
Do you know this pressurizes them a lot and their stress level increases abnormally? Thus, their productivity level is decreased and at the end, your productive and reliable employees leave you.
Do you want this to happen? If no, then ensure that you provide them significant time to relax.
Many organizations help sustain the creativity and productivity level of their employees by building the best facilities within their premises. Like, they have built gym, salon and spa, Jacuzzi or swimming pools, gaming area, library and etc.
A stress free mind is always able to perform well at work.
You should also incorporate one of the many strategies to keep your employees stress free, so that they stay productive and utilize their creative skills to deliver the best possible outcome!
It's not only significant for sustaining productivity and creativity, but it is also essential for gaining your employees' loyalty.
Creativity and productivity are two different approaches, but remember they work well together.
Yet you have to determine under which circumstances, you need its combined effect or need a single constituent to carry out an important task. You have to decide the right balance accordingly.