Exploring new ways to get your brand and marketing messages across online is important. If you can forge strong connections with existing and potential new customers, you create a firm platform on which your business should thrive and grow.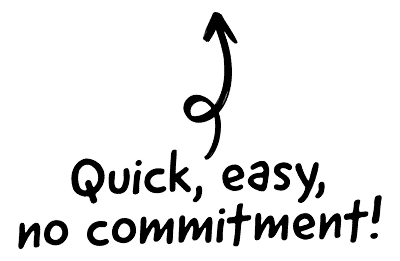 Video animation has become increasingly popular as a marketing medium in recent years. Part of this is driven by improvements in technology, part by the cost of video production coming down quite significantly.
The biggest driver, however, is that video is just what customers really want to see. According to Wyzowl, 96% of us have watched an explainer video at some point showing how a product works.

The CRM platform to grow your business
Great for entrepreneurs
Powerful data analytics
Manage sales and data

Seamlessly connect data, teams, and customers
Cutting-edge marketing
Ideal for teams or solo use
Measure sales conversions

Powerful web builder and advanced business tools
Great for startups
Powerful web page builder
E-commerce available

Supercharged content planning
Great for marketing
Better than lists or sheets
Manage social media

Create a new website in 10 minutes. Easy.
Launch your website fast
Powerful data intuitive
No coding skills needed
Nearly 70% of us would prefer a short video to learn about a new product or service than other types of content such as a written text or infographics.
Video can now be used to achieve a range of different marketing goals. Itsversatility and potential for almost every step of the consumer journey means that businesses often achieve a much better ROI than with other types of marketing.
Video animation gives you the opportunity to explain concepts very quickly, sometimes just in a matter of seconds.
It can be posted on a variety of platforms, including social media, which makes it much more likely to be shared.
Search engines such as Google like video a lot and that means having this kind of content can greatly increases your visibility.
There are plenty of ways to introduce video animation into your marketing mix. Here are four of the most widely used:
1. Product and service explainer videos
One of the most popular ways to create a connection to your brand is the explainer video. These help your customer understand what it is you are offering and why they should choose it. As with any video, the purpose is to connect with the customer on an emotional level and motivate them to either find out more, buy your product or service, or learn how to use it effectively.
There are different animation styles businesses can easily access nowadays. We've all seen the doodle marker pen animation using a whiteboardor the infographic based cartoons that get a point or pieces of complex information across in a short space of time. The key is having a clear idea of what you want to say or achieve and then developing a tight script that really hits the mark.
Explainer videos and other animated marketing works best when it is kept as short as possible. Most that you see online nowadays vary from just 30 seconds to about 3 minutes. Any longer and your risk boring your viewer.
2. Website and app introduction videos
Onboarding or introductions to websites, as well as for apps, are becoming increasingly popular. This is where you explain to your customers how to use your site or get the best out of your product or service. There's no better and quicker way to do this than with video.
Your customer doesn't have to scroll through chunks of text, they just sit back and watch a quick video, getting all the information they need. You can put all your salient points into one short animated video and that means your customer is up and running in next to no time and is less likely to get bored or start looking elsewhere.
3. Social media advertising
One area where video is making a really big impact is social media. Short animations explaining your product or service are more likely to be viewed on platforms such as Facebook, Instagram or Twitter compared to your own website.
According to Social Media Today, 82% of Twitter users regularly watch video content on their timeline and people retain a lot more information than with other forms of marketing such as blog posts or infographics.
You're also a lot more likely to be shared and get noticed on social media.
Creating marketing video animation specifically for things like social media advertising can not only improve visibility but encourage higher levels of traffic moving through to your website.
4. Project showreels
These are slightly different forms of video animation in that they are designed to give an overall feel for your business or company project. You can include a whole bunch of recent achievements to showcase what you've been doing. Project showreels are generally fast-pacedand give a flavour of what your business can achieve for the customer, both now and in the future.
The showreel grew out of the acting industry where it is commonly used to display an actor or directors breadth of talent when they're pitching to a studio or for a part. Showreels also work pretty well in the marketing industry, however. It's all about choosing your strongest achievements that simply and effectively demonstrate what you are capable of and is great for developing brand awareness.
Creating a great marketing video animation
Stepping into the world of video can seem like a big challenge. Whether you are a small, upcoming business or a larger corporation, the key to success is planning carefully what you want to achieve and how you are going to present it.
The first big challenge will be putting your script together. For that, you certainly need to be clear about your objectives. The other important element of any successful video animation is to have a good story that resonates with your customer and connects at an emotional level.
Most businesses won't have access to the in-house skills to create their own animated video. That generally means outsourcing to a studio or marketing team who can handle everything for them. The great news is that this is not the hugely expensive undertaking that it used to be.
At Creative.onl, we have a strong track record for delivering entertaining and engaging video animation marketing a wide range of products and services. If you want a video that is guaranteed to grab the attention and help you stand out from the competition, contact our creative team today to find out more. Alternatively, why not request a free consultation.