All businesses want to get the most out of their investments in infrastructure. When designing/redesigning a website or creating a new app for your company, it can often be tempting to hire a low-cost developer – there are plenty of them about.
Compare prices for web design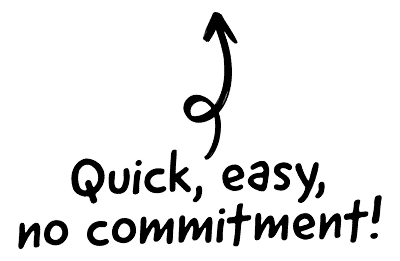 The truth is that spending a little bit extra and choosing your developer wisely means you are much more likely to get something that is fit for purpose.
Hiring a cheap developer may well result in a website or app that looks great visually on the surface. You are probably going to be less certain, however, that the underlying infrastructure and coding is up to scratch. In some cases, it could even present a danger to your business.

The CRM platform to grow your business
Great for entrepreneurs
Powerful data analytics
Manage sales and data

Seamlessly connect data, teams, and customers
Cutting-edge marketing
Ideal for teams or solo use
Measure sales conversions

Powerful web builder and advanced business tools
Great for startups
Powerful web page builder
E-commerce available

Supercharged content planning
Great for marketing
Better than lists or sheets
Manage social media

Create a new website in 10 minutes. Easy.
Launch your website fast
Powerful data intuitive
No coding skills needed
What does that mean? If your app or website performs poorly, is difficult to use and puts you at risk of hacking and data loss, it can impact on your customer experience and damage your reputation.
You get what you pay for
It's an old saying but generally a true one. If you want to cut the costs, chances are you'll also be cutting the quality of that final product. Low cost web and app developers often use practices that mean you end up with something that is really not fit for purpose.
There's a wide use of ready-made solutions that often don't meet bespoke requirements.
Cheaper developers tend to be less experienced and underestimate the scope and level of coding detail that is needed to create your app or website.
Low costs can be just a way of getting you onboard in the first place – you may find the price of your app development rising suddenly as you try to add more functionality.
It can often cost you a lot more once you realise the app or website has problems and you need to find someone else to put it right.
Poor performance
One of the big problems with a cheap app development is the performance. Issues can range from slow download speeds, lack of complexity to bugs and problems that cause your app to crash or stall all the time.
There are often issues with slow downloading speeds, for example. Once your app or website goes live, you may well lose customers because your service simply takes too long to work for them. We are a lot more impatient nowadays and if something doesn't work well first time we are likely to look elsewhere for a particular product or service.
We expect good quality first time around. But there is also greater competition out there. It's easy to switch to another app or website that delivers a better performance and it takes just a few seconds.
Poor search engine rankings
That bad app performance will have some serious knock-on effects. One is that Google will pick up that your site or app isn't built particularly well and will penalise you. That means your site could end up dropping down the rankings even for local searches.
Even on platforms like Google Store you'll find that apps with bugs and performance issues are being sent to the back of the queue rather than the front. Not only that, if you have a poorly designed app, people will leave a bad review on sites like these, something which can further impact on take up.
Security risks
We all know that online security is a big challenge. Just as you need to put in the right virus software and firewalls for your own business applications, you need to protect anyone that uses your website or app.
Security is not an optional add-on. Unfortunately, with cheap development, it's usually the first thing that suffers. Without strong security measures you won't be certain of keeping confidential information like card payments and personal details safe. Get it wrong and this will end up irreparably damaging your business reputation.
The recent introduction of the General Data Protection Regulation or GDPR means that businesses have more pressure on them than ever before to keep the personal data of users and visitors safe.
Responsive web design
While it's often thought of as a small issue by some businesses, the responsiveness of your web design is actually vital. The big failure you often get with cheaper developers is that you have poor mobile compatibility.
When you realise that most of us nowadays use our phones to access information, view websites and download apps, then you can understand how important this really is.
What looks good on a desktop or laptop doesn't always look as great when viewed on a smartphone screen and that's because the right coding is not put in place.
This is an area that has become a lot more complex in the past few years and one which developers continuously need to keep on top of.
Future-proofing your website or app
Cheaper app and web development choices usually involve older technology. That means your website or app is likely to become obsolete quicker than you think. If you're looking for more bang for your bucks, this could be a big issue as you'll have to quickly update your platform with the additional costs that involves.
It's not possible to totally future-proof a website or app, whatever anyone else tells you, but you can make the initial design so that it is as up to date as possible and you aren't faced with having to put in updates the minute you upload.
Quality beats cost
While, of course, price needs to be a factor in any website or app development, it shouldn't be the only issue for your business. Low-cost options can seem attractive on the surface but you need to be focused on what you are truly getting for your hard earned cash.
It's much better to pay that little extra to access a full and supportive website and app development team which delivers on your needs.