A large number of businesses nowadays are using video in their marketing content, and for good reason. Not only does it deliver a strong ROI, it's ideally suited to mobile devices such as smartphones and tablets.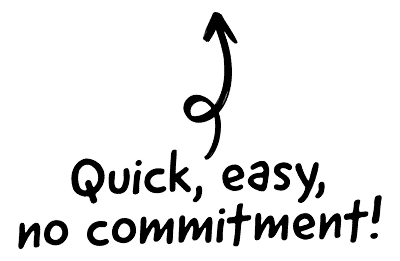 In a study by Demand Metric, 83% of marketers said that video content was becoming more important and more than half were using it to boost engagement on landing pages.
All the stats point to the fact that video really does work and businesses are losing out if they don't use it. 
That doesn't mean you should be uploading any old video content to your site, however. Quality is vital and you need to invest time in developing great ideas as well as put aside enough marketing budget to deliver on your goals.

The CRM platform to grow your business
Great for entrepreneurs
Powerful data analytics
Manage sales and data

Seamlessly connect data, teams, and customers
Cutting-edge marketing
Ideal for teams or solo use
Measure sales conversions

Powerful web builder and advanced business tools
Great for startups
Powerful web page builder
E-commerce available

Supercharged content planning
Great for marketing
Better than lists or sheets
Manage social media

Create a new website in 10 minutes. Easy.
Launch your website fast
Powerful data intuitive
No coding skills needed
In many business, the first major consideration is going to be how much all this is going to cost. That's probably the wrong question. While the cost of making videos has come down in recent years, the real issue is the return on investment. And, with video, that's pretty good.
According to Optinmonster, video marketing can produce 66% more leads per year and delivers a 54% increase in brand awareness. 
If you are a manager trying to make the business case for investing in quality video content, here are the 5 very good reasons it should be in your marketing mix:
1. Consumers love video
With better connectivity and more ways to watch content, video has exploded over the last decade. Literally, millions of pieces of content are uploaded to sites like YouTube every day. There's everything from vlogs and explainer videos to testimonials, animations and webinars.
Smartphones are undoubtedly the perfect tool for watching videos. The stats back this up:
Three-quarters of video plays are now on mobile devices such as smartphones.
4x more people prefer to watch a product video than actually read something about it.
When we read something about a business or product, we're likely to retain about 10% of that information. When it's in video format, retention rises to a staggering 95%.
If you put a video on a marketing landing page, you can expect conversions to increase by as much as 80%.
There are very few negative statistics when it comes to video and, if you want to increase visibility, you should be creating the content that your customer wants to see. 
2. Video helps build brand loyalty
When creating a connection, the first thing that video does is get your brand out there in front of consumers and in a format that they like.
People are more likely to engage with content on your website if you have video. 
According to MistMedia, 88% of people stay for longer on a site where a video is displayed in a prominent position. 
That's no surprise. While someone may quickly scan written content in a few seconds, they are likely to watch a video all the way through, at least if it's engaging enough.
Compared to written content, video allows for a deeper emotional connection to be made. We prefer to see speaking, moving, interesting human beings on video rather than read about them. Connect your content to your brand goals and you should expect brand association and brand loyalty to follow with higher confidence.
You are also likely to reach a greater number of people with video. That's not just because it's the preferred media for many consumers, video online is shared 1,200% more than text and links combined. 
In other words, if they like what they see, they're going to show it to their friends and family.
3. Video is a way into your customer's routines and habits
Put the right video strategy in place and deliver regular, high-quality content and you can expect to become part of your customer's routine. They are likely to come back to your website again and again or keep track of your social media. The could be browsing your content whether they are on their morning commute or sitting on the sofa watching TV. 
Perhaps you have a product or service where how-to videos are useful to consumers. Maybe you're a solicitor and want to create explainer content or you could be a fashion site that wants to cover the latest trends for customers.
The key is creating videos that deliver on their expectations and provide it regularly enough that it keeps them coming back for more.
If they are signed up to your email marketing because they want regular updates, one key statistic is this: including video in your content increases open rates by as much as 6%. This highlights also that video is flexible. It can be used in a wide variety of campaigns and translates well not only to email but also on social media. 
4. Video sets you up as an expert
Reputation is important for any business. Without trust, customers are unlikely to hang around for long. Because it's so widely watched and easy to consume, video allows you to build a range of content that is not only useful but gets your level of expertise across and helps build that important reputation.
You can develop this in explainer or how-to videos, for example, but it also works with content such as vlogs, interviews and even live streams.
5. Video allows for subtle advertising and cross-selling
Video brings with it a good deal of flexibility for what you can achieve.
Let's say you sell mobile phones. A video about how to use certain functions on a particular phone is going to be really useful for your customer. But it's also an opportunity to do a little subtle marketing and cross-selling for your business, perhaps getting them interested in that nifty set of headphones or that trendy looking phone case.
It's important to look at video both from the consumer's point of view and what opportunities it delivers to advertise, whatever kind of content you are making.
If your business is searching for a partner to deliver great video marketing, contact us today to find out how we can help.