When it comes to the app market, we assume that adults are our target audience because they're the ones with the buying power.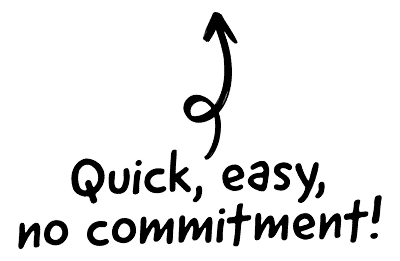 However, there's a lot of opportunities out there for a developer who can step into the shoes of a child and build something entertaining and educational for children.
Children today use applications for everything—from checking their schedule to watching videos and even learning about the world. However, they need a different kind of user experience for their tech-savvy parents.

The CRM platform to grow your business
Great for entrepreneurs
Powerful data analytics
Manage sales and data

Seamlessly connect data, teams, and customers
Cutting-edge marketing
Ideal for teams or solo use
Measure sales conversions

Powerful web builder and advanced business tools
Great for startups
Powerful web page builder
E-commerce available

Supercharged content planning
Great for marketing
Better than lists or sheets
Manage social media

Create a new website in 10 minutes. Easy.
Launch your website fast
Powerful data intuitive
No coding skills needed
If you're planning to take advantage of the incredible digital landscape by building a new app for children, here are some of the principles you'll need to keep in mind.
1. Design for developing motor skills
Younger children aren't always as great at tapping small buttons and scrolling through menus as adults.
When you're designing an app for children, you need to consider the fact that their motor skills aren't very advanced yet. Think about how you can make navigation as simple as possible. For instance:
Avoid having too many options on the page at once: Children like to touch and tap everything that attracts their attention.
Make display buttons big and noticeable: Ensure that children don't have to struggle to get to the next stage in their game.
Use big, clear font: If there's anything for children to read as they explore your app, make sure it's written in large, bold text that's easy for the child to follow
Ideally, you'll want to avoid things like drop-down menus and pinch to zoom functionality for smaller children. Swipe and click will be the more natural and simple interactions for younger kids.
Depending on the age range that you're designing for, you can adapt and add more functions accordingly.
2. Explore animation and sound
Younger children might not be as interested in an application that's packed full of important text to read, as they are in an app that's brimming with sound and exciting animations.
Animation and sound can be a great way for designers to convey information to children who can't read yet.
For instance, the Fisher-Price Laugh and Learn animal sounds app allows children to tap on an animal to see it move and make its signature noise.
Some of the best apps for children also use positive reinforcement like applause and cheerful exclamations to reward children and encourage them to keep playing the game.
Just make sure that you don't overwhelm the child with too much activity at once.
Remember that kids can easily be distracted by dozens of different moving components on a page.
Find the right balance between static elements and animated options.
It might be worth providing a "mute" option for sound in case a parent needs to keep the sound low when a child is using the app.
3. Design for impatience
As we grow up, we learn that sometimes we have to wait for things.
Patience is a tough thing to learn, but it's gained and honed over time. Younger children won't have this virtue.
When they click onto your app and have to wait for it to load, they'll lose interest fast and get frustrated.
Think about how you can keep your apps as lightweight and responsive as possible, so your users don't have to worry about lag and loading times.
It's also a good idea to implement features that will allow your app to cope well with repeated tapping and swiping from a child that's keen to see what's next.
For instance, the KidConnect app is designed with all navigation and menus hidden in the background, to reduce the chances of a child accidentally skipping away from the page that they want to be on.
4. Keep ethics in mind
As an app designer, you have a lot of different goals in mind. You want to create something that's going to inspire and delight the child that uses it.
However, you probably also want some monetary gain—whether that's through advertisements or in-app purchases. Unfortunately, it's very easy for children to accidentally make purchases without their parent's permission with all the tapping and swiping.
Many phones have payment systems already built into them so that parents can buy what they need with a single click, without having to find their bank cards.
When you're designing for children, don't succumb to bad practices—remain ethical about how you offer in-app purchasing options.
While it's fine to have the option to upgrade to premium packages or download new content in your app, purchasing options should be offered in an environment that a child can't get to.
In other words, don't offer in-app purchases on the same pages that the child will be using.
Ultimately, if it's too easy for children to accidentally buy things on your app, then their parents will simply delete the content, and your design will fail to thrive.
5. Keep testing
Finally, before you ever release your new application, put together a prototype and allow some children to play around with it.
Observe how they use the app and get an insight into some of the features that you might need to change. Make a note of anything that frustrates the child, as well as the aspects that they enjoy the most.
Testing in this way will allow you to get a behind the scenes look at what children actually need from your technology.
After all, as much as we try to step into the minds of our customers when we're designing, there's only so much we can do to imagine the world from their perspective.
Regular testing will give you information that you can't get anywhere else.
Designing apps for kids
Designing technology for children can be a complex process—particularly for most developers who are used to working with adults in mind.
However, by adapting your strategy just a little bit, you can come up with a process for building an app that really speaks to the next generation.