When considering which phone or tablet to buy, people largely consider the operating system of the gadget. Although there are millions of apps available, this article highlights some of the best social media apps available on Android's Google store.
Compare prices for marketing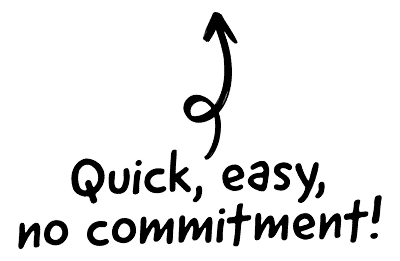 Social media has now nearly become a necessity for people all over the world. Social media websites and apps help people connect with each other from all countries at a significantly low cost. However, people not always use social media websites and apps to connect with people living far away but also use them for local interactions and even marketing. Social media marketing has now become a necessity for business people to create online awareness of their brand and/or product. Now not all social media apps are available for all platforms and this is why it is good to know which best social media apps are available on the Google store for Android.
Android users can take advantage of the following social media apps for interaction and marketing purposes:

The CRM platform to grow your business
Great for entrepreneurs
Powerful data analytics
Manage sales and data

Seamlessly connect data, teams, and customers
Cutting-edge marketing
Ideal for teams or solo use
Measure sales conversions

Powerful web builder and advanced business tools
Great for startups
Powerful web page builder
E-commerce available

Supercharged content planning
Great for marketing
Better than lists or sheets
Manage social media

Create a new website in 10 minutes. Easy.
Launch your website fast
Powerful data intuitive
No coding skills needed
Probably the most popular application, Whatsapp is a messenger through which users can send instant messages for free given that a Wi-Fi or GPRS is activated. Apart from simple messages, Whatsapp allows users to send voice messages, pictures, and videos and now it has introduced Whatsapp call as well. Through this feature, users can even call each other for free no matter in which part of the world they are!
This app allows users to connect with all Facebook users throughout the globe. It has similar features as Whatsapp like instant messages, pictures, videos, files and messenger free call. Messenger has some extra features like stickers that users can send after or before sending a message.
One of the most downloaded apps, snapchat brought something new in the market. It is a messenger through which people can only send picture and video messages i.e. they take a live snap or live video and type a short message along with it. People can also add snaps to their own story that everyone is able to view for 24 hours. Snapchat is available for Android and iOS but not Windows phone. There has been frustration and dissatisfaction from Windows phone users since they are unable to use this excellent social media app.
Vine is a free app through which users can create a 6-second video and share to other social media accounts like Facebook and Twitter. Gradually, vine is becoming increasing popular and now it also allows users to import videos directly from phone. To sum it all up, people interact with each other through videos on vine. Fortunately, vine is available for all three major platforms i.e. Android, Windows and iOS.
Twitter allows you to follow millions of people, whether friends or celebrities, and business accounts like Bloomberg, Economist, Unilever, Philip Morris International and so many more. It helps users to stay updated with the latest news.