An iPad can be an amazing tool for creative professionals but like every other tool, you should have the knowledge about using it! For this reason, you have to know the best apps which will make your life more creative. So here are some of the best pro apps for creative professionals.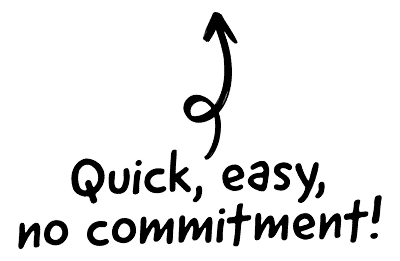 Trello
If you are trying to organize a cleaning rota or synchronizing a big design, Trello is one of the best tools that you can get. You can also create custom-made boards for anything that you are working on. This app is customised only for Apple 'iPad Pro' only so that the huge screen is advantageous for you!
Procreate
Many of you creative professionals like to sketch and paint and for this you must have a good tool. Procreate is a wonderful app which is very fast and takes a huge advantage of iPad Pro's huge screen as well as power. It is also optimised for ultra high definition canvases. You can also use the 'Apple pencil' also! You need an iOS 10.0 or later in order to use this!

The CRM platform to grow your business
Great for entrepreneurs
Powerful data analytics
Manage sales and data

Seamlessly connect data, teams, and customers
Cutting-edge marketing
Ideal for teams or solo use
Measure sales conversions

Powerful web builder and advanced business tools
Great for startups
Powerful web page builder
E-commerce available

Supercharged content planning
Great for marketing
Better than lists or sheets
Manage social media

Create a new website in 10 minutes. Easy.
Launch your website fast
Powerful data intuitive
No coding skills needed
Parallels Access
No matter how much good an iPad app is, there are times you need to utilize one of the full desktop packages. Though there are a number of remote desktop applications which you can use in order to get control of your actual desktop from your iPad. These applications all take it heavy on the bandwidth.
Parallels Access makes this work differently by giving you with the total control to your desktop. By using its special application technology you can use your desktop apps as your native apps which make it very easy for you to work on ensuring less consumption of bandwidth. It even works on a 3G network also!
Noteshelf
If you application which is digital and it equals to a typical sketchbook where you can doodle out some ideas write down stuff take notes while you are at a meeting. Noteshelf is the best app for you. It has the capability to mix type, handwritten as well as audio notes with wonderful ink effects. It also pairs with third-party apps!
Adobe Comp CC
Adobe makes a number of iOs apps. Adobe Comp CC is one of the great apps created by Adobe where you can easily and quickly create wireframes and mock-ups for creative professionals for the web. You can also print them or transfer them to Creative Cloud. It requires iOS 9.0 or later.