When you spread the buzzwords for branding without proper planning, this can be dangerous for your content marketing campaign and therefore, you must keep in mind that if you don't give importance to content strategies, you can't expect better results. On the other hand, if you can plan, execute and publish your content efforts, the results can be incredible. When you're making strategies for content marketing, there are some areas where you must give special focus to turn your efforts into a huge success.
Compare prices for marketing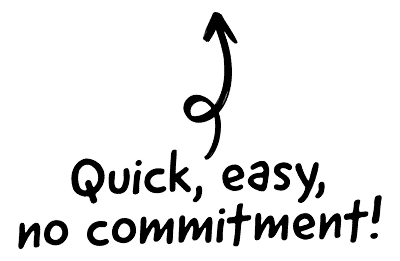 1. Necessary documentation for content marketing
Researchers have shown that most companies don't even bother to document their content marketing strategies, which later results in regret: because producing documentation doesn't only benefit marketing personnel, it can also leverage public relations, recruitment, employee training and various other important areas. When strategies are documented properly, it is much easier to determine how every department should utilise content marketing for success and how each department is influenced by this type of content marketing. Moreover, the return on investment (ROI) for the company will be greatly increased when everything is completely planned and documented.
2. Rationalise your efforts to create real content
Developing engaging and intriguing content on a regular basis is certainly a big investment in time as well as budget, but if done well, you will surely see the results. However, if you create a system to save each individual's knowledge and opinions in one place, this will save you a lot of time that you have to spend in brainstorming and writing. For example, you can create an exclusive knowledge bank for your company where the company's senior staff and leaders' ideas, insights, thoughts and experiences can be stored to be used for another time. However, this will only work effectively when you keep the bank fully updated with latest information and ideas. There are a number of templates available online which can be used for this purpose.

The CRM platform to grow your business
Great for entrepreneurs
Powerful data analytics
Manage sales and data

Seamlessly connect data, teams, and customers
Cutting-edge marketing
Ideal for teams or solo use
Measure sales conversions

Powerful web builder and advanced business tools
Great for startups
Powerful web page builder
E-commerce available

Supercharged content planning
Great for marketing
Better than lists or sheets
Manage social media

Create a new website in 10 minutes. Easy.
Launch your website fast
Powerful data intuitive
No coding skills needed
3. Set key performance indicators for content
You company's major goals should influence metrics for content. For instance, you have set an increased sale as a Key Performance Indicator (KPI) of your company, the major goal of your created content should be aligned in the following way:
Leads in pipeline and their conversion into sales.
Leads generated by other sources which are cherished by content published by you.
It has been seen that most of the companies give up publishing articles and other type of content when they fail to receive huge number of leads. On the other hand, those companies which continue publishing content via quest posts, blogs posts and gated publications, receive higher conversion rates and therefore, one must continue with this strategy. However, it can't happen overnight and one must wait to see better results.
4. Find niche platforms that can get you real audience
Some people are under the impression that content marketing is nothing more than just creating credibility but in reality it is much more than this and if you are doing it rightly, you can actually get real influence among audience. In other words, you can say that if you are getting published in major publications, it does not mean your major target has been achieved because the target will only be achieved when you will actually be getting real customers or client for your business. The secret of success when you are doing content marketing is to find online niche platforms where you can publish your content to reach your main targeted audience rather than simply getting righter ranks for your sites.
5. Create a checklist to leverage content
When you are publishing your content on internal as well as external resources, you may get absolutely perfect leads for your business but if you are completely dependant on it, you are making a huge blunder as you can't get enough engagement only by publishing. However, sharing your content on major social platforms is quite a great way to target the audience you want and there must be set standard for the articles being published by your company. Taking this strategy further towards betterment will actually increase the chances of your success.