Creating a new website or app for your business is all well and good, but it should be part of your wider digital strategy. Otherwise, it's not just your online presence that might be directionless – your entire business could suffer as a result.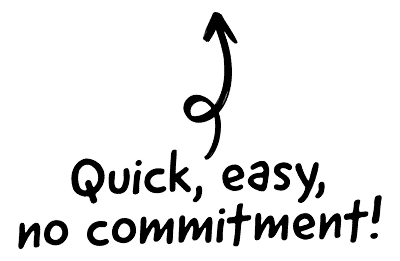 A digital strategy is a plan to achieve a clear set of goals using a range of digital tools and platforms. You may, for example, want a specific number of visitors to your new website. How are you going to achieve that without a clear and consistent digital strategy?
And it is a clear strategy, not technology, that drives successful digital transformation according to a recent report from Deloitte University Press, which states that: "maturing digital businesses are focused on integrating digital technologies, such as social, mobile, analytics and cloud, in the service of transforming how their businesses work. Less-mature digital businesses are focused on solving discrete business problems with individual digital technologies."

The CRM platform to grow your business
Great for entrepreneurs
Powerful data analytics
Manage sales and data

Seamlessly connect data, teams, and customers
Cutting-edge marketing
Ideal for teams or solo use
Measure sales conversions

Powerful web builder and advanced business tools
Great for startups
Powerful web page builder
E-commerce available

Supercharged content planning
Great for marketing
Better than lists or sheets
Manage social media

Create a new website in 10 minutes. Easy.
Launch your website fast
Powerful data intuitive
No coding skills needed
Those businesses that are embracing a clear and coherent digital strategy across the board are more mature than those applying a scattergun approach with little to no direction.
Having your own digital strategy clearly makes sense, and here are five key reasons why:
It gives your business a clear direction
A digital strategy will give your business a clear and well-defined path. This means that everyone in your company can stay aligned with your goals in the long and short term, bringing a coherent message and direction to everything you do in the digital space.
"A great digital strategy provides direction, enabling executives to lead digital initiatives, gauge their progress, and then redirect those efforts as needed," according to the MIT Sloan Management Review.
You can measure your digital effectiveness
A knock-on effect of a clear direction is that you can measure your business's success against these goals and analyse what works and does not work on a digital front. You can also see the impact specific platforms and approaches have on other areas of your business.
The "Being Digital" Accenture Report said: "Digital leaders set digital strategies for revenue growth and new business models – while followers focus on fixing the short-term cost and efficiency issues."
Your customers get a better experience
A coherent digital strategy will define what your ideal customer experience looks like – and provides you with a roadmap to get there. The Forrester Digital Customer Experience Improvement Playbook For 2017 states that a digital strategy will allow your business to take "a user-centered approach to understanding the needs and behaviors of their omni-channel customers and filling in the experience gaps in a disciplined manner."
In other words, it allows your business to talk to your customers using the online platforms that they actually use. You won't waste time and money targeting online tools that your customers don't use.
It makes you a more responsive and flexible business
If you have a clear digital strategy, then you will be able to adapt to the ever-changing digital landscape.
This future proofs your business against potentially disruptive competitors that may want to push you out of the market.
Netflix is a great example of a business that overhauled and continually adapts its digital strategy to keep pace with the changing entertainment industry – while Blockbuster, the once-unbeatable video company, fell by the wayside. Every industry will be affected by digital change at some level with VentureBeat predicting that the finance, manufacturing, healthcare and energy sectors are also about to be hit by the same sort of disruption technical change.
It's survival of the digitally fittest – and a coherent strategy will ensure you are protected at every stage and across every platform.
You will see an improved ROI
A cohesive digital strategy will also help you to boost your bottom line. The "Crossing the Enterprise Digital Divide" paper from KPMG states: "The study confirms that as organisations adopt mobile, and weight its impact on existing processes, they increasingly see tangible business value in the form of increased profitability, new customers, decreased costs and improved productivity."
So, adopting a clear and overarching digital strategy will ensure your business's success in the here, now and future.
For building and designing apps to responsive UX-led web design and producing your marketing collateral, we create cohesive digital strategies to help your business. Email [email protected] to contact us and find out more.