The rise of social media and advances in technology such as impressive capabilities of camera phones means that we are living in an 'age of visual' culture. The number of people taking images increased by around 10% year on year, and the upsurge of social networks like Facebook, Instagram and Tumbler means that photos are becoming a universal language. These networks have made visual mediums more accessible, as people from all corners of the globe upload and share their images.
Compare prices for web design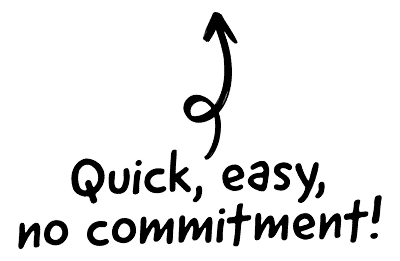 So, if pictures really do tell a thousand words, then surely it makes sense to take this approach to your website?
Search
Featuring images on your website helps you with local search; 60% of consumers have revealed that they are more likely to contact a business whose image showed up in local search. This highlights the need for you to opt for a high-res, professional image of your business, team and products, rather than using your company logo.

The CRM platform to grow your business
Great for entrepreneurs
Powerful data analytics
Manage sales and data

Seamlessly connect data, teams, and customers
Cutting-edge marketing
Ideal for teams or solo use
Measure sales conversions

Powerful web builder and advanced business tools
Great for startups
Powerful web page builder
E-commerce available

Supercharged content planning
Great for marketing
Better than lists or sheets
Manage social media

Create a new website in 10 minutes. Easy.
Launch your website fast
Powerful data intuitive
No coding skills needed
This is instantly going to give you an edge over your local competitors.
Jayson Demers of AudienceBloom states, "Local SEO is becoming more valuable and therefore, more popular. The landscape of search is changing due to the onset of new technologies and the massive influx of brands and businesses looking to get a slice of that first search-engine-results page (SERP). If you're looking to position yourself for the greatest possible flow of traffic, it's important to understand why local SEO is so increasingly important, and how to take advantage of it."
Content
Articles that include relevant images receive 94% more views than articles without them. As blogs are the perfect opportunity for you to impart value and knowledge to your audience, gaining their trust and securing your position as an authoritative voice in the industry – it's imperative that you do as much as you can to entice them the blog; using images to engage with them and encourage them to carry on reading.
It is proven that people engage more with content and pages that use images that feature people, as they appeal to their emotional side, and reduce behavioural inhibition. For instance, featuring an image of your product or service being enjoyed by someone is going to have more of an emotional impact than a photo of just the image itself.
Images can be used to further establish trust, so including images of people that have given you reviews and testimonials can have a positive impact and increase leads.
There are a number of stock image sites that you can source relevant images from, the other option is to take some professional images of your products to include in blog posts or get to grips with design tools such as Canva and Photoshop to create images in-house. 
Marketing
This approach can also be taken beyond your website content; data analysed by PR Newswire concluded that outreach emails that included images and videos got more views. Press releases with images and text got 14% more views than those containing just text, while video and text got 205 more views, and releases that used both got 48% more views.
E-commerce
If your website is e-commerce, the value of images increases dramatically; 67% of online shoppers report that the quality of a product image is very important when they are selecting their purchases. In consumer's eyes, this makes it more important than product specific information (63%), a long description (54%) and ratings and reviews (53%).
It was also revealed that consumers expect more than one high-definition image of a product to be on a website, including contextual images of the product being used.  Make your images as large as possible – case studies have found that by increasing the size of images, sales can rise by nearly 10%.
Richard LeCount from USB4Photographers shares his experience, "We have learnt from experience that including as many images as possible on the website increases leads and sales. We always used images of our products but after introducing a dedicated gallery of them being used in various ways in a range of settings, we noticed a sharp rise in sales quickly."
Social media engagement
Social media is a critical part of user engagement and lead generation, and it's been proven the social media posts that include images or videos have the highest numbers of user engagement than any other post.
So, when writing and scheduling your posts across all platforms, be sure to include images or videos along with your text and links.
There have been many businesses that have been making images the star of their website; Apple are a great example of this, showing their products using large, high definition images against a plain white background, forcing the viewer to take notice. Another tactic is to use the image AS the background, over laying the text on top. For instance, when 37 Signals changed their background from white, with small images below the fold, to an image of a smiling customer, they increase their email sign ups by 102%.
Take a look at your website, and evaluate where you can increase the images, or improve the quality of the ones that you currently use – I guarantee you will surprised in the increase of the conversion rate.