Social networks are very strong platforms for connecting with your target audience. The only problem is that every one of your competitors uses them as well. So, you need to make sure it is you who gets noticed. Users have their feeds flooded with content, and most of them simply scan through the posts until their eye catches something interesting.
Compare prices for graphic design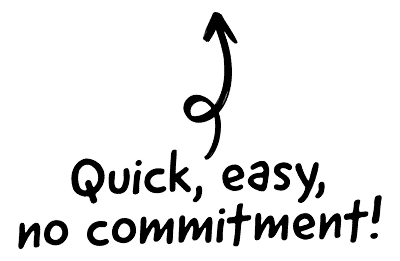 Moreover, when you spark their interest, your profile or page needs to live up to their expectations and give them something impressive and memorable.
we will discuss some creative graphic design hacks to help you with your social media campaign. Your users will notice you easier, your paid boosts will have better engagement, and you will be able to build and solidify your brand identity. 

The CRM platform to grow your business
Great for entrepreneurs
Powerful data analytics
Manage sales and data

Seamlessly connect data, teams, and customers
Cutting-edge marketing
Ideal for teams or solo use
Measure sales conversions

Powerful web builder and advanced business tools
Great for startups
Powerful web page builder
E-commerce available

Supercharged content planning
Great for marketing
Better than lists or sheets
Manage social media

Create a new website in 10 minutes. Easy.
Launch your website fast
Powerful data intuitive
No coding skills needed
Contrast helps you stand out
This is not something new, but it good to mention it just to clarify how to implement it and why you should not deviate from it. Basically, you need to choose colors that contrast well, so if your background is light, the letters need be dark and vice versa. Not only will this help you get noticed easier, but it is also a lot easier to read.
Repetition makes you more memorable
Once you opt for a particular logo and typography, you need to stick to it, and not make any significant changes. You need to include those elements in your posts and content and to be persistent in it.
This does not imply that you should spam posts every 15 minutes; it simply means you should include these elements as a part of each post. This kind of repetition allows you to establish brand identity at the beginning and allow people to recognize you more easily. Every big corporation started like this, Google, Facebook, Instagram, etc.
Design header or cover photo like billboard
Now let us focus on your page or profile because it is its appearance that determines whether someone will follow you, or simply leave your page. First impressions matter and the first thing visitors see is your cover or header photo. Since you are running a page that represents your business, your cover photo should be like a billboard that does the same thing.
So, much like with billboards, this cover image or header should give consumers the idea of what your brand is all about. Also if there is some big change or news that you want to announce, like a new product, it should also be included in this photo. Use the already established colorpalate, logo, and typography in it as well, and you'll have a perfect online billboard.
Use grids or frame
Images are an essential part of graphic design, but if you simply display them without any grid or frame, it won't look professional. In reality, there is a minor difference between a naked image and one with a frame, but it has become the differentiating factor between a formal and informal arrangement and as someone who represents their business, you should keep things more formal and professional. It is a simple trick, yet it contributes a lot.
Keep it simple
Like it was stated at the beginning, people simply speed through their news feed on social networks, and that is because they are usually trying to kill time, so they have no interest in delving into a complex post without knowing what to expect.
If you want truly engaging content, you need to give them something they can consume quickly, which is why simplicity is the key component. Think about it, there are more gifs and memes on social networks now than videos, and it is because gifs and memes are a form of content you can consume quickly.
For the purpose of business promotion, you can go for simple and powerful motivational sentences and a poster that serves as a call to action.
These were five simple graphic design tips for more successful social media management. They are all really easy to pull off, and they have a significant impact on your whole digital marketing campaign, so make sure you try them out.