UX writing is essential if you want to provide your customers with the best experience possible. It helps you establish better customer relationships by finding a common language and connecting better with consumers.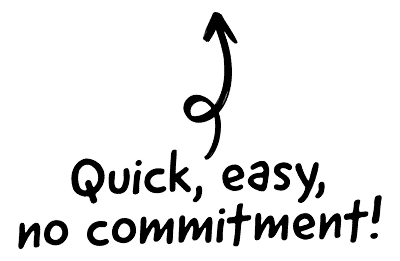 Here are five tips to help you improve your UX writing.
1. Be concise
The first rule you must learn when dealing with UX writing is being concise. The shorter your writing is, the better. As a rule of thumb, you will want to use simple language understood by many if not all readers. There will be certain cases when you need to use details and more complicated, beautiful language, but they will be rare compared to the amount of time you spend on writing in short, simple sentences.

The CRM platform to grow your business
Great for entrepreneurs
Powerful data analytics
Manage sales and data

Seamlessly connect data, teams, and customers
Cutting-edge marketing
Ideal for teams or solo use
Measure sales conversions

Powerful web builder and advanced business tools
Great for startups
Powerful web page builder
E-commerce available

Supercharged content planning
Great for marketing
Better than lists or sheets
Manage social media

Create a new website in 10 minutes. Easy.
Launch your website fast
Powerful data intuitive
No coding skills needed
The importance of being concise is that you must get your point across to the reader as easily and quickly as possible. You should write about the key points. Avoid incorporating unnecessary details or repeating information over and over again. Your readers are not stupid – they understand what you mean from the first time (or from the second one in some cases).
To help you with your writing, here are some great tools and services:
Grammarly: This online tool checks your writing for grammar, spelling, and punctuation errors.
Trust My Paper: This online writing service can write your text for you.
Google Docs: This online word processor is a web equivalent of Microsoft Office Word and is perfect for teams.
Studicus: This is another online writing service to write your content for you.
2. Personalisation
Personalisation seems to be the talk right now. It's absolutely everywhere, and it would be a lie to say that UX writing has nothing to do with it. In fact, personalisation and UX writing are so closely connected that the latter is one of the most important requirements to make your UX writing successful.
You can personalize your UX writing in many ways:
Use Pronouns: Instead of using "the user", use "you". In addition to that, use "I" when the user wants to tell the system what to do.
Omit Needless Words: Try to write instructions and messages in a précised way and omit needless words.
Use Numerals: Instead of writing numbers as words, use numerals as they are easy to scan for human eyes.
Avoid Jargon: Don't use jargons. Instead, use the language your user is comfortable with.
Avoid Technical Terms: Just like with jargons, don't use technical terms. It's better to use user-friendly words and phrases.
Be Polite: Always be polite and humble.
Avoid All Caps: Don't use all caps as it looks like you are shouting at the user and is hard to scan for human eyes.
Check out this article about Mastering UX Writing With UI Powered Tips to learn even more about how you could personalize your writing.
3. Be positive
Many entrepreneurs that do their UX writing themselves sometimes forget about a very simple thing: being positive. Subconsciously, we don't usually realise it, but our perception of certain sentences or phrases is influenced by the words used in them. If these words have a negative meaning but they are used for a positive thing, we will often think of it as something negative nonetheless.
For example, when you have an option on your site to upload documents, you have to specify what formats are supported. Instead of saying, "You can't upload TXT files," use, "You can upload PDF files." It's as simple as that, yet so many writers continue making this mistake. If you want to send a positive message, use positive language.
In addition to the tools and services mentioned above, here are some more to aid you: Hemingway Editor (online grammar checker that highlights adverbs, passive voice, and complicated sentences), Grab My Essay (an online writing service), Focus Writer (a word processor that has a simple interface to help you focus on your writing), and Best Essay Education (another great online writing service).
4. Don't invent
Inventing new interesting ways to provide your customers with the best user experience is always great. Except when you are trying to sound original in places where this is completely unnecessary and sounds redundant.
One common misconception is that you have to avoid clichés at all times. The contrary is actually true for UX writing. Embrace the clichés and stop using all those weird words when you could just use what everyone does.
For example, there is a commonly used phrase "Go to Shopping cart." Somehow, this sentence turns into "Go to shopping wagon" on some websites. It sounds strange because we are used to hearing the word "cart", not "wagon". Such words as "profile", "feed", etc. don't need to be changed either. Once again, stop inventing the wheel and stick to the established standards.
You can read about The Difference Between UX Writing & Content Strategy to understand what should and shouldn't be done in UX writing.
5. Be consistent and user-oriented
Last but not least, you must always remember to be consistent and stay user-oriented at all times. Using consistent language will make sure that your readers understand what you are talking about. If you keep jumping from word to another while talking about the same thing, you will only make them confused. Don't use separate terms for a similar action.
Likewise, stay user-oriented at all times. Think of how you could improve this or that in order for your readers to get a better experience. Write contact numbers with dashes to make them easier to read, have action buttons inaccessible places, and so on.
"Your priority number one must always be providing your customers with the best user experience possible. If they aren't satisfied, then what's the point of everything else you are doing? UX writing is only one thing in your UX toolbox, but its power is undeniable. You can improve so many aspects of UX just by using writing," says Marie Fincher, writer and head of content at WOWgrade.
Conclusion
To sum up, UX writing should definitely be a part of your strategy and must play an integral role in your customer relationships. Make sure that you are providing your customers with the best experience by following the tips in this article to improve your UX writing.