A lot is made of the user experience when it comes to digital products. And for good reason.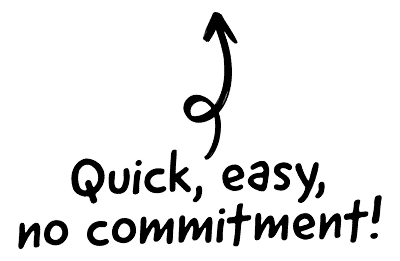 Whether you're developing a cutting edge website or the latest mobile app, getting all the right elements in place first time is increasingly important.
With so much competition, developers need understand what is really important for users. You may have the best idea for an app but if the user experience is not carefully thought through it can have catastrophic consequences and hand control over to your competitors.

The CRM platform to grow your business
Great for entrepreneurs
Powerful data analytics
Manage sales and data

Seamlessly connect data, teams, and customers
Cutting-edge marketing
Ideal for teams or solo use
Measure sales conversions

Powerful web builder and advanced business tools
Great for startups
Powerful web page builder
E-commerce available

Supercharged content planning
Great for marketing
Better than lists or sheets
Manage social media

Create a new website in 10 minutes. Easy.
Launch your website fast
Powerful data intuitive
No coding skills needed
What is onboarding?
Onboarding developed from a HR model where new recruits get introduced to the basics of the business through things like induction days. It was later appropriated by the UX industry as a way to give new users the information they need when opening a particular app for the first time.
For example, if you've download a productivity app, there could well be a whole range of useful information that needs to be supplied on how to use it to get the most out of your experience.
In terms of app development, onboarding provides everything from start-up and how to tutorials and logins to useful hints and tips.
86% of new app users don't return to a product after their initial download, however. It either sits on their mobile desktop or gets deleted. While onboarding might not be the only reason your app isn't getting used from day one, it can certainly be a contributing factor. Make it too short and your user may have difficulty engaging with your app. Too long and they could become bored or frustrated.
Do I need onboarding at all?
If you have a relatively simple product that is easy to use and practically self-explanatory, for example a photo app, there may be no need for onboarding whatsoever. If your app contains a variety of non-standard functions, requires user data to operate or is quite complex, you'll need at least some level of onboarding.
The big trick, however, is to stay focused on making things easy for your user. Here are five ways to do just that.
Keep logins simple
Many apps provide a login for their users. This has a number of benefits. It allows the app to be tailored to the users needs and it gives the developer the opportunity to collect important data which can help provide a better service.
If you download a lot of apps, you're going to hate the process of login or registering. One of the key factors that stops users do so is that it's simply too much hassle. Any time your app has a complicated login, you're likely to loose plenty of customers before they've even got to the main menu.
The first, very important way to keep your new users onboard is to greatly simplify the login or registration process. That means providing social login, in other words, using user Facebook, Twitter or Google accounts.
Keep it short
Any onboarding process that goes on for too long will bore your users and increase the likelihood of them losing patience. That initial intro needs to be kept to a minimum.
You want to get those core values or benefits out there so that your user can get on with doing what they want to do. You certainly don't want to outline every little bit of functionality. Many users are digital savvy enough to figure things out for themselves, especially if they've used a similar app in the past.
Keep your walkthrough as lean as possible while still delivering the important basics.
Opt for animation over static screens as it tends to grab the attention more.
Expert developers suggest keeping your onboarding down to 5 screens or less.
Hints and tips
The more complex your app is, the more hints and tips you may have to include to allow users to do the things they want and get the best out of your product.
This doesn't have to be thrown in during the onboarding process, however. Most people won't remember all those different things anyway and you can find a more user friendly way of making that important information available.
Adding a hints or tip button on the console gives your users the option (and control) to access the tutorials they need, when they need it, not just at a time of your choosing.
Give the option to skip
Complete beginners may need you to gently take them through the features and benefits of your app, but quite a lot of people don't. In fact, the vast majority of users tend to want to avoid any onboarding at all and get to the nitty gritty of the app. Giving these individuals the option to skip sections of your walkthrough lowers their frustration and increases the potential for full engagement.
Personalisation is key
We all know that personalisation is a big part of marketing nowadays. Technology, particularly AI, enables businesses to use data to track customers and cater better for their wants and needs. One simple way of personalising is calling the user by their name when they log on via their social media account. A music app like Spotify asks for additional information, namely gender and age, to tailor their provision.
Of course, the type of personalisation you want to achieve is going to depend on what you are offering. A productivity app will have different parameters that can improve the user experience compared to a fitness app. There isn't a one size fits all solution.
The key here is that you need to be focused on providing what your individual user really wants. Some of this you can collect at the onboarding stage but, again, you have to keep this as streamlined as possible.
For any app developer, understanding not just the benefits of onboarding but how it can potentially get in the way of the user experience is vital. You ideally want to provide enough initial information to get your user going to engage fully with your app but not so much that it begins to frustrate or even turn them off.
There's a lot more to an app's usability, of course, and plenty of other reasons why you might fail to engage with your users. Thinking more about what onboarding you include can, however, have a significant influence whether someone deletes your app or becomes a long-term user.