Is illustration a new, groundbreaking concept? Certainly, not!
Compare prices for web design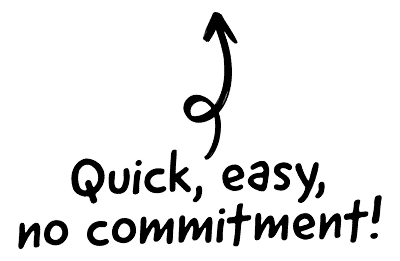 Illustration can be said the most historic of languages that goes back to the Stone Age (remember The Croods…the cave painting…anything?)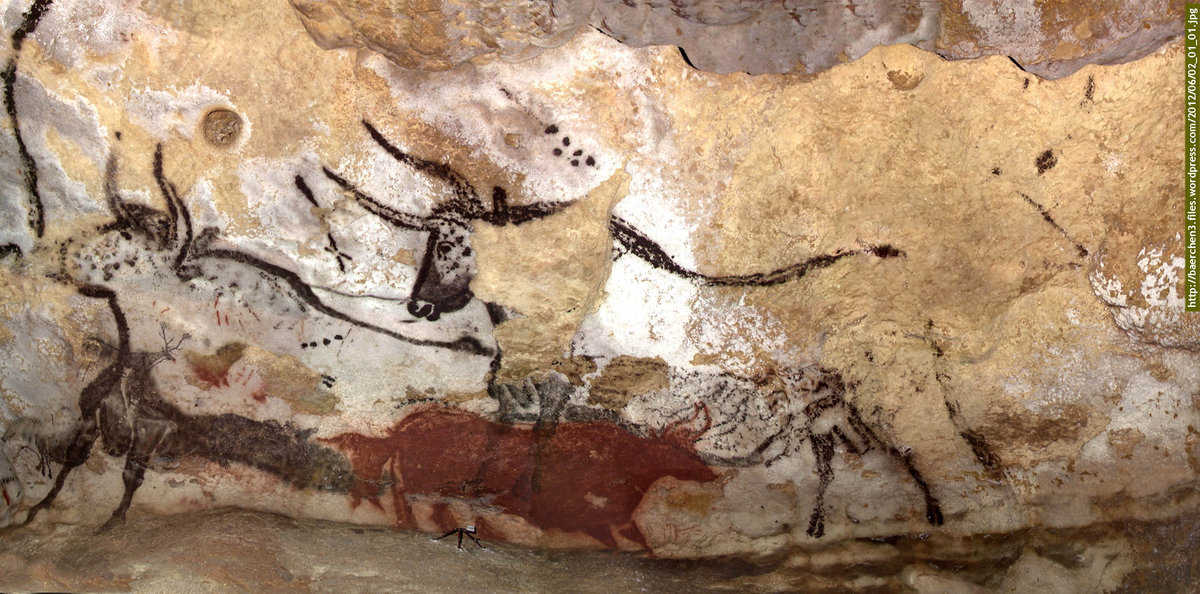 The CRM platform to grow your business
Great for entrepreneurs
Powerful data analytics
Manage sales and data

Seamlessly connect data, teams, and customers
Cutting-edge marketing
Ideal for teams or solo use
Measure sales conversions

Powerful web builder and advanced business tools
Great for startups
Powerful web page builder
E-commerce available

Supercharged content planning
Great for marketing
Better than lists or sheets
Manage social media

Create a new website in 10 minutes. Easy.
Launch your website fast
Powerful data intuitive
No coding skills needed
(Image Courtesy: http://www.19thpsalm.org/Ch01/Lascaux.html)
Illustration is the purest form of handcraft, unlike its counterpart, digital designs. It gives off a feeling of value, significance and brilliance.
It is a work of art that gets past the language barriers and touches the human emotions directly. Perhaps that is the reason why designers are getting more inclined to add illustration to their clients' designs or projects.
Today if we look around, we notice stunning illustrations on not only social media posts or stock images websites, but also on product labels, logos, etc. It is because illustrations add distinction to a design, making it look more distinct and special.
Since, illustrations are getting immensely popular, I thought why not share with you some illustration trends that designers are profusely using in 2017.
Minimal colour scheme
The trend of minimal design became popular with the rise of flat designs. But it doesn't mean it never existed before.
It was, but later designers realised its true potential. The same trend continued in the illustration designs as well. The best trait of using minimal themes or minimal colors is that it helps the designers create focus through less colour variations and other distractions.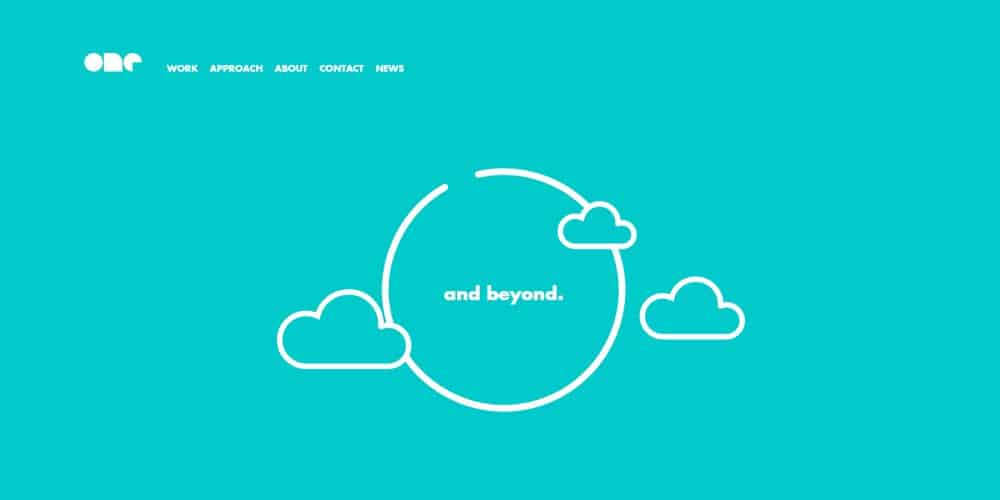 Image courtesy: https://onedesigncompany.com/
Let me prove my point with the above example…check out the header design of the website. With minimal illustrations and color scheme, the brand gets to retain the focus of the viewers more efficiently.
Hero illustration images
Hero images are no new trend in the design industry. These images dominate the home page (mainly header) of your website, helping you build engagement from the onset.
By adding quirky illustration to the hero images, you may experience a big boost in user engagement and delight. Though these hero images are a better fit for creative design agencies or such sorts of niche, but then again there's no hard and fast rule to that….exceptions always come along the way!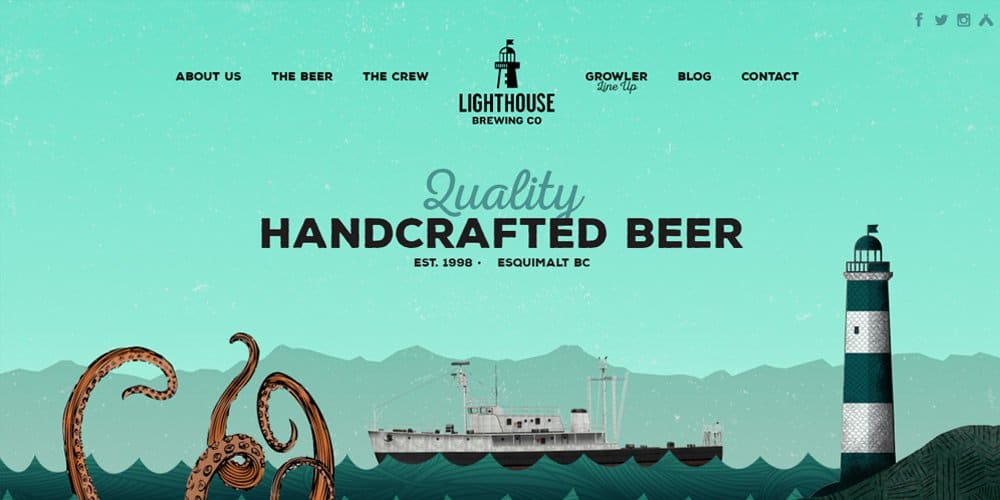 Image Courtesy: http://www.lighthousebrewing.com/
The amazing quality of hero images for illustrations is that you get to avail a large sheet to work on and add great details to the content. With more room to play however you like, you get to showcase your skills in a more ideal way.
A word of advice, keep the design away from clutter. We, designers, often stray from the main purpose of the design whenever we are allowed to let our creativity loose. So, try to keep the design neat, while not missing out on details.
3D illustrations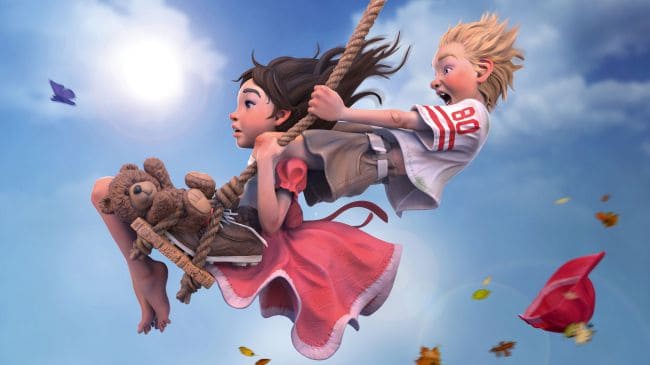 Image courtesy: http://www.creativebloq.com/
3D artwork doesn't seem to be going poof anytime sooner, but on the contrary it is going to get more popular every year.
Due to the growing popularity of CGI movies, users seem getting more comfortable with it. 3D illustration gives a design more real-world feeling and the effect of which is more user attraction.
The lifelike experience 3D illustrations offers can help clients reinforce their brand's connection with the target-audience.
Animated illustrations
By mixing illustrations with animations, you give life to your lifeless designs. Animations give designers a chance to enter a new realm. I would go on to say it empowers the designers to merge the two realms- illustration and animation.
In 2017, we will see and even surf many websites that would profoundly use the combination of these practices.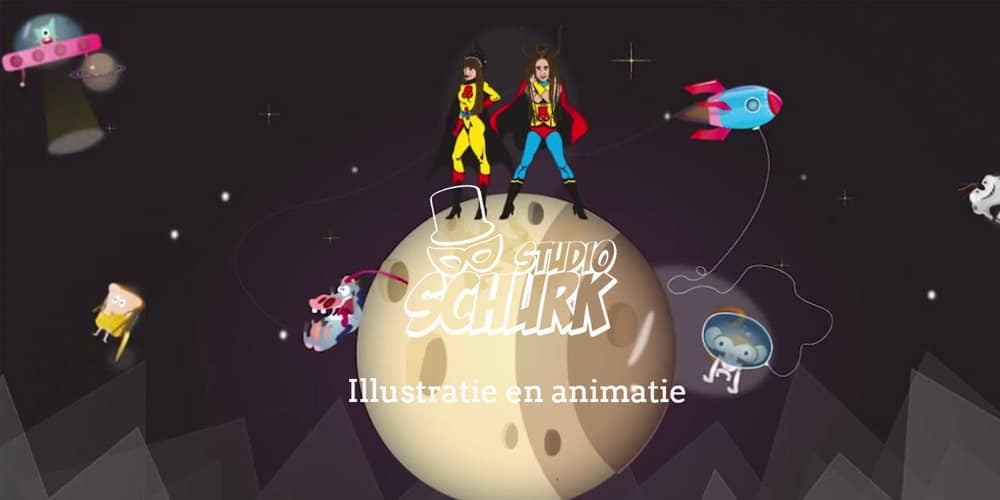 Image Courtesy: http://studioschurk.nl/
Studioschurk.nl uses the combination of illustration and animation in the best possible fashion. The animation keeps the audience engaged while also tempting them to scroll for more fun. In fact, when you scroll down, you will see more fun animations that will make your day gleeful.
Custom illustration types
It is time that we through the standard typeface into the attic and welcome our doors to custom illustrated types.
The reason for shutting down standard typeface is that they are open to be used publicly. The open use of these fonts makes them generic with the passage of time.
However, illustrated fonts add uniqueness to the design and also let you experiment with different patterns and styles of your own creative mind.
There is more of a reason to just uniqueness of using custom fonts. For instance, large custom illustrated typeface can be used instead of big images such as on headers. Want me to give you a best example?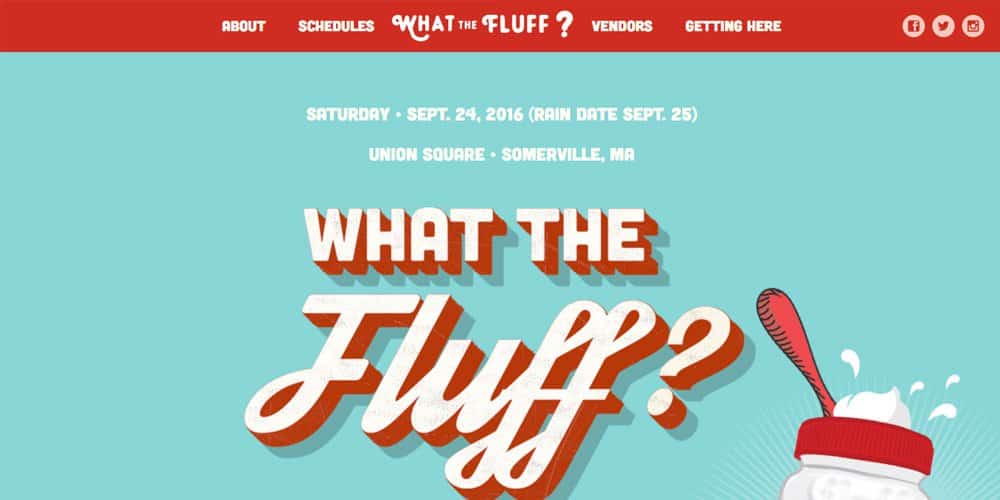 Image Courtesy: http://www.flufffestival.com/
Check out the custom on-your-face type use in this example. The large typeface captivates the audience right off the bat.
Flat illustration designs
Over the years, the trend of flat designs never dimmed, not even a bit. On the contrary, the trend thrived and merged with other trends to add distinction to designs.
Vector illustration plus flat design is yet another trend that we are sure to see in 2017 and perhaps all the way to 2018 and beyond.
Intricate curves blended with different shades of color allow the design accommodate more room for details to it and thus present a design that is sure to turn heads.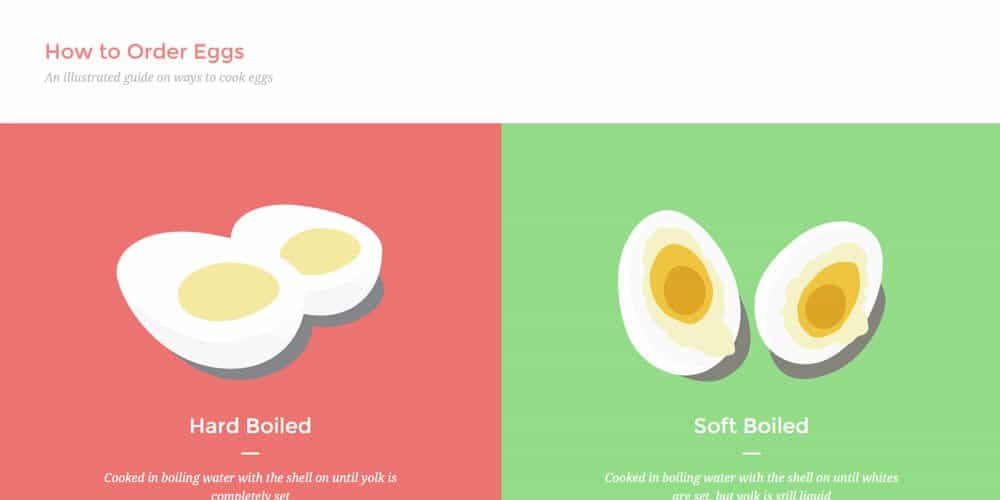 Image Courtesy: http://hansonwu.com/howtoordereggs/#/
Wrap up
The trends presented here are just a tip of the iceberg, and there are many more what that came from.
The design industry is an ever-evolving one. Keep experimenting with different practices, find the one that best works for you, and do share it with us.