It's every entrepreneur's dream to develop a website and then discover that it goes straight to the top of Google rankings. If you operate in a niche market this can be fairly easily if you put the right building blocks in place.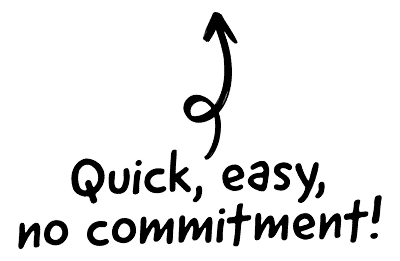 Unfortunately, most of us face at least some competition and usually more.
If your website is only turning up on page 2, 3 or 4 of the listings, or even lower, the truth is there could be numerous issues affecting your rankings. But should you be worried? Well, the answer is, yes.

The CRM platform to grow your business
Great for entrepreneurs
Powerful data analytics
Manage sales and data

Seamlessly connect data, teams, and customers
Cutting-edge marketing
Ideal for teams or solo use
Measure sales conversions

Powerful web builder and advanced business tools
Great for startups
Powerful web page builder
E-commerce available

Supercharged content planning
Great for marketing
Better than lists or sheets
Manage social media

Create a new website in 10 minutes. Easy.
Launch your website fast
Powerful data intuitive
No coding skills needed
First of all, Google has the biggest net market share of search engine traffic at 73%, so it's important.
Secondly, if you don't appear on page one of the rankings, the prospects of someone clicking through to your site dramatically decreases. By the time you get to page 3 or 4 it's practically down to zero.
Here are some signs that your site is likely to have an issue with low search engine rankings:
Contents:
1. Your site is difficult to navigate
Usability is key to optimization and your search ranking. It's not just about how easy your customer finds it to buy or hire on your site but it's also what a search engine like Google calculates.
Navigation can get pretty complex as a site begins to grow so thinking about usability or UX at an early stage is vital if you want to stay ahead of the game. And it's terribly important for your ranking.
According to Search Engine Watch:
"If a user visits your website again and again, spends a good chunk of time on it, and moves through the website with ease, it tells Google that you provide a good UX, and as a consequence, your ranking will improve."
2. Your SEO is weak
Back in the old days, search engine optimisation (SEO) was pretty simple. It came down to little things like keywords and sitemaps. These are still important but improvements in Google's algorithms means that this method for ranking is far more complicated than it used to be.
For example, the underlying structure of your site could be hampering optimisation. Maybe you have badly constructed meta titles and descriptions (the wording that shows up in search engine results). Perhaps you images are not optimized or download far to slowly.
There are multiple issues that need to be addressed and simple tweaks here and there can make a noticeable difference to your ranking. Poor SEO is all the more important if your goal is to rate highly for local searches, of course. This applies to many businesses in the UK – we're not all looking for a global reach.
3. Your competitors are doing it better
One simple way to tell if your website is performing well is to do keyword searches online. If you find that your competitors are filling up that top slot and not you, the chances are they're doing something well and you aren't.
Competitor research is not just about looking at products and services and market placement. You need to copy best practice when it comes to content and website design as well. And then you have to go one step better.
4. You're not mobile friendly
This is still an issue for many companies. An easy mistake to spot is whether your site works for mobile devices or not. If your website simply appears as it does on a desktop, you have a problem.
Why is this important? More than half of us nowadays, according to Statista, access websites via our mobile phones.
Google understand this and have it factored into their ranking algorithm. In addition, if someone is using their smartphone and they can't read your site properly or click on links, they're going to get frustrated and look elsewhere.
Not being mobile ready is one of the quickest ways to fall down the rankings but it's also the fastest way to lose customers themselves. Mobile has become so important nowadays that many companies are moving away from just traditional websites to build smartphone apps as well .
5. You have poor quality content
The adage that great quality content counts is still important, even more so with Google's latest algorithms.
The focus is less on keywords and more on the value that your content, whatever it is, delivers for the audience. Not only should it improve your standing and reputation, it should also be able to drive customers to higher levels of engagement with your business by providing them with what they are looking for.
This is one area that Google are really keen on and something that is evolving rapidly. We're moving away from being overtly SEO minded in the traditional sense to focusing on the quality of what is being delivered.
That means you should be steering clear of the old SEO tricks and focusing more on the value of what you are uploading to your site. In some ways, this is a lot easier for web developers and content creates and helps focus content for its audience impact.
Learn more about our content services here, or read our article about kicking off your content marketing strategy.
6. No one is linking back to you
Another area that Google is keen on is the number of quality people linking back to you. This can be a challenge, particularly for smaller businesses but it does relate both to the kind of content you produce and your reputation in the marketplace.
If you have a blog post on your site and it's linked to by the BBC, this gives you more ranking kudos than if you are were linked to by another company in your sector or Fred Blogs from down the road.
Link building can be fraught with danger, however. Get the wrong sites to link to your site (as happens with many cheap link building marketing strategies) and you can find yourself going in the opposite direction.
From usability and SEO to the content you produce and who links to you, there are generally a whole host of signs that your site is not as optimised as it could be.
Reviewing your site performance should be an ongoing process and, even if you have all the right building blocks in place, change is going to be needed at some point. The key to staying in the rankings game is to have a strategy for dealing with this issue.