Outsourcing business activities, including sales and marketing, isn't an exception and is becoming more and more popular among businesses of all sizes. According to Statista, only 41% of B2B companies had dedicated marketing teams in the United States in 2019. The majority of them prefer to outsource marketing or combine it with in-house activities.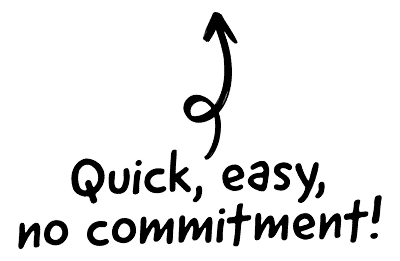 And that's for a good reason! Outsourcing helps cut costs, reach flexibility, access to tools and processes, scale quickly, to mention a few benefits.
However, companies don't always feel confident about outsourcing and think it isn't the right time to consider it. The answer is – if you are experiencing any of the situations below, you should immediately reach out to a reliable marketing agency.

The CRM platform to grow your business
Great for entrepreneurs
Powerful data analytics
Manage sales and data

Seamlessly connect data, teams, and customers
Cutting-edge marketing
Ideal for teams or solo use
Measure sales conversions

Powerful web builder and advanced business tools
Great for startups
Powerful web page builder
E-commerce available

Supercharged content planning
Great for marketing
Better than lists or sheets
Manage social media

Create a new website in 10 minutes. Easy.
Launch your website fast
Powerful data intuitive
No coding skills needed
1. You handle sales and marketing alone and can't afford a marketing team
Hiring a team of marketers is usually costly: it includes a Manager, Writer, Designer, Copywriter, SMM specialist, SEO specialist, Brand specialist, etc. Each employee will cost you at least a few hundred, if not thousands of dollars monthly, excluding the office furniture, supplies, and equipment you have to acquire to organize the working process.
Sounds like a lot of money and you simply can't afford such big expenses. Hiring 6-7 marketing specialists doesn't make sense also because your business is small and there aren't many tasks to complete. But do you think you can do it all alone?

Well, free tools and resources might help you handle a few aspects by yourself. But in the end, you probably won't like the results (there won't probably be any results, though).

Besides, if you work 24 hours a day and 67 days a week, you probably won't have time for your personal growth and your health will suffer.

Marketing agencies allow you to have time for networking, personal interests and your core business. If you are good at financial stuff and your core function is to handle accounting, handle accounting.

You will be involved in activities that are related to your skills and whenever you have design tasks (for example), they will be completed by your agency team. You won't have to hire a full-time employee for a one-time, temporary project or do a low quality job on your own.
2. Your team is underperforming
Sometimes you can afford hiring a marketing team. It seems they are all equipped with the necessary skills and have certain tasks assigned to them for completion.

However, at some point you notice that completing tasks doesn't equal increasing revenue. The question is that marketers with generic skills aren't ideal for reaching specific goals and ensuring a certain level of quality.

Your SMM specialist might excel at organic growth tactics but don't know how to optimize your ads and what budget to set. Most likely because he/she hasn't worked with many clients before and hasn't gone through trial and error.

With a marketing agency, you won't deal with underperformers and team members without specialization. Your hard earned dollars are worth transferring to their bank accounts because they have spent thousands of dollars on running different tests and setting different standards and have the right to promise you certain results.

So if your marketing team is working hard but not smart, it's a sign you should outsource your marketing.
3. Your team is overloaded with tasks
Another sign that's again related to your team performance is the full schedule. Your team members are so overloaded that you don't know who will coordinate your next eBook-related tasks.

Prioritizing recurring tasks might not allow your marketing team to perform regular check-ups and audits either. Tasks get accumulated and you never find time to allocate to them.

For example, many companies fail to clean their CRM data at least annually or conduct a bi-annual competitive analysis because they already have too much on their plate. A marketing agency can help you with the tasks that are important but your team is struggling to complete them due to time strains.

Overloaded marketing teams don't have time to keep up with marketing trends and continue doing things that don't work. Agency teams not only have time to test Instagram's new features and check out Google's algorithm updates but that's one of the things that makes them different from average marketing teams.

4. You are tired of the hiring and onboarding processes (and spend too much on them!)
Hiring a new team member is an entire process, from posting the job description to exploring CVs, conducting interviews, reviewing test tasks, onboarding, handling the paperwork… And that's still not the full picture. 

The whole process is a huge loss of time and money. To be clear, the average cost per hire is $4,125… That amount includes office supplies, job advertising expenses, recruiting events, cost of payroll services, new office equipment, etc.

Not to mention how many weeks it will take until your new hire gets to know your company culture and your working style. In case, you don't have a guarantee that your new hire won't leave the company after a few months and won't make you look for another candidate. 

With a marketing agency, you won't worry about who to hire or who to assign this or that task. You have the project and you get it done. 

Your tasks won't be overdue because your team members are on vacation. Even when agency employees are on vacation, they will always find the most relevant team member to replace and take the responsibility. 

Calculate hiring costs and add the costs you pay for employee benefits, vacations, rewards, corporate events. Then compare them with agency costs and you will notice the difference very quickly. 

So if hiring and employee training processes are a headache for you in terms of time and money, then hiring an agency will be your right decision. 
5. You are willing to shift the company focus
If you are willing to enter a new market or run a campaign your team doesn't have experience with, it's a sign you need to outsource your marketing.

Entering new markets requires strong research skills and the process isn't limited to reading a few blog posts and making conclusions. Translating your website, optimizing the new version for SEO, understanding the distribution methods require more competences than simple marketing knowledge.

Running specific campaigns also requires specialization and can't be handled by average marketers with generic skills.

There are agencies who are specialized in certain types of marketing, e.g influencer marketing, creative marketing, growth hacking, B2B lead generation, etc.

For example, if your company goal is conversion rate optimization, there are conversion rate optimization experts who excel at their jobs.

If you want to work with an influencer, a specialized agency will know the best tools to use, how to reach out, and how to come up with the final choice.

Or if you prioritize results over processes and want quick results, you might consider working with B2B appointment setting companies who are experts at finding qualified leads and will charge you per appointment.
6. You are implementing daily tasks instead of a long-term strategy
No successful company moves forward without a roadmap in place as it's the greatest contributor to growth. However, a report by Outbound Engine found that 50% of SMBs don't have a marketing plan. And more than 58% of the owners spend 5 hours or less on marketing every week.

If you are similar to these business owners and move forward without a plan, completing casual tasks, it's a clear sign you should hire an agency.

You might say you can hire a Senior Marketing Specialist or Strategist who will write a strategy for you. Checking a candidate's competencies for such a crucial role isn't easy, especially if you are new to business and aren't aware of marketing strategy best practices.

In addition, comparing a single person's experience with an agency's experience is at least unfair. Agencies work with dozens of clients at a time and hundreds of companies from different industries during their existence.

They know what your marketing strategy should look like, which goals are SMART and achievable, what tactics will work for your case.

They have the best templates for creating a marketing strategy and customize them according to your company's needs.

They know what elements are essential for any strategy and make predictions only based on analytics and hand-on experience. No guesses, no random tasks, and no copy-paste strategies.

If so far your marketing activities include publishing random social media posts or occasionally writing thin content for your blog, it's a sign you need to use an agency's services.
Final thoughts
Working with a marketing agency isn't a risk. On the contrary, it comes with dozens of benefits and helps avoid risks and headaches that in-house marketing teams can create for you. Starting from the hiring process to keeping the team motivated.
The major question is to identify your struggles quickly and clearly and let a marketing agency grow your business with tried and tested methods.