Web design is no doubt an essential part of getting your online offerings in the popular rankings. The past year has shown us some incredibly unique and practical designs, along with some unprecedented imagery. Of course, trends are changing all the time, especially when anything relates to technology. When one is involved in such a dynamic field, therefore, they need to be a bit of a fortune-teller.
Compare prices for web design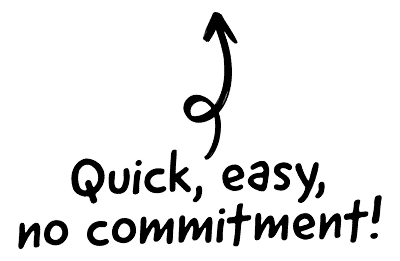 While no one can accurately predict the future, current trends are showing us what web design would be like in 2018. We've compiled a few of these predictive trends for those invested in this field. Hopefully, these would help one to create pages that are attractive, revenue-creating, and convenient at the same time:
Small screens come first
With the advent of smartphones and their widespread use, web designers have to take one very important act into account. Namely, they have to look at what device everyone is likely to use for looking up a page. In the current world, that's a no-brainer. Even if one has a laptop or PC at home, they are most likely to pick up their phone and search for what they want first.

The CRM platform to grow your business
Great for entrepreneurs
Powerful data analytics
Manage sales and data

Seamlessly connect data, teams, and customers
Cutting-edge marketing
Ideal for teams or solo use
Measure sales conversions

Powerful web builder and advanced business tools
Great for startups
Powerful web page builder
E-commerce available

Supercharged content planning
Great for marketing
Better than lists or sheets
Manage social media

Create a new website in 10 minutes. Easy.
Launch your website fast
Powerful data intuitive
No coding skills needed
Hence, 2018 would most probably see a reversal in how websites are designed. Up until now, sites were usually designed for viewing on larger devices and screen. Mobile users wither had to use these devices or wait for the mobile version to come out. Some websites would be accessible on phones, but the navigation would be difficult. This obviously created a lot of problems or those on the go, as most modern consumers are.
When it comes to web designing, therefore, mobile phones would be the primary subject. More companies would be leaning towards a high-functioning and efficient interface for use on tablets and smartphones. Their sales and customer satisfaction would probably skyrocket this way.
The rising popularity of videos
In the coming years, you simply cannot avoid video if you are remotely linked to advertising. This extends not only to designers, but also bloggers, marketers, and anyone connected with a brand. The video is booming these days and with good reason. It can combine text, audio, images, and several other factors for a strong overall effect. Live streaming videos is even more effective because it adds to the unique factor for the potential audience.
Not only do videos capture attention, but they are found to be effective according to a large section of marketers. Moreover, the video is extremely versatile, which means it can be used for a variety of purposes. If a products/service is new or complicated, a tutorial video could familiarize customers with it. This would then create awareness, which would lead to an increasing demand for what the video shows.
Live video has even higher engagement rates than regular video, which is again a booming trend in web design. It is hence no surprise that the major social media programs are now supporting videos more than ever. Social media influencers are also able to interact better with their following through using live streaming for their webinars, workshops, etc.
Scrolling techniques
If the web design doesn't grab attention, it's not worth much. However, many designs can't really do justice to their content without some scrolling involved. Hence, web design trends in 2018 would have to seriously consider developing scrolling to become more automatic and easier than ever.
Simply put, there is no such thing as a standard screen size anymore. The Internet is accessed on smartphones large and small; tablets have varying sizes, and even laptop screens differ by inches. As a result, 'the fold' is not something one can decide upon in web design anymore.
If scrolling is not made easy very soon, visitors to a website may leave before they've seen anything. It's all very well to capture their attention, but they mustn't be inconvenienced in this way.
One example of how scrolling is changing is the advent of the parallax. This is both a visual tool as well as a better way to scroll. When viewed on a website, the parallax gives a 3D visual. This adds greatly to the overall experience and also in how one navigates the site.
The response factor
Of course, responsive design isn't a new trend, but it is expected to reach new frontiers come 2018. The brands that invest in response-based sites are increasingly seeing a higher growth. This is only going to become truer as we near 2018.
Building a responsive website isn't hard, but it does require know-how. One basically has to know how to make the website respond to certain queries and become flexible enough to cater to different groups. For instance, a customer may enter a website and select the option of the country they're located in. they could also be asked whether they are a returning customer or if this is their first visit. Based on their answer, the content would be displayed to them accordingly.
UI and UX patterns
User Interface Design patterns are showing their own trends for the coming year. While every brand and company wants their own unique style, it's nearly impossible to have effect with uniqueness every time. Hence, there are some basic patterns that would work as a basis for future web design.
Creativity knows no bounds, and we do think that the UI and UX patterns would themselves see many developments. However, the age of the design gimmicks is over. Now, brands need to focus more on the ease of navigation, viewing, and transactions on their websites. Without this, they may very well lose most of the customers they attract.
One way in which brands could stand out while using the same basic design patterns is their illustrations, as described above. They may also consider using amazing typography in order to personalize their site and evoke emotions in the viewers. Going bold in terms of colors is yet another option, which could delight the designer and customer alike.
A beautiful experience
Websites are traditionally professional settings. It is where the customer and vendor meet, and transactions are a huge possibility. However, websites now have a wide range of illustrative options which are breaking the limits every day.
Hence, web designers need to focus more on creating or reserving beautiful illustrations to set their work apart. It's not just a question of creating a better user experience but also developing a brand's own image. Once an illustration or a certain style is attributed to a certain brand, they automatically get more recognition.
One example of illustrations may be found in McDonald's minimalistic icons. While the designs are essentially flat, they add an air to marketing campaigns and websites. What's more, they are extremely easy to integrate into existing designs and layouts.
Wrap up
A web designer or website owner should be very much updated on the current trends in their field. This is so that they can observe said trends and hence make decisions for the future with greater accuracy. After all, we are using design and its trends to further our sales. We perform a lot of market and product research in order to attract customers. Hence, research in web design is equally important.