Graphic design is a field that requires designers to be detail oriented and this lead to simple oversights and mistakes. Creative and ambitious graphic designers learn through errors and trials as they are considered a great opportunity to learn and enhance your skills.
Compare prices for graphic design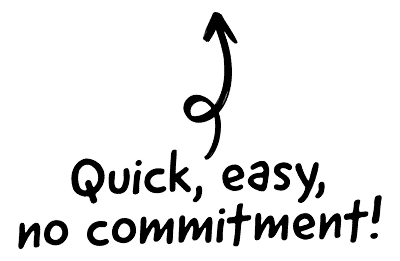 Most of the graphic designers commit mistakes due to lack of experience and they should keep an eye on these common mistakes.
Not knowing the right tool for the right job
It is the most common mistake made by new graphic designers. Mostly they excessively depend on the tool for the job at hand which they can comfortably use, for example Adobe Photoshop.

The CRM platform to grow your business
Great for entrepreneurs
Powerful data analytics
Manage sales and data

Seamlessly connect data, teams, and customers
Cutting-edge marketing
Ideal for teams or solo use
Measure sales conversions

Powerful web builder and advanced business tools
Great for startups
Powerful web page builder
E-commerce available

Supercharged content planning
Great for marketing
Better than lists or sheets
Manage social media

Create a new website in 10 minutes. Easy.
Launch your website fast
Powerful data intuitive
No coding skills needed
When working on projects with a full concentration on typography or on logo design projects, Adobe Illustrator is a much more versatile and powerful tool. Some designers do not use it for logo design because they are uncomfortable with it, regardless of the advantages it offers such as scalable sharp vector graphics for logos (instead of pixelated raster graphics).
Thinking out of the box
Normally thinking out of the box is considered the important point to be innovative and creative. But most designers think out of the box in creating creative layouts and sometimes this lead to step away from the project requirements. While some designers create simple square or rectangular layouts when given a series of projects. This simple technique may be boring.
There are numerous ways to be creative with your layouts like using clipping paths to combine photos with typography in actually making them part of your design, instead of an addition or inconvenience.
Poor kerning
Kerning-space between two letters can make a massive difference. Although kerning is considered a minor difference but if 2 letters are too close, it can make words look unclear, difficult to read and messy. And if it's done right then it creates a visually neat & organized text.
Excessive fonts and vibrant color
Using different colors, fonts, textures, size, shapes and etc. are the important design rule. But most designers overdo it like by adding too many fonts on a single layout. This may look distractive and disruptive. Normally 2-3 fonts are enough for a single layout.
Likewise, too many and vibrant colors may make your design look overwhelming, cluttered and garish.
Improper balance
Balance- an important principle of design and designer can't distribute elements well throughout on a layout. Balance provides order and stability in layout and always using perfect symmetry is not the creative choice. Sometimes asymmetry can also create spontaneity and visual interest.
Avoid tangents
In graphic designing tangents and illustration occur when the boundaries of 2 or more forms touch or are aligned very close together. If this happens then the observer may experience difficulties interpreting an illusion of depth that the designer envisioned.
This might affect the point of view as they might focus on the objects that are touching while missing the overall composition. Sometimes with arrows this is helpful, but using it often should be avoided.
Inappropriate typefaces
Choosing appropriate letter style for a given project is important. But most graphic designers fail to settle on a typeface choice. Different aspects should be considered in choosing appropriate letter style like environmental factor, nature of client business, and more importantly the requirements of the clients.
Make your career a successful one!
These mistakes should be avoided in your graphic design career. The two important factors which you should not avoid in your graphic designing career are Confidence and Originality.  With a few tricks of the trade, you can create a design according to requirement and be in the list of number one.