Over the last couple of years, Facebook ads have become a go-to advertising solution for brands using social media marketing to boost their sales.
Compare prices for marketing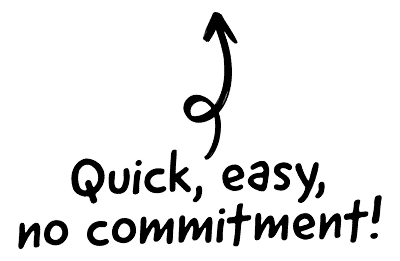 Aside from Facebook, there are also several ad platforms such as Instagram and Twitter, that add up to generating better results. However, Facebook's 1.56 billion daily active users make it better in targeting users. 
So, if you are not using Facebook ads to promote your business, you should start now in addition to your current marketing strategy.

The CRM platform to grow your business
Great for entrepreneurs
Powerful data analytics
Manage sales and data

Seamlessly connect data, teams, and customers
Cutting-edge marketing
Ideal for teams or solo use
Measure sales conversions

Powerful web builder and advanced business tools
Great for startups
Powerful web page builder
E-commerce available

Supercharged content planning
Great for marketing
Better than lists or sheets
Manage social media

Create a new website in 10 minutes. Easy.
Launch your website fast
Powerful data intuitive
No coding skills needed
Several Facebook ad tools are excellent in generating leads and increasing your sales. Now, let's take a close look at some of them.
1. Facebook Ads Manager
There is no surprise that Facebook Ads Manager is the first tool we rounded up on our list. It is Facebook's tool, and it is the only tool brands, and businesses use for their marketing campaigns.
Facebook Ads Manager allows you to access all the needed marketing tools that will help craft targeted ads. It lets advertisers effectively target their audience by narrowing them down in highly specific buyer personas.
This tool is useful in giving you a wealth of data. It allows you to set your budget and reach your target users. That way, it is easier to keep track of your ads and know whether they are performing well or not through its analytics feature.
Not to mention, it is free and easy to use. Therefore, it is considered as a versatile tool for most brands.
2. WordStream Social Ads
When it comes to functionality, WordStream Social Ads is one step ahead of the Facebook Ads Manager. The tool gives individualized recommendations, letting you know what kind of audience to target, when to post, how to optimize your ads, and so on.
It is an excellent option for small businesses who want to make the most out of the money they are spending on Facebook Ads.
Although this tool is not free, it is a relatively cheaper option compared to other tools that offer the same function. Plans are between $59/month to $79/month. You can avail of the free trial should you want to test the waters before purchasing it.
3. Hootsuite
Hootsuite has the best social media dashboards if you're going to schedule posts on different social media platforms (from a single place).
Aside from that, it also has unique features that are tailored for Facebook advertisers.
Hootsuite is ideal for those who are just starting on Facebook advertising. Once you have set it up, it will gather data automatically for various Facebook pages, and then determine which type of content is getting the highest engagement.
Then, based on the information it gathered, it crafts an ad that conveys the right message. In other words, if you want an introduction to Facebook advertising, this tool is for you.
It enables you to create the right ads, target the right people, and run it at the right time.
4. Driftrock
If your a medium to large-sized business, then Driftrock is an ideal tool for you.
To generate the best leads, this tool incorporates Facebook Ads with Customer Relationship Management (CRM) every 3 hours. As a result, it allows you to launch your ads in an optimal time to get the highest engagement from your target users.
Aside from that, the tool also lets advertisers state unique "triggers" for their ads. As a result, they are helping you create timely and dynamic campaigns.
For instance, users can set parameters that include weather patterns for particular regions, the result of leading sporting events, and other essential data feeds.
5. Qwaya
Qwaya is a multi-purpose ad tool for both Instagram and Facebook advertisers. It has features like the built-in ad scheduler, allowing to set a rotation of ads, provide support for multiple user profiles, integration with Google Analytics, split testing ability, and a URL builder.
Moreover, it has an excellent ad campaign organizer, ad templates, and Excel and CSV data export support.
6. Pagemodo
Pagemodo is an all-in-one tool that is excellent for advertisers, and relatively cheap compared to other ad management tools.
It has an excellent ad builder with a wide range of royalty-free images that you can utilize in your ads. It features audience targeting filter, audience segmentation, and analytics that let you know how well your ads are performing.
This tool also offers a straightforward but powerful approach when it comes to audience targeting and segmentation ‒ a daunting prospect for those who are just starting with Facebook ads.
It is performance measurement tools, and analytics are also easy to use. Therefore, making it an excellent choice for brands and businesses who are just starting and experimenting with Facebook advertising.
7. KISSmetrics
On Facebook, you will already have a built-in analytics tool that helps you keep track of your performance. But there will be times that you would need a much more detailed analysis.
That is precisely where KISSmetrics comes in. It lets you set your budget while helping set the best ad campaign at the same time.
The tool also gives you the bigger picture by taking in your current ad performance on Facebook. Afterward, it contextualizes your ad performance into broader trends and data points to provide you with valuable insight to know who your audience is, as well as how are they interacting with your campaigns.
KISSmetrics helps you extend your ad budget and making your campaigns more effective.
Over to You
If you are quite confused about deciding on what social media platform to advertise, you can start with Facebook. Check out the best Facebook advertising agencies out there.
By using the following tools that we have discussed in this post, you can get the best results for your business. That way, it is easier for you to create a budget as well as decide how long do you want your ads to be active.
If you want to reach to more people, there is a high chance for conversions. By having a useful advertising tool in your arsenal, you will improve your ROI and sales over time.