An ecommerce website can be used to sell products or services, whether you own an existing bricks-and-mortar store or you are setting up a drop shipping business. As well as including your corporate branding, there are certain elements that an ecommerce website should, or could, include.
Compare prices for web design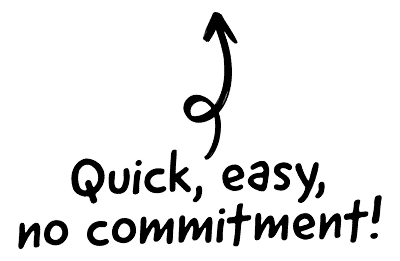 While some of these features benefit design and aesthetics, others improve marketing and word of mouth, and some provide greater flexibility and functionality.

The CRM platform to grow your business
Great for entrepreneurs
Powerful data analytics
Manage sales and data

Seamlessly connect data, teams, and customers
Cutting-edge marketing
Ideal for teams or solo use
Measure sales conversions

Powerful web builder and advanced business tools
Great for startups
Powerful web page builder
E-commerce available

Supercharged content planning
Great for marketing
Better than lists or sheets
Manage social media

Create a new website in 10 minutes. Easy.
Launch your website fast
Powerful data intuitive
No coding skills needed
1 – Logo And branding
A logo is only one component of good branding, but it is an important one. It will usually be features on all of your physical stationery, on a shop sign and within the shop, and it should also be incorporated into your ecommerce website design. A logo helps customers and potential customers identify you, and it gives away a surprising amount of information about a company. Ensure that your logo is relevant and high quality, and that it relays the information you want it to, and then give it a prominent position in your site design. Also use your logo on social media and other external profiles.
2 – Page fundamentals
Page fundamentals for an ecommerce site do include some of the essential features of any website, but they are considered more important for an online store. For example, if you don't have a shopping cart installed, this means that your customers are limited to buying a single item, and will have to endure other limitations too. A search box and an account management or login box should also be easy to see and easy to access.
3 – Trust and authority logos
You want your visitors and potential customers to trust you, so that they will be willing to spend money on your site, and you also want to build yourself as an authority in the eyes of your clients. If you are the member of a legislative group, show the logo. Show the logo associated with your secure shopping, with any banking systems that you use, and for any other group or activity that you have a trustworthy and beneficial logo.
4 – Social media links and buttons
Many potential buyers turn to social media websites like Facebook and Twitter to find information about brands and products, or to get a recommendation from their peers. Include links to your social media accounts, and make it as easy as possible for your visitors to share your products and your content through their own online social media profiles. Include share buttons and don't demand that visitors jump through hoops in order to use them – after all, they are essentially conducting word of mouth marketing on your behalf.
5 – Contact details
Contact details do help ensure that potential buyers trust you and the service that you offer. As well as building trust, if you provide a viable means of communication that your customers can use when they want to speak to you, or ask about a particular product or service, then there is less chance of you losing out on a potential sale. Contact details are also required for the use of some shopping carts, payment systems, and other platforms.
6 – Crowdsourced reviews
The Internet has become incredibly social, and your visitors will love to share the products and information that they have found with others, including those that they don't know. Ask buyers to leave a review for you, and consider including customer reviews on product pages. Many potential buyers use these reviews as a means of determining the quality and the features of a particular product or service.
7 – Images, audio, video, multimedia
The text on your page can relay a lot of information about a product, and it can operate as a sales page too. However, video, multimedia, and sparingly used audio will prove more appealing with some of your visitors. Don't add these elements for the sake of it, though, and make sure that any media you do attach offers genuine use and benefit to your visitors.