Ambitious creatives need more than just drive and ability in order to succeed. If you're going to make a success of your talents you need to let people know about them and in order to do that you need to market yourself.
Compare prices for marketing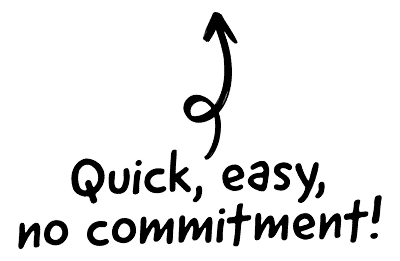 Below you'll find 7 podcasts that I've found invaluable and which will help turn your creative talents into a thriving business that gives you the financial rewards your talents deserve.
The Moth Radio Hour
This New York-based podcast is neither just marketing, nor just for creatives. It's a podcast that demonstrates the raw power of storytelling.

The CRM platform to grow your business
Great for entrepreneurs
Powerful data analytics
Manage sales and data

Seamlessly connect data, teams, and customers
Cutting-edge marketing
Ideal for teams or solo use
Measure sales conversions

Powerful web builder and advanced business tools
Great for startups
Powerful web page builder
E-commerce available

Supercharged content planning
Great for marketing
Better than lists or sheets
Manage social media

Create a new website in 10 minutes. Easy.
Launch your website fast
Powerful data intuitive
No coding skills needed
Its premise is that the speakers share true stories, which they tell live and without any notes. Storytelling is one of the most important parts of marketing, it helps to form an emotional connection with your brand and gives them a greater reason to buy from you.
Listen to some of the many creative takes on storytelling that you'll find on The Moth Radio Hour and you'll be able to develop marketing campaigns that your audience can really connect with.
On Brand
Not only do you have to get the art of storytelling right in order to market your creative talents, you also demonstrate how your personal brand is unique, authentic, and provides the solution to the problems faced by your prospective clients.
On Brand is a podcast that specialises in helping people to develop their brand. Hosted by Nick Westergaard, Chief Brand Strategist at Brand Driven Digital, the podcast features interviews with major brands and marketing experts.
You need a clear brand identity in order to market yourself. Check out the excellent podcasts at On Brand and you'll have a much clearer idea about what makes you an invaluable creative commodity.
This is Akimbo
If there's a god of marketing then his name is Seth Godin. He runs one of the most successful and insightful blogs on the planet, Seth's Blog, and has been called "America's greatest marketer." He also host a superb podcast.
Titled This is Akimbo, Godin's podcast is about bending and changing culture. It sees him tackling marketing from a range of interesting and creative angles, with examples including: Coincidence and grilled cheese, and Juggling and bicycles.
If you want to learn from the best marketer around, who also tackles the big topics more originally than almost all of his peers, then start listening to Seth Godin's This is Akimbo…
The Creative Marketing Zone
Run by Eric Koch, Creative Marketing Zone is exactly the podcast for you. It tackles marketing creatively and does so in a way that makes it easy for you to connect with the points covered.
Episodes are released every Tuesday and Friday, with the former giving the microphone to a marketing guru and latter allowing Koch to pass on his wealth of advice on what matters in marketing.
Guest stars include Kaarin Vembar of Pop Fashion Podcast, Brian Loebig, founder of LoebigInk, and Aliyah Dastour, CEO of Alimond Photography and Brand Film, giving you an idea of the fellow creatives you can learn from when you listen to The Creative Marketing Zone.
Marketing Speak
Run by SEO expert Stephan Spencer, Marketing Speak has a mission to help take your marketing to the next level, and it does so by covering some of the most important topics you need to to successfully market your creative talents.
Featuring talks from some of the biggest figures in marketing, Marketing Speak coves the marketing behind some of the day-to-day issues and tools that help with your creative output. Among the topics are, WordPress, social media, and content writing.
If you want tips that will make a tangible difference to how you market yourself as a creative then you can't miss out on Marketing Speak.
The Funny Business Podcast
Tim Miles and Ryan Patrick have more than 40 years of experience in the marketing and business industry. As you can imagine, Miles and Patrick have plenty of creative marketing tips to share and, as you can guess from the title of their podcast, they want you to learn by laughing.
Self-described as "part Dave Barry and part Dave Ramsey," they're irreverent but never irrelevant – Meatloaf aside. What this means is that you won't even realise you're learning new information as you listen to their podcast, making The Funny Business Podcast a creative, rewarding, and enduring way of expanding your knowledge.
The Creative Hustler
The Creative Hustler's co-chief creative, Steven Picanza, has spent two decades working in the creative industry. His roles include musician, actor, entrepreneur, brand architect and business strategist. As you can imagine, he has plenty of advice for how creatives can market themselves and you'll find it all on his podcast.
The Creative Hustler sees Steven and his fellow co-creative Melissa Rautenberg speaking to industry professionals, along with sharing their own experiences and advice. If you're new to the idea of marketing your creative talents then this podcast is the perfect for you.
Talent will only get you so far. If you want to turn your creative skills into a commodity that pays dividends, then you need to market your abilities to the world. By checking out these 7 podcasts and taking on board their teachings you'll be in a better position to be show the world how brilliant you are.