If you're not running those IG stories ads yet, then it's high time to do so. They're a fantastic way to boost brand awareness, increase your follower count, and improve your overall sales.

As the competition is getting more and fiercer, it's increasingly difficult to capture your audience's attention. While a lot of companies and businesses out there are just thinking about starting, one way to stay ahead of the game is utilizing the power of Instagram Stories ads.

If you're not convinced yet, we'll set the facts straight ‒ over 400 million people are using Instagram stories each day, and a third of the most watched stories on the platform come from businesses and brands.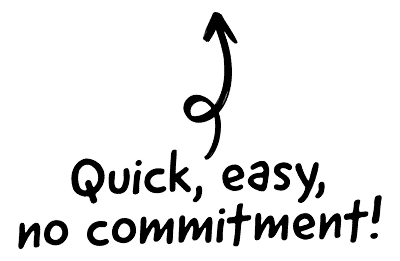 What is an Instagram Stories ad?
First and foremost, what is an Instagram Stories Ad? These usually come between users stories in the format (a single photo or a video that can last up to 15 seconds long) and often run up to 24 hours' time period. They're a perfect way to reach new audiences or showcase your brand, business, and products to an already existing customer base.

As of the moment, the engagement rates for IG stories are already high. Instagram revealed that one on five stories get a direct message from the audience. That's why it should be an essential part of your already existing marketing strategy.
So, tap into your creative side and share your message through ads on IG stories. Then, watch how your brand will receive positive engagement with your viewers.

If you're not utilizing the power of Instagram stories yet, now is the time. Here's how you can craft IG stories ads that convert:

The CRM platform to grow your business
Great for entrepreneurs
Powerful data analytics
Manage sales and data

Seamlessly connect data, teams, and customers
Cutting-edge marketing
Ideal for teams or solo use
Measure sales conversions

Powerful web builder and advanced business tools
Great for startups
Powerful web page builder
E-commerce available

Supercharged content planning
Great for marketing
Better than lists or sheets
Manage social media

Create a new website in 10 minutes. Easy.
Launch your website fast
Powerful data intuitive
No coding skills needed
Tip #1: Include your brand logo
One of your primary aims is to reach a new set of viewers. Posting an IG stories ad with your logo is essential. If people haven't heard about your before, how will they know who you are and what do you do if there isn't a noticeable logo in sight?

One crucial mistake most marketers and business owners make are running on IG stories ads without a brand logo. If that happens, you're at high risk of losing on revenues, because your audience will merely swipe past without even noticing who posted the ad.
Tip #2: Keep your message short
Ideally, when posting IG story ads, keep your message short but sweet. This feature ensures that the message stands out, and is delivered to the viewers in just a matter of seconds.
Think about it, your audience's attention span is only very little these days. If you're not immediately grabbing your viewer's attention right away, then be prepared to get bounced. Also, be sure to know the best times to post on Instagram if you want a highly converting story ad, then the message should be short and easy to read.
Tip #3: Add a strong call-to-action
In every marketing strategy, a strong CTA is always essential, as it gives your audience that extra push. To craft a highly engaging story ad, you can cheer your viewers on to swipe up and take action. Ideally, give clear commands, directing them to do something. Providing clear instructions motivates your audience to do a swipe up, download your app, or shop for products in your store.


Tip #4: Make your stories fast-paced
If you have an ad that contains more than one scene or clip, then edit your videos as fast-paced as possible to create better ads. Top-performing ads are usually the ones that include quick clips with brief scenes.

Your goal is to make it eye-catching as possible and make an average viewer watch it up to the very last second. Again, short and sweet is the key. You can opt to put a solid 2 seconds message at the very end of the clip to give your audience more time to click before the ad completely disappears.
Tip #5: Add audio to your stories
Here's another interesting fact about IG stories ads ‒ the platform revealed that a staggering 60 percent of IG stories ads are viewed with sound on. So, whether it's a voice-over or music, adding audio makes your stories ad more compelling and exciting to your viewers. It draws in your audience, so don't hesitate to try it out for yourself next time.
Tip #6: Position your text strategically
Here's the thing, there are users quite wary in seeing sponsored posts and IG stories ads. So, as much as you can, draw your audience's attention away from the sponsored tag at the top right of the IG stories ad. As an alternative, use a compelling graphics or place your message on the center of the screen, or closer to the 'swipe up' link.

It's vital to catch your viewer's attention immediately with your message, and not the sponsored tag. That way, you can make a significant impact on your click open rates in your ad marketing campaign.
Tip #7: Go ahead and experiment
See what works well for your brand, and what doesn't. For instance, the power of video marketing is significant these days, as they have the ability to hold an audience's attention 5x longer than the average photograph. So, using videos can be an advantage. Also, ensure that the first three-seconds of your IG stories should be compelling and engaging enough to draw your audience.

If you want to showcase multiple products in front of people, why not utilize a GIF-style looping image in a 15-second clip? Don't forget to unleash your creativity at the end of the day. There's no better way to improve your marketing campaign than to go out there and experiment!
In summary
Utilising Instagram Stories ads are an excellent way to boost brand awareness, improve personal branding, and drive sales. Keep in mind that you have to create high-quality content that's engaging, and personal as well to cultivate trust with your audience.
At this point, you need to create a successful Instagram growth strategy that will help you stand out and leverage your brand from the rest of the competition.