Your website is a valuable marketing tool. But once you've got potential customers to visit, how do you ensure that they make contact with you?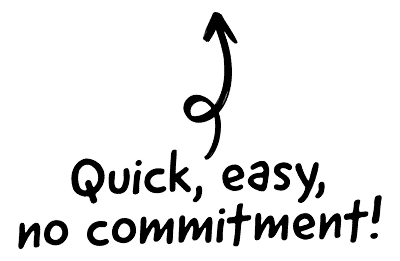 There are 1.5 billion websites currently active across the web. Break this down by location and industry, and you'll soon see just how competitive the online world is.
Attracting visitors to your site is a continuous process. But when they land on your website, what happens? Do they hang around for a while or do they bounce away?

The CRM platform to grow your business
Great for entrepreneurs
Powerful data analytics
Manage sales and data

Seamlessly connect data, teams, and customers
Cutting-edge marketing
Ideal for teams or solo use
Measure sales conversions

Powerful web builder and advanced business tools
Great for startups
Powerful web page builder
E-commerce available

Supercharged content planning
Great for marketing
Better than lists or sheets
Manage social media

Create a new website in 10 minutes. Easy.
Launch your website fast
Powerful data intuitive
No coding skills needed
You want to encourage and entice them to make contact. When an enquiry arrives in your inbox, you should act fast and with certainty. For you, this is the golden nugget that often leads to a sale.
Encouraging people to make contact means providing a simple and easy path to send an enquiry.
How can customers be encouraged to make contact via your website?
There are several tools at your disposal that you can utilise to encourage visitors to your site to make contact.
Contents:
1. Complete a contact form
The easiest to set up and access, customers are likely to use a contact form because it is doesn't require them opening a new tab or hopping on over to their emails to send a quick enquiry.
That said, UX designers – designers who create user-friendly websites and design – suggest that also giving customers your email address alongside a contact form is important. This is because 6 in 10 people are likely to use the email address to make contact.
2. Sign up to a free trial or product
Offering something for free in exchange for customer contact details is always eye-catching and a popular way for people to 'try before they buy'.
However, there is a school of thought that giving away free stuff can damage your business, especially if it is a loss leader – in other words, losing money in the hope that people buy from you again in the future.
Time-limiting free trials and product stop this from happening, as too will a strategy that optimises second and third purchases. For example, you could offer money off when they buy another two products.
3. Join your mailing list
Customers want to be communicated with, not just bombarded with offer after offer. An e-newsletter delivered straight to their inbox is a great way of maintaining exposure.
There are strict rules around data protection and how you use, store and archive people's personal information, including their name and email address, and it's important you stay on the right side of the law.
You also need to consider the frequency of emailing customers and what you offer them, when and why.
4. Download an e-book, how-to guide or white paper
In essence, this idea, like many of the other tools mentioned on this list, is about giving customers something in exchange for their details and their permission to stay in touch with them in the future.
Marketing and sales are not just about selling as much as you can for the best price that you can, but about engaging and connecting with customers, new and old.
Offering something for free is, as we have seen, an engaging and popular tool. If you don't feel that giving away free products or trials sits right with your company – you may not have the margins to do so – then giving customers a free e-book, how-to guide or whitepaper on a topic that is linked to your business is just a popular alternative.
As with the previous tool, always make it clear they by signing up they are giving their permission for you to contact them with offers in the future. Make sure the 'unsubscribe' button is clearly visible too.
5. 'Request a callback' function
For some clients, especially those in the B2B sector, there is an expectation to talk directly with a company representative.
A 'request a callback' form is worth considering, especially if the potential value of the transaction is high. The more people will spend with your company, the higher their expectations of how you will engage with them.
Someone looking to part with thousands of pounds will not want to send a generic 'contact us' form but will want to check that the company is genuine and to be trusted, something they will want to do via phone.
6. Live chat facilities
A live chat facility is an instant messaging service that many customers have come to expect from modern companies. Depending on the facility, initial questions can be answered by AI – that is, common questions are answered via database-driven information – but for others, customers can use the facility to be put in touch with a company representative.
Live chat can be time-bound – in other words, it is on offer during business hours – or you can use it as the main tool of contact during off-peak hours such as in the evening or on public holidays.
7. 'Request a quote' or 'Book a consultation' forms
In some industries, creating bespoke forms that tell the customer what they will be requesting when they contact you is essential.
In some instances, booking a consultation or appointment will be their expectation or asking someone to call them back with a quotation will be what they are looking for. Either way, by using these forms, customers are sending you a clear signal that they want to know more about what you do.
8. Encourage social media following
A potential customer may not be ready or able to make the final purchase decision just yet, and so you'll want to stay in touch. Encouraging them to sign up to your e-newsletter is one way of doing this but don't forget your social media channels too.
Using these to convey your latest message, give out information as well as showcase special offers from time to time will see you stay in touch and grow your follower base too.
9. Don't forget the phone…
Some customers like to talk directly to a company, and that means they want a phone number.
No matter what mix of tools you use, visitors need to find them easily. If they have to make too much effort to find out how to contact you, they are less likely to do so.