Many business owners wonder about the importance of having a marketing funnel. Many don't even know what a marketing funnel is.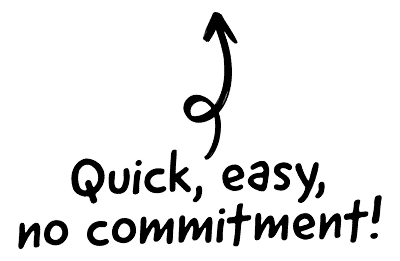 But ask a member of your sales team and they will tell you that a marketing funnel is a basic element of any successful online business.
The marketing funnel concept has been around since 1898 when E. St. Elmo Lewis created a model that mapped a customer journey from start to finish. Often referred to as the AIDA-model, an acronym that stands for Awareness, Interest, Desire, and Action.

The CRM platform to grow your business
Great for entrepreneurs
Powerful data analytics
Manage sales and data

Seamlessly connect data, teams, and customers
Cutting-edge marketing
Ideal for teams or solo use
Measure sales conversions

Powerful web builder and advanced business tools
Great for startups
Powerful web page builder
E-commerce available

Supercharged content planning
Great for marketing
Better than lists or sheets
Manage social media

Create a new website in 10 minutes. Easy.
Launch your website fast
Powerful data intuitive
No coding skills needed
A marketing funnel can be described as the journey a prospective customer takes from the moment they discover your business through to their final purchasing of your product or service, and hopefully their repeat purchase of your product or service in the future.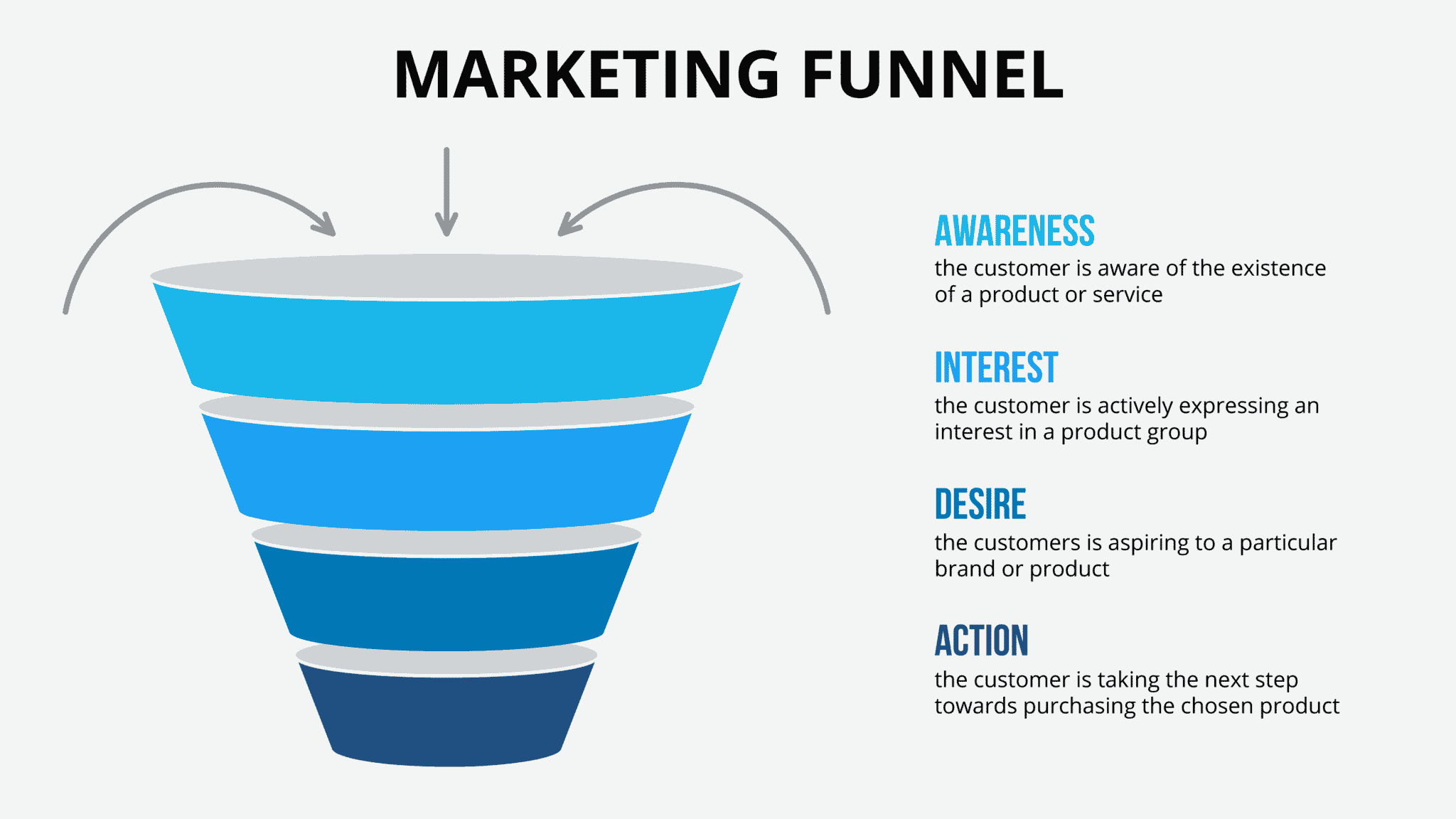 The goal of a marketing funnel
Your goal is to create a highly automated customer journey (funnel) that is measurable at any point of their journey along the funnel.
From a customer's perspective, it will be highly unlikely that they came across your business name first and then took the time to research all that you have to offer before deciding to buy your product or service.
In most cases a customer will first search for a solution to a need they have, so your product or service will be one of many turning up in their search results. It is your job to convince a prospective customer that buying from you will be a worthwhile investment.
Every level of your marketing funnel needs to:
Make them trust you
Show them that the risk is relatively lower
Allow them to see consistent value from you over time
This is what your marketing funnel should be doing.
The three basic levels of a marketing-funnel
The most basic structure of a marketing funnel consists of three crucial elements: the prospecting system; the sales conversion system; and maximizing customer value (repeat purchasing).
1. The prospecting system
This is the part of the funnel that deals with getting prospective customers to know you. You can raise awareness of your company brand and get them to trust you through signing up to your email list, newsletter, follow you on social media etc.
The prospecting system is the most visible stage of your marketing funnel and this is why savvy businesses will spend a large part of their focus and energy on building simply because it is the most visible of the three stages of your funnel.
When you take a look at what your competition is doing, you will immediately see their prospecting system. This will consist of everything they put on their blog, press releases and social media. This is the stuff that keeps them connected and familiar with their customers and target audience at all times.
Forming connections with your audience through your email list, social media etc. will enable you to:
Reach subscribers and followers at any point in time
Track how your audience respond to your offers
Tweak your marketing strategies accordingly
2. The sales conversion system
This is the section of your marketing funnel where you take your subscribers and build their trust in your company and your products or services. As their trust grows in you they will eventually convert into being buyers of your products or services.
Trust is built through continuously providing good value to your subscribers through your weekly newsletters, free reports, regular podcasts, live chat and Q&A sessions, etc. It is important at this point not to bombard your audience with your sales pitch.
You should offer plenty of valuable free advice and only occasionally share information about one of your products or services with them. Customers are very savvy these days and are turned off by bare-faced marketing.
Spoiler: if you're reading this, you're taking part in our own marketing funnel right now!
Your marketing funnel system will automatically keep track of sales and highlight who didn't buy. You can then target those subscribers who didn't buy with a follow-up message asking why they chose not to buy. This can give you valuable feedback about how you should market your products or services in future.
In a lot of cases, a customer may not have been ready to buy at that point, so your marketing funnel should pick up on this and then get back to them later with a lower-priced offer or an alternative product or service that may be better for them.
3. Maximising customer value
This is the stage of your marketing funnel where you target those customer's that have already purchased from you. This is because they are potentially the most valuable people for your business.
Previous customers will be happy with their user experience, and therefore are much more likely to buy from your company again in future. Your focus should never be consistently on making new customer conversions, but instead, recognise the value of customers that have already purchased from you.
So your marketing funnel should keep track of those who purchased from you and what product or service they chose. You can go back to these customers with related products or services that they haven't purchased yet to up-sell.
Your existing customers may not be ready to buy again for some time, but that's OK. In a few weeks or months, their situation may have changed and they may need another solution that you can offer them, but by that time they may have forgotten about it.
This is where you can use your marketing funnel to stay connected with your existing customer. Send out a subtle message or reminder to them that your product or service is still here for them to buy again whenever they are ready.
It can be nearly impossible for you to keep track of all this by yourself, so this is why you should have an automated marketing funnel that will do this work for you. It will keep track of your customer data automatically and you can set it up to send out timely reminders and special offers to your customer list.
Conclusion
This is the bare-bones, three-stage set up of your marketing funnel that will provide you with the right solution for each step of your customer journey. The better you can keep track of your customer data the more successful you will be in getting results.
This simple marketing funnel will let people get to know you, grow your subscribers, stay connected to your audience, provide value and grow trust, convert subscribers to your free stuff into customers, up-sell your other products or services, and deliver maximum value for lifetime repeat customers.
Your next step is to craft compelling copy, tailor your marketing messages, monitor your customer data and tweak your marketing strategies accordingly.