Every business needs at least one USP or unique selling point. It's what sets them apart in a competitive marketplace and encourages loyal customers through the door.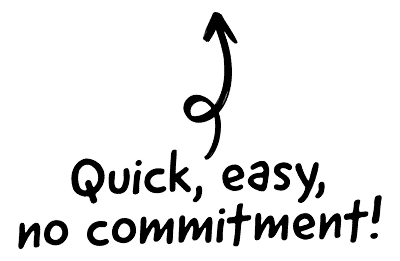 Developing a meaningful USP, however, is only part of the story.
In order for it to work, getting your message across and really boosting conversions, your business needs to marry it up with an effective content strategy. 

The CRM platform to grow your business
Great for entrepreneurs
Powerful data analytics
Manage sales and data

Seamlessly connect data, teams, and customers
Cutting-edge marketing
Ideal for teams or solo use
Measure sales conversions

Powerful web builder and advanced business tools
Great for startups
Powerful web page builder
E-commerce available

Supercharged content planning
Great for marketing
Better than lists or sheets
Manage social media

Create a new website in 10 minutes. Easy.
Launch your website fast
Powerful data intuitive
No coding skills needed
It's a complex topic and this task is never really 'finished'. But here are five steps you need to take in order to make a good start with aligning your business' or product's USP with a content strategy:
1. Differentiate your USP from your competitors
This is normally done at the business development stage and usually involves doing some market research.
Your USP may be something about your product that no one else in the marketplace offers. Equally, it could be something about the way your operate or the exclusive services you provide.
You will likely need to evolve your USP as time goes on, and review your strategy accordingly. For example, take the Apple's iPhone, which took the world my storm when it was first released. When you saw an iPhone, you knew it was an iPhone. But over the years, plenty of competitors have caught up, and now there are many high-quality smartphones similar to the iPhone.
Alternatively, Nike has a USP that aligns their products with top class athletes. The message is simple: If you want to be the best, you need this sports equipment.
Having a weak USP or one that isn't different enough from your competitor is tantamount to having no USP at all.
If you are in a marketplace where there are a large number of competitors, of course, it becomes more difficult to settle on a great USP.
Your USP doesn't just have to be different, however, it must resonate with your customers and provide something they are looking for.
This is why it is important to take your time developing your USPs, testing and refining them before going to market.
2. Identify the best content channels for your market
The next step is to decide which channels are going to work best in getting your brand message and USP out into the world.
There are a lot of options nowadays and your business will undoubtedly use a mix of different channels depending on several factors. These will include the budget and scope for your marketing and the type of media that your ideal customer uses.
Social media: While it's cheap and easy to use, getting marketing power from Facebook, Twitter, Instagram and the like takes work and a lot of effort.
Video: Increasingly important in getting your products or services in front of the right people, video has a strong ROIand can also improve your performance on search engines like Google.
Blogging: Still a powerful content marketing option if you understand what you are trying to achieve, blogging can improve your search engine results and create a buzz around your business. Go for quality content that highlights your USP and you'll draw the right customers to your site.
There are other options such as infographics, pay per click advertising, display advertising and even affiliate marketing that you can use to promote your business.
Our advice is to focus on the channels that work for you and not to overstretch yourself, at least in the beginning. It's better to do one or two channels really well rather than five or six badly.
3. Ensure your branding supports your USP
It's important for all your marketing activities that each element works with your strategy. If your USP is providing the best customer service in your sector, you need to have this ingrained in your brand. It's no use having a website that is difficult to use or a helpline that isn't open when your customers most want it if this is a central part of your branding.
Brand identity needs to work closely with UX or the customer experience. Again, it's no use creating a strong brand if you don't have a clear way of demonstrating this online.
4. Create a content plan
The next step is to start creating a content plan that works for your USP. For this, you need to have a list of goals and understand how these fit together within your strategy. No piece of content works in isolation.
For instance, your blog post needs to be linked into other channels such as social media (for example, having share buttons on the post). Your video marketing may look great on your website but you also need it on sites such as YouTube and adapted to display on Facebook and Twitter.
Your content plan also needs to take into account who you are communicating with. If you have a mix of demographics, you need to tailor your messages to them.
It's difficult to juggle a whole host of different content without using some form of manager which not only helps you put the plan together but also measure results.
You will need to develop an editorial calendar which shows what type of content you are producing and when it's due to go out.
You'll need to develop one for each channel and have a clear idea how these come together as a comprehensive marketing strategy.
5. Measure your response data and adapt as necessary
Key to aligning your content marketing to your USP is measuring performance.
For a blog post, this may include how many customers read a particular article or how many comments you get. You might be interested on how long people stay on one site or whether they watch a video the whole way through.
For each marketing channel, you need to put together the key performance indicators (KPIs), the things you can easily measure and which, more importantly, actually shine a light on how well you are doing.
There is absolutely no point in collecting and analysing data, however, if you are not going to adapt your content marketing strategy to improve things for your business. This is often the hardest thing to do for smaller businesses, particularly if they have several different campaigns on the go at one time or ones that overlap each other.
Matching your USP to your content plan is vital if you want to make the most of your marketing opportunities in today's competitive environment.
At Creative.onl, we can help your business bring both these important strands together in synergy so that they work well together and boost your future performance.
For an informal chat about how we can help you, please contact us or request a free consultation.