One of the most important things that any business can have, no matter its size, is a distinct and relevant brand identity. You want people to see your work or products, and instantly recognise them as belonging to you; to achieve this you need to develop a brand image which people can engage with.
Compare prices for graphic design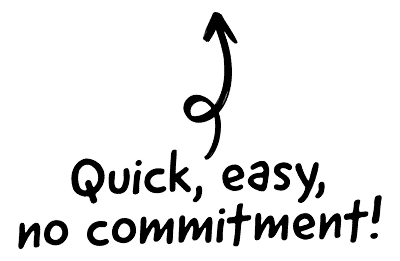 Easier said than done, however, especially if your business is digitally based. There are few opportunities to really promote your identity because you're restricted to virtual content. Because of this, you need to maximise the impact of every opportunity for physical interaction with customers.
The importance of packaging
Packaging is so much more than a wrapping to protect against damage. Done well, it can sum up your brand identity and reinforce customer perceptions. How you present your products will determine how your customers see your company, and plays a big part in their decision to buy.

The CRM platform to grow your business
Great for entrepreneurs
Powerful data analytics
Manage sales and data

Seamlessly connect data, teams, and customers
Cutting-edge marketing
Ideal for teams or solo use
Measure sales conversions

Powerful web builder and advanced business tools
Great for startups
Powerful web page builder
E-commerce available

Supercharged content planning
Great for marketing
Better than lists or sheets
Manage social media

Create a new website in 10 minutes. Easy.
Launch your website fast
Powerful data intuitive
No coding skills needed
As an example, many brands strive to be ecologically responsible; not just to reduce their impact on the planet, but because consumers have a preference for "green" products. How do customers tell which products are the best for the environment, though? They look at the label, at the packaging, and make a decision based on their perceptions of your brand's credentials. The product which does the best job of conveying its "green creds" is the one which is perceived as the most environmentally friendly option. This doesn't mean that it will be the one which sells best, but it shows how packaging defines a product's identity, which makes it an extremely useful tool for marketers.
Clearly, packaging has a powerful ability to influence consumers, but what if you're an online retailer? There's little opportunity to show off your fancy packaging, and customers won't even see the product until after they've purchased it – still, how your product is presented plays an important part in building your brand identity.
Packaging for eCommerce
Online retail is a highly competitive sector, and no matter what you're selling, your customers are likely to be bombarded with messages by dozens of competitors. The sheer volume of content online makes it hard to establish a brand identity, since no matter how good your message is, it's going to get diluted. That's why eCommerce brands need to make the most of every opportunity and especially when it comes to placing a physical package into their customer's hands.
When your customers open a package from you, you want to make them say "Wow!". If you don't believe that people are impressed by packaging and the suspense it creates, you just need to watch some of the thousands upon thousands of "unboxing" videos on YouTube, where members of the public film themselves opening up interesting packages to reveal the goodies inside. Over the past few years, "unboxing" has become an ever more popular search term, as we can see from this Google Trends graph:
Graph: https://www.google.co.uk/trends/explore?q=unboxing
Putting time and effort into the packaging you use is evidently a powerful way to establish a brand identity. The stronger your identity is, the more brand loyalty you'll instil in customers, and you'll keep them coming back for more. As a small business, though, what can you do to personalise your packaging in a way that creates an impact?
Making an impact
Although the very best unboxing experiences are often seen as the reserve of big technology brands like Apple, a little understanding of what makes unboxing special can really contribute to the impact your product has on its recipient:
First impressions count: Consider what message the exterior of your package conveys; are you simply using the cheapest option available, or have you chosen something which reflects your brand? There are plenty of options for creative packaging ideas that don't cost the earth, which will help you impress customers before they even open the box.
Layout: People want to see the product they've bought as soon as possible – don't make them wait! Make sure that when your customer opens the box they're immediately met with their shiny new product in all its glory, rather than having to dig through accessories and user guides.
Personality: A little personal communication goes a long way, and including a short note to show your gratitude is a surefire way to make your company more relatable. Handwritten notes are the best for building a personal connection, but if this isn't feasible then a printed one will still suffice.
Simplicity is key: You've almost certainly had to wrestle with packaging before – it's no fun, and it's no way to introduce a customer to your product. Instead, streamline the unboxing process as much as possible, making the experience stress-free and simple. Amazon's "Frustration-Free Packaging" initiative is a good example of a large brand tackling this consumer pain point, showing how innovative packaging can make consumer's job much easier.
Reach Out: If you want customers to share their experiences, ask them; it does no harm, and the more engagement you can generate the better. Being active on social media is a big plus here, as platforms like Instagram make it very easy for customers to connect with you.
Making the most of packaging
If you're serious about creating a brand identity, you need to consider the impact you have at every stage of the customer journey. Just like you wouldn't slap together the quickest, cheapest website possible, you shouldn't view packaging as simply a way to get your product into customer's hands. Instead, take the time to invest in packaging that reflects the quality of your product, amplifies and enhances your brand identity, and builds a connection between you and your customers.