So, you want to build an app? You're ready to take a step into the world of app development and create something that people are going to love. It's exciting, and it really allows you to unleash every ounce of your creativity.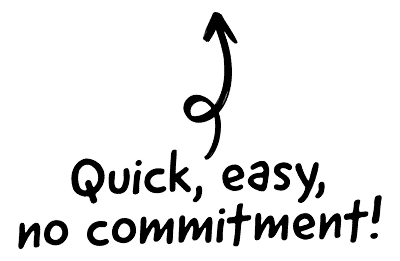 However, it makes sense to carefully plan your spending before you get started. There are a number of costs associated with creating an app, whether it's a personal side-project or an app for your business.
App development budget checklist
Here is a list of 11 of the main things you will likely need to budget for when planning your first app:

The CRM platform to grow your business
Great for entrepreneurs
Powerful data analytics
Manage sales and data

Seamlessly connect data, teams, and customers
Cutting-edge marketing
Ideal for teams or solo use
Measure sales conversions

Powerful web builder and advanced business tools
Great for startups
Powerful web page builder
E-commerce available

Supercharged content planning
Great for marketing
Better than lists or sheets
Manage social media

Create a new website in 10 minutes. Easy.
Launch your website fast
Powerful data intuitive
No coding skills needed
Market research – to understand the gap in the market that you're hoping to fill with your app.
User research – to understand the individuals who form your target audience.
Product development – to turn your idea into the specifics of an app product.
UX design – to ensure good usability and a positive user experience for your customers.
Interface design – to create the visuals and figure out what your app is going to look like.
Branding & identity – to create your new brand or to tie your new app into your existing company brand.
Development – to build the actual app once the design process is complete.
Testing – to ensure that your app is bug-free and works as anticipated.
Developer licences for App Store and Google Play store – to submit your app to the marketplaces for iPhone and Android phone.
Marketing and advertising – to promote your app and make sure that your target market knows about it.
Customer service – to handle queries from your customers.
How to control your app budget
You're going to have to create a budget if you don't want the costs to spiral out of control. Here are four key areas to focus on to ensure that you stick to it and don't end up needing to find more funding mid-way through the development process.
1. Follow a proper app design process
One of the big things that you need to think about is the actual design of the app. Seems obvious, right? Well, sometimes people try to shorten the design phase in order to start development earlier.
The UX and UI design should be a top priority, however, because they are a key aspect of any app. No one will use an app that doesn't have a user-friendly design.
You should be following a strict, thorough, and careful plan for your UX and UI design before you even start the development process. This gives you time to test it out, but also means that you won't need to fork out extra cash at the end for unnecessary additional work. After all, you're already looking at a good $2,300 just for analytics and UX, so you won't want to spend much more than that if you don't have to.
2. Research your app USP
Sit back and ask yourself, what is my unique selling proposition?This is what makes your app different, what causes it to stand out in the market. Your USP and your app features are something that you should have a firm grasp on,because that way your app will meet your market requirements as soon as you are ready to launch. Therefore, no extra money needs to be spent tweaking.
How do you identify it though? For some apps, it's not as apparent as others, especially if your USP feels horribly similar to that of your competition. The first thing you should do is snoop around, have a look at what your competitors are doing and what they class as their USP. Make a note of how can you make yours different if it isn't already.
Make a note of all their key features, and your own, taking a look at a few different competitors for good measure. Once you've done this, you can create a competitive matrix; essentially a chart that displays the similarities and differences clearly. From there, you can clearly define your own features, what makes you different, and really lock down on your USP.
3. Research and understand your users and your target demographics
This is a major part of any form of development, because you need to have a clear understanding of who you are selling to. What is your target demographic? What do they think of your app? Have you tested the concept out on them? These are just some of the questions you need to be able to answer before you can say you have a firm grasp of your future users.
If you don't do it early on, and throughout various stages of the process, you will end up spending more money on market research than needed, and you can end up going over your budget.
Here's a quick rundown of the two stages of market research that you are going to need to undertake:
Primary Research: this stage includes determining the product need within the market, framing the business model, and creating an optimised marketing strategy.
Secondary research: this stage involves strengthening the product's core, creating an optimised social media strategy (social media is essential).
Why is the market research so important though? What makes it so integral to the success of an app? Here are some interesting statistics that might just show you why it's essential:
35% of apps that succeed do so because of strong market research
18% of appsthat succeeded do so because they have a strong product core
25% of failed apps do so because of a lack of market research
35% of failed apps do so because of failed marketing strategies
4. Plan your launch strategy
Launching your app is likely to be a big, bold, and amazing experience. With over 6,000 apps launched per day on Android alone, you need to stand out from the crowd. You need to make sure that your business model has been clearly defined. That you are happy with it,and confident in what you have created. Similarly, your marketing strategy must be clearly thought out and implemented.
Faults that are only realised at the last minute because you did not spend enough time checking them can easily become your downfall. You have to be prepared for the growth in your user base and make sure that your technical infrastructure will copy; just in case you're an immediate hit. Every possible issue needs to be accounted for if you want to ensure that your app not only becomes a financial success, but also doesn't require even more funding.
To conclude
Hopefully, this has been just what you needed to kick-start your budgeting plan before you dive into the development process. All it will take is a little time and thought, as well as some good research to ensure that you have all your facts right. Remember to always put aside a little more than you need, and you're already well on the way to success. The little tips and tricks above should be all you need to outline and fill the ultimate budget.
If you'd like to talk with us about making your app idea a reality, please contact us or request a free consultation.