So, you've developed a pretty great app. It may be an online store where you can sell your wares. It could be a service to help your customers in their everyday lives. It could be the next Flappy Birds.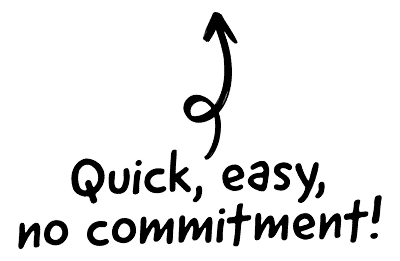 You need to monetise your app to get a return on your investment. If you can do this effectively, you'll generate another revenue stream. And this extra income could snowball. For example, the company behind the Angry Birds app is now valued at more than $1bn.
Mirroring such success is unlikely. Research reveals less than half of all apps generate more than $500 per month, and only 4% make more than $500,000 every month.
But don't give up hope. There are many different ways you can monetise depending on the needs of your business and the objectives of your app. Here are a handful of popular business models to consider:

The CRM platform to grow your business
Great for entrepreneurs
Powerful data analytics
Manage sales and data

Seamlessly connect data, teams, and customers
Cutting-edge marketing
Ideal for teams or solo use
Measure sales conversions

Powerful web builder and advanced business tools
Great for startups
Powerful web page builder
E-commerce available

Supercharged content planning
Great for marketing
Better than lists or sheets
Manage social media

Create a new website in 10 minutes. Easy.
Launch your website fast
Powerful data intuitive
No coding skills needed
Paid apps
The most obvious way to make money from your app is to charge people to download it. You'll need to make sure you can demonstrate the value of your app to your prospective buyers as you only have one route to monetisation with this model. For example, you need to include screenshots, reviews and unique features to lure your customers in.
However, your users may not want to directly pay for your app and the average app price is only $1. This year, download figures for free mobile apps are projected to reach more than 253 billion and, in 2013, 91% of all app downloads were unpaid.
While paid apps do work, they are usually popular for established and well-known brands. So, unless you're highly confident in your app's potential, your startup will need to build more of a reputation before opting for this monetisation method.
In-App Advertising
Incorporating a smattering of adverts on your app is a quick monetisation win. Worldwide in-app advertising is forecast to grow from $40bn in 2015 to more than $115bn by 2020, according to App Annie's Digital App Economy report.
There are two main ways to use in-app advertising: native ads and banner ads. Banner ads are traditional online adverts, typically located at the top or bottom of an app. Native ads can be customised to complement the design of your app. They don't instantly stand out as ads and are designed to look more like an engaging piece of content.
You can also incorporate interstitial ads at transition points in an app or use rewards apps, which are triggered when the user achieves a goal in your app.
There are many in-app advertising options to consider and you need to analyse the best approach for your users. For example, research reveals banner ads only have an average eCPM of $0.28 but video ads have an average eCPM of $3.08, where the eCPM is the "effective cost per mille" – an ad revenue calculation in units of 1,000.
Freemium
This monetisation method is a clever hybrid where the user can download your app for free, but they need to pay to upgrade and access a full range of features.
This model also provides a good user experience as your customers can interact with your app and decide whether they like it or not before parting with their money.
This model may not be appropriate for your app. You need to offer continuous support and create new content and services to retain your users. However, freemium apps are popular in the gaming sector with the average freemium game player, excluding non-paying players, spending $24.66 per month, research reveals.
Subscriptions
In a similar vein to freemium, you could also adopt a subscription model where the user pays to access your full content. This is a suitable model for companies with a heavy focus on content if, for example, your startup is in the news and entertainment industry.
Auto-renewable subscriptions are a popular option where your users get access to content or services on an ongoing basis. At the end of the subscription term, it will automatically renew until a user chooses to cancel it. You can tailor your subscriptions so you users get a choice of service levels and durations to best meet their needs.
Apps using the subscription model earn between two and three times more revenue per user compared to apps that monetise through ads or paid downloads, research reveals
However, you need to generate compelling quality content for users to stay subscribed. If you can achieve this then you will be rewarded with long-term user engagement and improved sales forecasting.
Paymium
Paymium is a relatively new monetisation model where a paid app also charges for extra features via in-app purchases. It's a combination of the freemium and paid app models.
It's also a bold move if you're a startup that's about to launch its first app and is more suited to top brands offering premium services and top quality content.
If you want to monetise your app, you need to make sure you do this in a way that's sensitive to your users and keeps them on board with your brand. There's a thin line between effective app monetisation and a bad user experience.
If you'd like to find out more, drop us a line at [email protected].