Discussion about what's better – a responsive website or a mobile app – has created much debate and many areas of contention.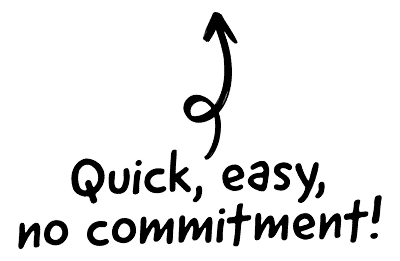 Some argue that a mobile app is unnecessary because a well-designed responsive website can work just as well, while others say that mobile apps offer lots of benefits that a website just can't provide.
Then there are others who say that apps and websites can offer almost exactly the same features, functions and benefits.

The CRM platform to grow your business
Great for entrepreneurs
Powerful data analytics
Manage sales and data

Seamlessly connect data, teams, and customers
Cutting-edge marketing
Ideal for teams or solo use
Measure sales conversions

Powerful web builder and advanced business tools
Great for startups
Powerful web page builder
E-commerce available

Supercharged content planning
Great for marketing
Better than lists or sheets
Manage social media

Create a new website in 10 minutes. Easy.
Launch your website fast
Powerful data intuitive
No coding skills needed
So, who is right, which is the best and what would be the most effective solution for your startup business?
There's no doubt about it, mobile use is rising.
According to research by Kleiner Perkins Caufield & Byers, there has been a sharp increase in the number of hours people spend on their mobile devices: just over 3 hours, compared with 2.2 hour spent on desktop computers.
As part of setting up your business and developing your product and service offering you will have undertaken a detailed customer profiling exercise within your wider digital strategy.
This should help you identify where your customers are and how they access content. You should be asking whether they would prefer an app, or if a website is better suited to your business model.
If you want to establish a strong mobile presence for your business (as every wise business owner should do), one of the first things to think about is whether you want an app, a mobile-friendly website, or both.
As a startup, you may find that your choice is restricted to one, and budgets won't allow you to choose both. With this handy guide, you will be able to see the pros and cons of websites and apps so you can choose which option would be best for you right now. Then, as your business grows you can add your second platform to offer even more value to your customers.
Deciding which option to choose will depend on a number of factors such as your audience, the purpose of the app or website, what features that you need and your budget.
Before we dive in and look at apps and websites in a little more detail, it's important to be able to differentiate between a responsive website and an app.
While apps and websites can be used easily on a mobile device such as a smartphone or tablet, there are some key differences:
Websites are accessed on your tablet or phone as pages and they need mobile data or Wi-Fi to access the content. These pages are accessed through a web browser such as Safari, Chrome or Firefox.
Good design would suggest that all websites are built with a responsive design. This means that the layout and features of page will adapt to be read on different sized devices to make browsing easier for the user.
The same content can be delivered on both websites and apps, but the page will be optimised for mobile or tablet viewing. When a page is optimised for mobile viewing, it may also display features such as location-based maps, or click to call, allowing the user to click a button and call a company directly from the web page or app.
Apps, or applications as they are otherwise known, are downloaded and installed onto a smartphone or tablet and they don't need a browser to function. A user will visit an app store such as the Apple App Store, or Google Play for Android, where they can find and download apps for their specific device.
According to econsultancy, mobile app usage grew by 28% in 2016, so businesses without an app are potentially missing out on even more opportunities to build their business.
Now that you have a good understanding of how apps and websites differ, let's take a closer look at which one would be better for you.
Mobile-responsive websites
Contrary to common belief, a mobile website is not a standalone site, it's just a normal website that features responsive design, which automatically adjusts to fit different screen sizes. ComScore research suggests that although mobile websites have more traffic than apps, visitors spend longer on an app than they do on a website. That being said, websites are an excellent way to deliver content to your audience, particularly if they are well designed. There are five value added website featuresthat can increase the impact your website has. How will your product be offered so that it addresses each of these areas?
Advantages to mobile websites include:
Relatively inexpensive – websites can be a cost-effective way to market your start-up business, promoting what products and services you have and building responsive landing pages.
Flexibility – a mobile-responsive website will work across many devices and platforms.
Easy set up and maintenance – with a website you can be up and running in a very short space of time and you won't need to submit your app to the app stores. With a domain and hosting you can be up and running very quickly.
Drawbacks of websites:
Relies more on a network connection – Limited or zero offline functionality.
Lack of push notifications – With a mobile website you can't send your users mobile notifications.
Brand awareness – Lose out on opportunities to promote your brand through app stores.
No home-screen presence – your website icon won't be saved on the visitors' home screen unless they actively bookmark it.
An expertly designed mobile website can be a valuable asset to your business. Many people access content on a mobile device, so you need a user-friendly website that delivers what they need in a practical and convenient way.
If you don't work with a professional website developer, mobile websites can fail if, for example they are not properly optimised, they are full of pop-up screens, ads and unnecessary content that you don't really need.
Mobile apps
According to Statista in 2017, 178 billion apps were downloaded by users.
Revenue for mobile apps is estimated to hit $188 billion by 2020.
These statistics are proof that well designed apps can be used as valuable tools for your business.
Although a mobile website can solve many problems, there are still things that a mobile app can do that a website can't. Let's take a closer look at some of the key benefits of apps.
Benefits of mobile apps:
Push notifications – This feature allows you to send messages to subscribers of your app about new messages or new content.
Streamlined – Although this is often down to the design, an app can be less cluttered than a website and you can streamline and focus on certain products/services. User experience is so important.
Brand visibility – Increase your reach by appearing in app stores and you will feature more prominently on people's devices with an app 'button' on the home screen.
Perception – Apps can feel more credible or substantial compared to 'run of the mill' websites.
Drawbacks of mobile apps:
More work to set up – An app may involve more work to develop and it will need to be submitted to app stores.
Compatibility – You will have to develop different app versions to work on different platforms, iOS and Android for example.
Access – Visitors are required to install via an App Store rather than being able to simply visit a website.
Overall, mobile apps can deliver content quicker and improve engagement amongst your audience. One of the major benefits is that you can send push notifications and apps are great if your customers need to access content while they are on the move and where they won't necessarily have a good mobile signal or access to Wi-Fi.
Website vs mobile app comparison: which is the best?
Deciding which one is right for you really does depend on your start-up. If you have a blog for example a mobile website would be a great start. If you have an ecommerce store where customers can buy on the move, then an app might be the best place to start. That being said, for the majority the winner is a combination of the two. A dual approach to your mobile strategy can maximise your reach and increase awareness of your brand.
If you'd like to discuss your digital strategy and figure out the best way to launch your next venture, you're welcome to contact us or request a free consultation.