Creativity will no doubt be the lifeblood of your business, but what happens when an idea of yours is stolen?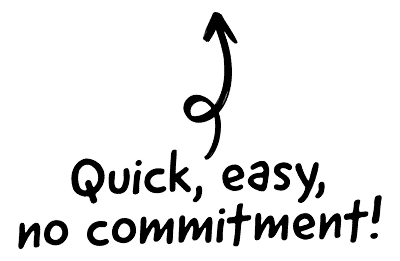 When it happens to you it can feel like a massive loss. After all you've spent weeks, months or even years creating an idea that someone has now decided to take on as their own.
Imitation may be the highest form of flattery, but in the creative world, it can be detrimental to your business and even ruin your reputation as a creative professional.

The CRM platform to grow your business
Great for entrepreneurs
Powerful data analytics
Manage sales and data

Seamlessly connect data, teams, and customers
Cutting-edge marketing
Ideal for teams or solo use
Measure sales conversions

Powerful web builder and advanced business tools
Great for startups
Powerful web page builder
E-commerce available

Supercharged content planning
Great for marketing
Better than lists or sheets
Manage social media

Create a new website in 10 minutes. Easy.
Launch your website fast
Powerful data intuitive
No coding skills needed
You may have never thought that you need to think of your work in this way – like it was gold ready to be snatched by pirates at any moment – but like pirates not all professionals have the same code of conduct. Just take a look at the news over the past few years and it's clear that intellectual property cases can be huge, and many have involved well-known brands. Only this year we've seen the Trunki brand lose its case against Magmatic over the design of their ride-on animal suitcases, which has sparked the twitter campaign  #ProtectYourDesign.
As the creative industry continues to thrive and the world of online increases, it's natural to fear that your ingenuity might be stolen, so you need to take action to stop this from happening.
Keep quiet
As creative professionals it's natural that many of us want to shout about our light bulb moments from the roof tops. Wanting to share it with friends, family and probably anyone that will listen to us. It's hard not to get excited and share the news.
But you have to train yourself to resist the bragging.
I've overheard people discussing their business plans over lunches, in elevators and even at the gym, but until that idea is set in concrete and actioned it's open to interpretation, and open to be used by others.
At some point you will have to disclose your idea to someone outside the company, but until then keep it as a secret.
Put it down on Paper
If you've got an idea, then put it down on paper and date stamp it.
Then from that day forward ensure to keep any paper work that is related to it.
You need to keep an extensive paper trail so that you have a continuous log of where the idea began, how it started and how you have been developing it.
Emails should be kept and archived, and even meetings should have detailed notes that are date stamped.
A detailed catalogue of your idea may end up being your lifeline if it ever goes to court.
Do your research
As a freelancer or a small business, you may be considering collaborating with other companies to help get your idea off the ground, especially if you need a partner to invest or a lack of resources.
But before you sign on the dotted line and partner up in amongst the excitement, get to know what kind of company or individual they really are.
You can find out a lot from a quick google search and even scouring across social media to find out what people think of them. Complaints about a company can tell you a lot about how they run and the kind of relationships they have with their clients.
If you have a strong network ask them for referrals, as you'll be more likely to find a perfect fit.
Get to know the law
You may feel overwhelmed by all the jargon that comes along with getting to know the law, but even getting a basic understanding of some of the legal concepts can enable you to avoid any drama.
Luke Hutchings Solicitor at Taylor Rose TTKW comments that, "Intellectual property is a high value asset to every business. If you have created something truly unique, consider not only protecting it within the UK but globally, there is an avalanche of free information available online, so don't wait until it's too late. Seek guidance at the birth of your idea."
Legal cases are not only exhausting, but they're costly, and if you're not ready to give up on that idea you may have to if your budget doesn't allow you to take up the case.
Be savvy about your creative ideas, and protect them as if they were gold.