Bad credit can cause all kinds of problems including, in some cases, opening a business bank account. The good news is, it is a hurdle you can overcome, but it pays to know as much as possible about your options when it comes to business bank accounts for bad credit.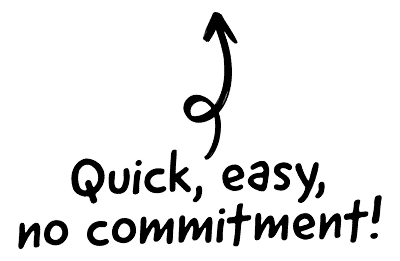 Banks and lenders use your credit score to decide if they will offer you certain products and at what rate they will charge you to do so. For example, if you apply to borrow money and your credit score is marked as 'fair' you may pay a slightly higher interest rate than someone who has a credit score of 'good' or 'excellent'.
What you may not realise is that a poor credit score can affect whether a bank decides whether to offer you a business bank account or not.

The CRM platform to grow your business
Great for entrepreneurs
Powerful data analytics
Manage sales and data

Seamlessly connect data, teams, and customers
Cutting-edge marketing
Ideal for teams or solo use
Measure sales conversions

Powerful web builder and advanced business tools
Great for startups
Powerful web page builder
E-commerce available

Supercharged content planning
Great for marketing
Better than lists or sheets
Manage social media

Create a new website in 10 minutes. Easy.
Launch your website fast
Powerful data intuitive
No coding skills needed
Why might a bank reject you for a business account?
There are many reasons why your application for a business account may have been declined:
Poor credit history – high street banks will perform a credit check and if any of the directors or shareholders have a poor credit rating, the application is likely to be declined. An Individual Voluntary Agreement (IVA) or a County Court Judgement (CCJ) (or both) are likely to stop your application for a bank account in its tracks.
High-risk business activities – in some instances, the proposed activities of the business could fall outside of the risk parameters that a bank is willing to take. For example, some of the new challenger banks will not open accounts for businesses whose activities are based on gambling or cryptocurrency.
Non-UK resident directors or shareholders – take a look at the small print before you apply, and you may find that non-UK resident directors or shareholders will not be considered as part of the application. With Brexit on the horizon, trading across borders presents new challengers, as too does opening an account in the UK for someone who does not live here.
The good news is that in all three cases, there are alternatives and other solutions.
Different types of bad credit and how problematic they might be
Around 40% of adults admit to missing one or more payments on bills and other accounts. The amount we have borrowed in the UK has grown by an average of just over £400 per person. The outstanding consumer debt in the UK equates to just under £4,000 per adult.
Not all of this debt is 'bad'. Borrowing is part and parcel of the UK economy, but when it does become problematic is when changes in circumstances mean that someone cannot meet all their financial commitments each month.
Falling behind with or missing payments – if there is a short-term problem with finances, you may have missed a payment on a credit card or loan etc. when cash flow improves, catching up on payments and putting your account back on track minimises the damage to your credit score.
Prioritising debt – missing mortgage payments impacts more on your credit score than missing payments on a credit card. If you are struggling to make payments, as well as getting debt help and advice, it is important to prioritise payments. Mortgage and rent payments, utilities and council tax are prioritised over credit cards and loans.
IVAs and CCJs – these seriously impact your credit score both in the short and long term. IVAs are a voluntary move on your part and can be used to improve your financial standing in the long term. CCJs cast a shadow over your credit score many years.
Bankruptcy – for some types of companies and businesses, anyone who has been declared bankrupt cannot be a director. This is because the debt/asset ratio became so high that a person was declared insolvent. This affects everything from being a director to financial positions.
Which banks are more lenient or don't credit check?
Even with recent or historical poor credit rating, there are options when it comes to bank accounts.
High street banks are still very traditional in their approach to opening bank accounts with potential customers often having to make an appointment to see an advisor. But there some high street banks that have created specific packages for this opening a business bank account with bad credit:
NatWest Foundation Account – this account from NatWest could offer you a basic bank account that you could use for business purposes. It is designed for people with poor credit.
Yorkshire Bank or Clydesdale Bank – both of these high street banks have made considerable efforts in recent years to win more business account customers. As well as a strong business plan and honesty around your credit score, you may find they offer you a basic business account to suit your needs.
Challenger banks – so-called because they challenge and disrupt the traditional banking landscape, online or mobile banks such as Starling Bank offer business bank accounts often with no credit checks, including for business customers. That said, credit facilities such as overdrafts and credit cards (if offered) are not automatic. But you'll have a business bank account with the same functions as other businesses, such as online payments and so on.
What other factors can influence whether you will be allowed to open a business account
Banks may not perform a credit check when you apply to open a business account, but they will make other checks that can help to make the journey a smooth one:
Be on the electoral roll – registering on the electrical roll, which allows you to vote at local and national elections will hold some sway in helping you open a business bank account for poor credit customers.
Register with HMRC – registering your business with HMRC also proves your serious intent to run your business transparently and legally.
Debt re-payment plan – showing that you are proactively dealing with debt issues, especially when you use respected charities and organisations such as Step Change and the Citizens Advice Bureau, also goes a long way in convincing a bank to give you a business bank account.
Business plan – with a solid business plan that is well researched and with a cash flow projection, you may find that a bank is more willing to offer you an account. Likewise, bringing onboard someone to deal with the finances can also be persuasive.
5 of the best business bank account with no credit check
When your credit score is poor, it can be tempting to jump at the first bank or financial company that offers the potential to open a business account without a credit check. But these accounts are not equal.
It is important to look into the terms and conditions carefully, as well as any fees and costs. Some no credit check business bank accounts can have high fees, meaning you pay a lot to bank with them.
The good news is, is that there are options when it comes to opening a business bank account with poor or bad credit:
Tide
Available to partnerships, sole traders and limited companies, there is no credit check when you open a business bank account with Tide. One of the reasons is that they do not offer credit facilities.
You have a free Tide Mastercard to use with your account that includes free purchase at home and abroad. It is also easily integrated with accounting software including Sage and Xero.
ANNA
ANNA is another online challenger bank that offers free business banking as well as a great platform for organising accounts and finances.
As with all bank account applications, you'll have to prove your identity and also be over the age of 18. A great choice of bank account for bad credit, it doesn't offer accounts to directors of limited companies who have been declared bankrupt.
Sign up in under 10 minutes and enjoy 24/7 customer support.
Starling Bank
Self-employed sole traders can open an account if they have a personal account with Starling and they also offer business accounts to people with bad credit.
Credit facilities are available, such as an overdraft but you will be credit checked if you apply for one.
Your money – up to £85k – is protected by the FSCS and is also regulated by PRA and FCA, two important organisations in the financial world. To pay money or cheques into your account, you simply visit The Post Office.
Cashplus
Cashplus is the first bank on the list which charges for its account, although the £69 annual fee won't break the bank.
This business bank account does everything that you need it too with everyday activities such as setting up direct debits and standing orders. You can pay in cash over the counter at The Post Office as you can with Starling.
Credit facilities, such as an overdraft, are available but 'on invitation' which means the bank approaches you, not the other way around.
CardOneMoney
This bank account for business is basic but functional. There are no credit checks, and you can use it to set up direct debits and standing orders, as well as pay in cash and cheques. It is also possible to accept payments in different currencies too.
Simple it may be, but it is a functional account excellent for directors and sole traders with poor or bad credit history.
Comparison table
| Bank | Monthly fee | Credit checks | Good to know |
| --- | --- | --- | --- |
| Tide | No | ✗ | No annual turnover limitGreat mobile app |
| ANNA | No | ✗ | Great for organising accountsComes with their own invoicing system |
| Starling Bank | No | ✗ | Credit facilities on applicationExcellent in-app support |
| Cashplus | £69 annual fee | ✗ | No limit on annual turnoverMust be UK resident and over the age of 18 |
| CardOneMoney | No, but application fee of £55 applies | ✗ | Not open to anyone with bankruptcy history |
Business bank accounts for bad credit FAQ
Does your personal credit history influence your business account?
There are 9 million people in the UK carrying significant debt. The reasons why we are in debt vary, from significant student loan debt to unemployment. It can, although some would argue that it shouldn't, make a difference when it comes to opening a business bank account. If you have opened a limited company, business and personal accounts are kept separate and so it could be argued that your personal expenses have nothing to do with your business ones.

The only time it will affect your business, especially for startups with little or no trading history and sole traders, is if you are applying for credit facilities such as overdrafts. Using personal credit checks, they will often base their refusal on this.
Can banks refuse you a bank account?
Yes, they can, and they are not obliged to explain the reasons why either. If you have been declared bankrupt or have a very poor credit rating, they can refuse you both a personal and business bank account.

Some banks will offer an alternative package, such as specific business bank account for poor or bad credit. Challenger banks, however, have changed the banking landscape and now anyone can potentially open an account, personal and business, with no credit checks. What they probably won't offer are credit facilities such as overdrafts or loans.
Why was my business bank account application declined?
There are several reasons why a business bank application may be declined. An adverse credit rating of one or more directors is one, including if you are a sole trader. Some banks also don't provide a business bank account for certain activities, such as gambling. Being unable to produce all the necessary ID documents can also be a reason to decline an application. Lack of evidence of trading or a poor business plan could also contribute a bank declining your application. 
Do you need a good credit history to open a business bank account?
It helps but in the modern age of challenger banks, they have proved that poor credit history is no barrier to opening a basic, but fully functional business bank account. A good credit rating improves your chances of securing investment or a loan, however.
What can I do if I keep getting rejected for a business account?
Apply to one of the challenger banks on the above list as they do not refuse applications on the grounds of credit checks. If, however, your business is high risk, you may need a bank that offers a specific banking product.