Staying on top of search engine optimisation can be tricky, which is why search marketing agencies make effective use of some of the great free tools available.
Compare prices for marketing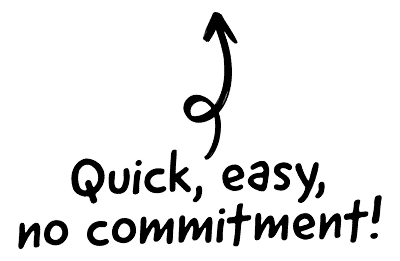 Below, we take a look at five examples of such tools, along with explanations of what they do and why you should be using them to help you with your search marketing strategy.
1. Google Keyword Planner

The CRM platform to grow your business
Great for entrepreneurs
Powerful data analytics
Manage sales and data

Seamlessly connect data, teams, and customers
Cutting-edge marketing
Ideal for teams or solo use
Measure sales conversions

Powerful web builder and advanced business tools
Great for startups
Powerful web page builder
E-commerce available

Supercharged content planning
Great for marketing
Better than lists or sheets
Manage social media

Create a new website in 10 minutes. Easy.
Launch your website fast
Powerful data intuitive
No coding skills needed
The Keyword Planner is a great tool within the Google AdWords package, which allows search marketers to research keywords or generate new keyword ideas. Users can access helpful data like historical search volume, while the tool is also able to create forecasts to help predict how chosen keywords might perform. If you are working on your website content or online ad copy, it is key to know what search phrases your audience is using. This will help you focus on the right content topics for your website, as well as create more relevant ads for your potential customers.
2. Sitemap Generator
Submitting an XML sitemap to search engines like Google can significantly boost your SEO campaign and the Sitemap Generator tool allows you to do just that. Simply enter your URL, press start and the tool will create a sitemap file that can be submitted to search engines, allowing your site to be crawled more easily.
3. SEO Site Checkup
The SEO Site Checkup tool is completely free and performs a quick analysis of your website, checking for common SEO problems. Your site will be given a score out of 100 and you can then view a complete breakdown of its good and bad points, along with tips on how to address any of the SEO problems that were detected.
4. Portent's Content Idea Generator
It can sometimes be challenging to come up with new content ideas, but Portent's Content Idea Generator can help out. Simply enter a keyword you wish to target and the tool will create a corresponding headline idea, complete with explanations for why it is a good headline. You can retry until you find a headline that inspires you. Some of the suggestions can be a bit on the wild side, which is why this tool is also fun to use, but it will certainly help you get on the right track.
5. Moz Open Site Explorer
Finally, the Moz Open Site Explorer provides you with the ability to investigate backlinks and can help you to develop a top quality inbound link profile. Simply by typing your URL and pressing enter, you can find linking domains, see their anchor text and compare performances between different backlinks. This is a great tool to establish a list of target sites for content outreach, which is an essential ingredient of link building and content marketing.