With a projected growth of 15% between now and 2025, the VoIP market looks set to continue dominating telecommunications. But which phone VoIP service provider is the best for small businesses?
Compare prices for office phone systems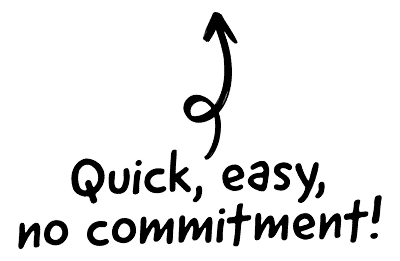 Voice over Internet Protocol (VoIP) is the 'new' way of making and receiving calls. Instead of using a landline cable, phone calls are made and received using the Internet the sophistication and reliability of cloud-based calls are such that it is hard to know the difference between an internet-based call and one made from a landline.
VoIP offers the small business all kinds of benefits and features, so is it time to ditch the trusted landline?

The CRM platform to grow your business
Great for entrepreneurs
Powerful data analytics
Manage sales and data

Seamlessly connect data, teams, and customers
Cutting-edge marketing
Ideal for teams or solo use
Measure sales conversions

Powerful web builder and advanced business tools
Great for startups
Powerful web page builder
E-commerce available

Supercharged content planning
Great for marketing
Better than lists or sheets
Manage social media

Create a new website in 10 minutes. Easy.
Launch your website fast
Powerful data intuitive
No coding skills needed
VoIP versus landline – the pros and the cons
At one time, the only option for domestic and business users when it came to telecommunication was to opt for the landline.
An invention of the late 19th century, the phone and landline revolutionised how people communicated. When computers came along, telecommunications were changed beyond recognition.
And so, you would think that VoIP, with its cheap price tag and super-reliability, would be the only serious contender. The answer to questions like this depends on what you need your small business phone system to do, how scalable you need it and what features and benefits you need.
Comparing VoIP with landline options is a good place to start.
Pros
Cons
Landline
Preferences – a landline is a known technology and is simple and easy to use. For some business owners, a landline is the channel of choice.

Best option in an emergency – with a solid connection at all times, in an emergency, you simply dial 999.

Less likely to 'drop-out' – a landline is a standalone piece of equipment and rarely drops out. The Internet is still at the mercy of 'down' periods.

Compatible – with the phone line installed, it is compatible with most PBX networks and other systems.
Installation costs – installing a landline can be prohibitive. BT, the main UK phone carrier, charges business £140 installation charge. If there is an existing line, it costs a lot less at £60 activation fee.

Time – the order for the landline needs to be placed and then you have to wait for the next available engineer to install it. This could take a few days or weeks.

Can be almost too simple – as a business, you may need more from your phone system.
VoIP
Cost-efficient – with one eye on your cash flow, as a small business a VoIP system will prove attractive when it comes to cost. Costs can be as low as £10 per month, per user depending on the sophistication of the systems and the features on offer.

Accessible for more businesses – lower costs make VoIP technology accessible to all business, no matter their budget or their needs for features.

Portable – with VoIP technology, a business has the potential to take their phone with them, never missing a call and able to make calls via their business phone.

Scalable – for many businesses, the main selling point of VoIP is the potential to scale it as and when the business grows.

Great for large and small teams – small businesses can opt for the same features that a larger business can, affording them the technology at an affordable price that they need to be competitive.
Reliable internet connection is needed – if the internet connection is weak or intermittent, VoIP technology will not offer the phone solutions your business needs.

Latency & jigger – VoIP phone technology relies on a complex transfer of data between the endpoint and the Internet. Latency and jigger are technical terms relating to delays and scrambling of this data via the Internet and connections. Some business users find that this affects the quality of the service.

Emergency calls can be problematic – not all VoIP systems support emergency calls and with a poor internet connection, making any call becomes difficult. There is also no location tracking for emergency calls either.
Even with these cons, VoIP technology is a worthy contender as a small business phone system.
VoIP phone system prices
Pricing for VoIP telephone systems can be broken down into two parts:
Upfront costs
Monthly costs
Upfront costs
One of the most advantageous things about VoIP phone systems is the lack of upfront costs. With a landline system, you'll need to pay installation and activation charges before you invest in hardware and networks.
With no or minimal upfront fees, it's no wonder that 70% of businesses do or plan to use VoIP.
Monthly costs
These costs vary from one provider to another, so it's always wise to check the small print before you sign on the dotted line.
A fixed 'line' rental fee – you'll pay the VoIP provider a monthly subscription, similar to a line fee, each month This fee tends to be charger on a per user, per month. Prices start from £10 to £50+ per user, per month depending on the features you want within the VoIP system.
Usage costs – some VoIP providers will charge for minutes too, just like a traditional phone bill. Other providers include a certain number of minutes per month. Others include usage fees in one fee.
Additional costs – there are other costs that you may need to consider including buying VoIP phone hardware. You may also need to consider upgrading to better broadband so better-quality VoIP calls are delivered.
Cheap vs. expensive VoIP phone options
There are some very cheap options and more expensive packages on offer. This UK VoIP providers comparison table of costs and the features provided will give you some idea of the features on offer within your price range
Provider
Monthly fee -cheapest to most expensive package (+VAT)
Good to know…
Circleloop
£5 to £15
Free 7-day trial with no credit card details needed

Includes 1 UK number per user

Has a myriad of features including call conferencing 

Apps for both Apple and iOS

Supports Bluetooth and USB headsets

A great starter package 
Skype
£3.30 – £11.30
Part of Microsoft 365

Includes instant messaging

A technology that many people are familiar with 
BT Business
£6.40 – £25
A well-known phone carrier in the UK

Offers a range of features including:
Call forwarding
Call conferencing including three-way calls
Call barring
And more 
Vonage
£9 – £16
An American company that has a London-base too and a leader in the VoIP market

Has a smartphone app to integrate business phone and mobile

Offers web and call conferencing and a range of other features that a small business could find useful. 
RingCentral
£7.99 – £13.99
A VoIP system that integrates with a range of apps

As well as call diversion, there is a do not disturb function as well as the useful features of call conferencing and so on

An award-winning provider with half a million global customers 
8×8
Bespoke
The first of the providers listed that offers bespoke, tailored packages which means that you'll need to get a price per month, per user directly from the company

Widely regarded as having of the most feature-rich list of VoIP providers so could be worth the investment

Also has music on hold and integrates with various CRM systems including Salesforce and Zendesk 
Virgin Media Business
Bespoke
Offers 'only pay for what you need' approach which can be useful if you have set a budget cap 

Offers call inclusive packages which means you don't have to worry about a varying bill from one month to the next

Offers caller ID as well as call waiting, conferencing and all the usual features you'd expect and need 
Voipfone
£1 – £20
Offers a range of solutions and packages, all of which have the usual call barring, caller ID, conferencing and other facilities for the modern business

Many businesses like Voipfone because their themselves are constantly seeking new and innovative ways for their remote teams to work together

An up and coming company with great ideas 
Gradwell
£5 – £37
If a sister company uses Gradwell, you'll get free calls to that user and other Gradwell users too

An established company that is pushing the boundaries of VoIP and the packages on offer

As well as the usual features, it also offers multiple 'lines' and numbers for one user, an ideal provider if you are considering scaling up big time in the coming months. 
VoIP providers – who is the best?
The above table gives some indication of the providers that businesses turn to for cheaper, better VoIP phone systems.
It isn't all about the money – when your phone system malfunctions or you want to scale your business, having the support to do so from your VoIP provider is key. Paying more for services isn't always an indication of quality.
RingCentral is a VoIP provider that enjoys an enviable reputation for customer service. With a free trial which you can cancel any time, they work hard to welcome new business. They are rated highly in all categories with help and support and features being top of the list for their users.
CircleLoop also enjoys a high rating from users although compared to RingCentral, it offers less in the way of features. Where users did noticeably rate it highly was value for money. With packages starting at £5 per month per user, it is a great starting point for many businesses.
For £6 per month, there is no denying that BT Business offers an attractive service. It would have easy for BT to have been swamped by so many competitors, but it is still holding its own in the telecommunications market. There are three packages to choose from and all have a range of useful features. That said, unlike other VoIP providers, you do have to sign into a three-year contract with BT but backed by a solid infrastructure, the help and support is always there when you need it.
BT is an established and trusted name and so for providers to knock it from its pedestal, they have to produce something special. 8×8 is certainly after the crown of best VoIP provider. For a small business, it is certainly one of the best. Independent review sites have reviews giving it 4.8 to 5 stars (out of 5) so it's doing something right. They have numerous packages on offer and even though you sign a 12-month contract, all payments are made monthly. It has all the features a small business needs from a phone system and also seamless dovetails with Microsoft 365 and other common apps. 
For all businesses, deciding on the right VoIP system is essential for their business. And these providers have some of the best packages.
Business VoIP FAQ
Is VoIP cheaper than a normal landline?
In the main, yes, it is. With a landline, there are upfront installation and activation costs which vary depending on the carrier. However, you'll be looking at spending £140+ before you have even started to use the phone or buy any hardware. With VoIP, there are minimal upfront costs and once you have subscribed to package and have your hardware in place, you can instantly make and receive calls.
What are the drawbacks of VoIP phone services?
The technology behind VoIP is becoming ever more sophisticated and so all the traditional drawbacks of VoIP calls are either solved or certainly minimised. In effect, the issue that remains is the quality of the Internet connection. Should the Internet connection be lost of the VoIP provider face being hacked, you may find making and receiving calls difficult. 
Are VoIP phone systems reliable?
VoIP is a technology that businesses across all industries and the globe rely on daily. Reliability depends on several factors mainly the provider and the speed of the Internet. VoIP calls require an internet speed of less than 0.5Mbps. To put that in context, internet speeds for streaming video needs to be six times that. That said, broadband with a stable and fast connection improves VoIP call quality no end. 
Are VoIP phone systems secure?
The other issue around VoIP calls and providers is security. Like all online companies, VoIP providers are subject to cyberattacks. Providers take security very seriously and will often have the highest level of security of internet and tech companies.

It isn't just providers that need to be aware of security breaches. As a VoIP user, you'll need to have a strong policy and practice in place relating to passwords and other security measures. 
What does VoIP stand for?
VoIP stands for Voice over Internet Protocol and in the simplest sense means making and receiving calls using the internet. By the end of 2017, there were an estimated one billion users of VoIP although, in 2020 and beyond, this figure is expected to increase dramatically. This is not just to the technology improving and the attractive price point but also because of the different ways that businesses will be working post-COVID. With employees working remotely as a matter of course, the need for a secure mobile phone system has never been more apparent.