Though virtual reality had an expected maximum exposure this year, it was augmented reality that charted the most impressive milestones. From advances in AR innovation to strategic moves toward mainstream adoption, augmented reality has been the topic at hand online and at our fingertips.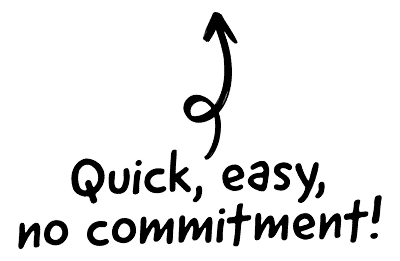 Below is a list of the biggest breakthroughs in augmented reality in 2016. With a few more months left in the year, this working list is only the base of what AR can achieve moving forward.
Snapchat Ads
The first mass consumption of AR came from an unsuspecting competitor -Snapchat. The mobile app has opened a revolutionary platform for brands that has proven effective: augmented reality advertisements.

The CRM platform to grow your business
Great for entrepreneurs
Powerful data analytics
Manage sales and data

Seamlessly connect data, teams, and customers
Cutting-edge marketing
Ideal for teams or solo use
Measure sales conversions

Powerful web builder and advanced business tools
Great for startups
Powerful web page builder
E-commerce available

Supercharged content planning
Great for marketing
Better than lists or sheets
Manage social media

Create a new website in 10 minutes. Easy.
Launch your website fast
Powerful data intuitive
No coding skills needed
Without even knowing too much about augmented reality, brands and advertisers were aware that this form of content had real-world applications and an inherent virality attached to it; despite the skyrocketing prices for the ad space. Branded geofilters cost reportedly anywhere from $250,000-$750,000 depending on the date, geographical coverage, and reach. According to Adweek, The Peanuts Movie campaign reportedly cost $750,000 for 24 hours on Halloween. The success of Snapchat geofilters holds great promise for the future of augmented reality. With Snapchat, millions of consumers are engaging with AR on a daily basis. This interaction is priming users for the next wave of augmented reality.
Pokémon Go
Pokémon Go brought a childhood novelty to your real world in such a way that it has become a lifestyle for users on a global scale. Ranking almost 45 million daily users in July, Pokémon Go has put other mobile competitors on their heels with a user base the is active and highly engaged.
AR has helped users to carry their fandom into their everyday life, allowing players to interact with virtual Pokémon in real life environments. Although the game is mainly dependent of geographic mapping, allowing players to interact with elements in various locations; but it's augmented reality that is driving fan addiction and the immersive experience.
Microsoft Hololens
The Microsoft Hololens headset launched for developers and early adopters this year, as the first AR head mounted display to hit the market in 2016. The headset intends to elevate real-life scenarios and bring HD holograms to life in your own home. The Hololens is untethered, instead it operates from a built-in, battery-powered Microsoft 10 program. Though it's priced on the higher end at $3000, the innovation from Microsoft is set to change how people communicate, interact, and work through enriching augmented reality experiences. The hardware is a bit more robust than other competitors but the Hololens has proven a real use cases for business across several verticals as well as personal use.
Tango
Tango is a computer vision technology from Google that allows potentially any mobile device to see the world around them.
Google's Tango software was first announced in collaboration with the Lenovo Phab 2 Pro, in preparation of a new line of devices already equipped with VR and AR capability. The Lenovo Phab 2 Pro is the world's first Tango-enabled device. The new device uses 4 separate cameras, and a collection of sensors for Tango — including a fingerprint sensor in the center of the phone.
Tango enables compatible mobile devices with the ability to navigate the physical world. The software platform brings a new kind of spatial perception to the Android device by adding advanced computer vision, image processing, and special vision sensors. Tango currently works with various Android device platforms that run C, Java, and Unity. It's rumored that Google is quickly looking to expand this list of compatible software and hardware that Project Tango supports.
Apple iPhone 7
Tim Cook has been forthcoming with his love for AR and Apple's plans to get involved in the near future, revealing on Apple's last earnings call they are very much interested in the mixed-reality (MR) technology.
"We are high on AR for the long run," Cook said in July.
Aside from Apple's AR focused acquisitions over recent years, the iPhone 7 is the product that could bring their vision of augmented reality to light.
The added second rear camera allows for two slightly different viewpoints meaning live images can now have depth information associated with them. The iPhone uses machine learning algorithms to scan an environment and the objects within, building up a real-time 3D depth map. Currently, the iPhone uses this to separate the background from the foreground in order to selectively focus on foreground objects. The depth map allows the iPhone to simulate the function DSLR cameras use to separate the foreground from the background objects. Although this same functionality is capable of creating a depth map needed for AR experiences.
2016 has been a progressive year for augmented reality. Soon these advancements will be common knowledge as AR innovation becomes more of a mainstream commodity.