If you're going to conquer the business world, you'll need an effective brand. That, in turn, means that you need to build your brand accordingly. With time, effort, and patience, your business and your niche will be considered interchangeable by your target audience.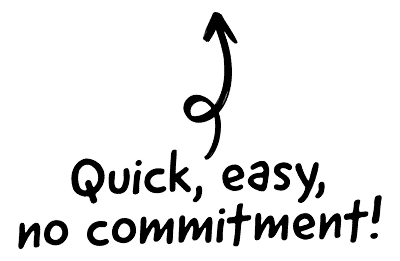 What is brand building?
Brand building is the art of firmly establishing your business in the hearts and minds of consumers. Building your brand means gradually applying core values to your entire business. Your online presence, your marketing, your direct communication with consumers … all of these must abide by the rules established in your branding.
Once complete, your brand will be instantly recognisable. If consumers hear your business name and can immediately describe the products or services you provide – and speak of them in glowing terms! – you have succeeded in building your brand.

The CRM platform to grow your business
Great for entrepreneurs
Powerful data analytics
Manage sales and data

Seamlessly connect data, teams, and customers
Cutting-edge marketing
Ideal for teams or solo use
Measure sales conversions

Powerful web builder and advanced business tools
Great for startups
Powerful web page builder
E-commerce available

Supercharged content planning
Great for marketing
Better than lists or sheets
Manage social media

Create a new website in 10 minutes. Easy.
Launch your website fast
Powerful data intuitive
No coding skills needed
Of course, creating a brand is not an overnight process. You'll need to increase your industry reach and consumer awareness steadily. This is achieved by remaining consistent in your messaging, values and offering – as well as indulging in some memorable marketing and establishing an unmistakable visual identity.
Why is it important to build a brand?
Building and expanding upon a brand identity is key to improving the financial performance of your business. 88% of consumers prefer to purchase directly from a brand name they recognise. If you fail to build a brand, you risk alienating a significant proportion of your potential audience.
In addition, building a brand means that your business will become synonymous with your industry. If you need to conduct a weekly food shop, your mind will instinctively drift toward, "I need to go to Tesco."
Depending on your budget and geography, you may need to switch Tesco in the above example with Waitrose, Sainsbury's or Aldi, but you know what we mean. You're likelier to think of a particular shop name than the generic concept of a supermarket. That is the power of brand building.
How to build a brand
Once your business to ready to undertake the branding process, you can get underway. Remember, though, you are building a brand. That means time and patience will be required. You'll be undertaking a six-step process, which we'll now elaborate upon in greater detail.
Brand building costs – how much do companies spend on brand building?
The cost of brand building depends on various factors, including the niche you're operating within and existing awareness. A new start-up business will need to spend more on brand building than a pre-existing company undergoing a rebrand.
If you do not have a budget set for brand building, consider consulting an agency for professional assistance. Doing so ensures that you'll receive the maximum service and reward for your investment. Feel free to contact Creative.onl for a no-obligation quote and discuss how we can aid your brand building.
As a rule of thumb, most SMEs expect to spend around 15% of an initial outlay on building a brand. From here, an annual sum will be required to continue growing and expanding your brand awareness. Draw up a budget, but do not skimp and save on brand building expenses. This is the process that could make or break your business.
FAQ
What is brand building?
Brand building revolves around creating a reputation for your business that ensures you continually delight and attract consumers, whether new or returning. Jeff Bezos, founder of Amazon, probably said it best when he described a brand as "what people say about your business when you are not in the room."
What is brand building in marketing?
In marketing terms, building a brand means ensuring that consumers can recognise your business through a visual shorthand. A logo, for example, or an advertising slogan. If somebody mentions Nike, thoughts immediately go to the 'swoosh' logo and "just do it" catchphrase. That is due to solid marketing brand building.
Why is brand building important?
Brand building is critical as it's how you establish a reputation among your consumer base. Building a brand means consumers feel comfortable purchasing your business as they know what you stand for. Your business is just a nameless, faceless entity asking for money without brand building.
How valuable is building a brand?
Building a brand is priceless. If you take the time to build and establish a brand, your business will enjoy a long and fruitful relationship with consumers that lasts for generations. This will protect your business from the quirks and volatility of the local and global economy. 
What are brand building activities?
Anything that enhances the reputation and recognition of your business should be considered a brand building activity. Brand building begins with identifying an opportunity and assessing your consumer base and competitors before identifying your brand persona, designing a logo, and marketing your business to consumers. 
What does building a strong personal brand mean?
Building a strong personal brand means gaining such recognition that your business is interchangeable with your niche. Google is an excellent example of this. In the 21st Century, most people will say, "have you Googled that?" rather than, "have you looked that up online?"