Branding is an oft-misunderstood combination of art and science. Any business that hopes to succeed will need to master its brand identity, ensuring that consumers can identify a logo, colour scheme and aesthetic with a particular product or service.
Compare prices for graphic design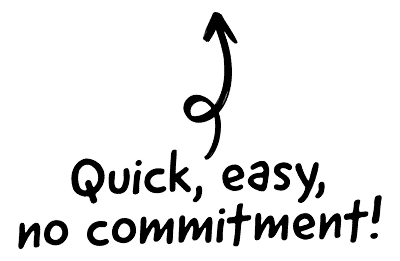 The skills of a brand designer can prove indispensable to achieving this. But what exactly is a brand designer? What does a brand designer do? And how do you know whether the brand designer you're thinking of hiring is actually any good? Read our comprehensive introduction to brand designers to find out.
What is a brand?
In layperson's terms, a brand is the identity of a product, service, or manufacturer. If your business is to be successful, you'll need to build a reliable brand that immediately impacts your target audience.
This may still sound a little abstract, so let's review the five most valuable brands in the world today – and what we think of when we see their logo or hear their name.
| | |
| --- | --- |
| Apple | high-end, cutting-edge consumer electronics |
| Google | tech expertise and the answer to any question – so omnipresent a brand that the name has become a verb |
| Microsoft | reliable electronics, especially in the workplace |
| Amazon | the world's biggest shopping warehouse |
| Facebook | the easiest way to connect with people throughout the world |
Brand design examples
Just bubbling under this list are other super-brands, such as Disney, Coca Cola, and McDonalds. This is not even mentioning other major brands, like Nike, Mercedes-Benz and Tesco, that surround us each day.
The fact is, even the most cynical are not immune to the power of branding. When we recognise a business name that we trust, we instinctively feel compelled to hand over our money and custom. If your business is to reach its full potential, you need to inspire similar loyalty and confidence.
Is a brand just a logo?
If you look over that impressive list of brands again, you'll notice that they all have something in common. Each brand has a very distinctive logo. There is no denying that designing a logo is a pivotal part of creating a brand, as is refining it. Apple, the biggest brand in the world, has undergone countless reinventions of its logo over the years.
Never make the mistake of assuming that a logo is all you need to create a successful brand, though. A logo will capture the imagination and eventually act as a visual shorthand way for consumers to recognise your business. A striking logo will gain attention for your company; a superior brand identity will retain it.
Ensuring that a brand stands up to scrutiny is not easy. It takes effort, time, and often the assistance of a professional. To help your brand stand up against the competition, consider enlisting the services of a brand designer.
What is a brand designer?
Let's keep this as simple as possible. We have explained that a brand is your businesses identity – your method of being recognised by the public for the service you provide. Well, no brand was ever successful by accident.
Every business needs a brand designer to pull together ideas and create a consistent, evergreen strategy that ensures it stands up to scrutiny and achieves its aims. From the logo to the letterhead, via your core colour scheme, a brand designer is a master of branding psychology.
What's the difference between a brand designer and a graphic designer?
You may be rolling your eyes at this point. If you already hire and pay for a graphic designer, why should you now need to pay for another employee or contractor? The truth is, while there is a degree of crossover between the two roles, there are core variations.
Perhaps the best way to describe the fundamental difference is that brand designers are thinkers, while graphic designers are doers. This is by no means disparaging either role!
Brand designer vs. graphic designer
A brand designer will start from scratch and come up with a visual identity for a business or a product, and this includes the logo design and guidelines for producing further visual material.

A graphic designer will take the brand identity and interpret this to create further design and marketing collateral such as documents, adverts, social media graphics, etc.
A brand designer rarely gets involved in the nuts and bolts of creating marketing materials, web page layouts, and other design needs. They will come up with concepts, then pass them to the graphic designer. Such an approach plays into the strengths of both roles.
Graphic designers will usually be more than happy to come up with creative images, such as a logo or mascot, but lack experience in the bigger picture of marketing and branding a business. Brand designers are the opposite. They'll know how to appeal to an audience but may not have the technical skill to bring these ideas to glorious life. As a result, the two designers work best in tandem.
Why would your business need a brand designer?
You may still be cynical about whether your business needs the services of a brand designer after reading the above. Why bring in somebody else to handle your branding? Who could possibly know your business better than you? Surely you covered all of this when devising your design management strategy?
A brand designer is critical for the following reasons:
An identity forged by an experienced brand designer will provide a far better first impression than anything a non-professional could create
Brand designers will ensure that your entire presence – online and off – retains consistency
You'll benefit from new, unique ideas that help your business stand apart from the competition
Although there is an initial spend involved, hiring a brand designer will eventually save you money. You will not need to regularly refresh and reinvent your brand identity, confusing your target audience
Business cases for hiring a brand designer
Overall, if a job is worth doing it's worth doing well – and branding is very much worth doing. Brand design is not an area to pinch pennies or attempt a DIY approach. If money is tight, cut your cloth elsewhere and redirect your spending towards branding.
What skills should a good brand designer have?
The most important skills that any brand designer needs are visual flair, a broad imagination, and understanding your business model and target audience. There are more considerations than mere talent, though.
A brand designer also needs:
Work experience, and ideally an education background, in design
Willingness to collaborate with you, not insist on pushing ideas upon you
Advanced online design skills – so much branding is online now that your designer must be web-savvy
A mind for marketing
A work ethic that dictates the brand designer will not stop tweaking and perfecting until you're all delighted
We cannot stress enough how critical brand design is to any business. It's better to wait for the right designer than to bring in a second choice that you're not convinced will work out. Brand design is too expensive and important to settle for second best.
How to hire a brand designer
Are you now convinced that you need a brand designer? Follow these steps to find the perfect hire.
How to hire a brand designer
Consider what your brand is

Your first step should be taken in-house before you start looking for a brand designer. Ask yourself a simple question as a team. What do you believe your brand to be? What are your core values, goals and needs? Do not panic if you cannot answer this with confidence. A brand designer will likely be able to dig into this for you. However, you'll create a much more compelling brief, and have a greater chance of a fruitful relationship, if you can meet the designer halfway.

Research potential brand designers

Brand designers are all over the internet, though experience and quality vary wildly. Look into your potential designer and create a shortlist of candidates that appear to match your budget, mentality and industry. Ask to see portfolios and set up a meeting with those that catch your eye.

Interview and review potential brand designers

Never hire a brand designer blind – you must always meet and discuss your needs with a potential hire. Ensure the chemistry is right and ask probing questions that cement the credentials of the individual or agency. You can tell a lot about somebody by how they respond in 'real time', without the opportunity to consult others for an intelligent answer.

Devise a strategy and set targets

A successful relationship with a brand designer will be a partnership. Work with your designer to draw up a strategy that you both consider beneficial and reasonable. Set realistic targets for what you are hoping to achieve through branding design, too. Use the SMART model to ensure that your expectations are fair and practical.

Regularly review targets

The whole point of setting targets is to ensure they are met. If this is not the case, consider why. Is this something that you are doing wrong as a business owner? Or is it a case of flawed brand design? If the latter, discuss the issue with your designer – and consider parting company. 
Questions to ask a brand designer
Having established that a brand designer can be indispensable for your business, you need to make the right hire. When interviewing and investigating potential designers, ask the following questions:
How did the individual or agency enter the world of brand design? Do they have any educational qualifications?
What experience does the designer hold, especially any that is prevalent in your industry?
Does the designer have a portfolio that you can review? Do you recognise any of the brands the designer has worked with?
How would the designer tackle your brand identity, and do their ideas marry with your own?
Can the designer show how they will keep up with ever-changing trends and demands?
How much does the designer charge for their services, and what will you receive for your financial outlay?
Based on these answers, and the all-important personal chemistry between your team and the designer in question, you'll know when to pull the trigger on a hire.
How much does a brand designer cost?
If you feel that your business would benefit from the services of a brand designer, you'll need to pay for their services. While brand design could be considered part of your marketing budget, it's advisable to keep a separate pot of money for this task.
If you bring in a full-time brand designer to work for your company on salary, the expected remuneration varies based on experience.
Graduate brand designers often have their salaries capped at £20k, but will bring very little – if any – practical workplace experience in brand design
Middleweight brand designers with a year or two of experience under their belt will likely seek between £25-35,000 PA
Experienced brand designers will obviously be costlier. While you could get away with offering £35,000, you're likely to need to double this
Not all business models require a permanent brand designer on the staff team, though. You may wish to bring in a contractor – whether a freelancer or an agency – to work on your brand design. The costs incurred here will vary based on who you approach and the scope of the work required. As a guideline:
| Type of brand designer | Freelance brand designer costs £ | Branding agency costs £ |
| --- | --- | --- |
| Lower end, inexperienced | Around £100 per day | Around £3,000 total |
| Standard, experienced | Around £150 – 300 per day | Around £5 – 6,000 total |
| Top-end, very experienced | Over £500 per day | Over £10,000 total |
Brand designer costs
These numbers are just a very broad idea, but they should give you a clue of what you'll be looking at spending. Before firmly deciding that a freelancer is the way forward based on cost, though, read on.
Freelance brand designer vs branding agency – what are the pros and cons?
Bringing a third party into your business is never without risk, regardless of whether they are freelancers or agencies. This is why you must take the time to find the right collaborator. All the same, you can minimise the potential for issues by choosing the best model of branding designer.
The first choice you'll need to make is hiring a freelancer or enlisting the services of an agency. There are pros and cons to both approaches. Take a look at the table below for a summary of these:
| Freelance brand designer | Branding agency |
| --- | --- |
| Usually cheaper than agencies, especially when hiring from overseas | Have overheads that dictate any quotes will be higher than those of a freelancer |
| Will typically be a one-person operation, with all the risks that entails | Will provide your business with an entire team of designers |
| May ask you to pay for software, or will potentially be limited by what tools they have available | Will usually have subscriptions to all the latest and greatest software – though this, again, is reflected in the price |
| May be happy to work different hours to suit your schedule if necessary | Have a duty of care to employees, so will typically aim to stick to office hours |
| Unlikely to be protected in the event of a legal issue – keep this in mind | Will usually be fully insured against any kind of mishaps or difficulties |
| May disappear upon completion of a task, moving on to the next client | Often offer aftercare and keep a relationship between parties alive |
Freelance brand designer vs. branding agency
Review these core differences between the two approaches and decide what is best for your business. Just don't rush the decision.
How to become a brand designer?
Reading this guide may have inspired you to become a brand designer yourself, as it seems like an exciting career path. Alternatively, you may wish to hire an in-house brand designer and find yourself curious about the career path.
The educational path to becoming a brand designer usually involves a degree in graphic design, brand design or visual communication. This will provide the base knowledge required to excel in the role. What matters most, however, is a creative mind and work experience.
Aspiring brand designers often need to perform numerous internships, which may be unpaid, before truly building a career. The role of a brand design requires experience and tangible evidence of performance to impress clients.
The salary and earning potential for a brand designer is potentially limitless. It all depends on the designer's experience, the quality of their work, and the relationships built throughout a career. A senior brand designer on salary with a company will typically demand over £60,000 PA, though.
If you're keen to speak to Creative.onl about how we can help with your brand design, please feel free to get in touch. Our team would be delighted to discuss your needs and provide a free, no-obligation quote for our services. We're looking forward to hearing from you!