For every business, a reliable phone system is essential, especially one that can scale with your business. Choosing the right system at the right price point isn't hard with this complete guide to small business phone systems.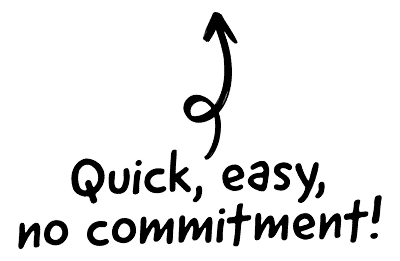 Six in ten customers still prefer to call a small business, and so opting for a phone system that can cope with the demands placed on it becomes a critical decision. Besides being the preferred method of contact for a large chunk of customers, there are other benefits to a telephone system too:
Customer service – excellent customer service contributes not only to building your reputation but in closing sales too.
Embracing HD technology – video calls were gaining prominence before the recent global pandemic, but the need to work from home and remotely has meant that videos calls will become a mainstay of the business world in future. Invest in the right piece of telephonic technology now, and the sky is the limit.
More conference calls, more easily – the phone system is not just for customers service and sales, but for running your business too. With a reliable phone network and tech at your fingertips, conference calls can be made frequently and easily.
Getting stuff done – sometimes, the best way to get things done is to pick up the phone and make a call. With a telephone system that suits your needs, you can do just that complete with headsets with Bluetooth function, for example.
The phone system options for technology
As a business, you have a choice of two technologies, both of which are designed to achieve the same aim – to make and receive phone calls.

The CRM platform to grow your business
Great for entrepreneurs
Powerful data analytics
Manage sales and data

Seamlessly connect data, teams, and customers
Cutting-edge marketing
Ideal for teams or solo use
Measure sales conversions

Powerful web builder and advanced business tools
Great for startups
Powerful web page builder
E-commerce available

Supercharged content planning
Great for marketing
Better than lists or sheets
Manage social media

Create a new website in 10 minutes. Easy.
Launch your website fast
Powerful data intuitive
No coding skills needed
Traditionally, the only option open to a small business was to have a landline installed into the building, investing in an internal switchboard system to transfer calls. But the advent of the internet, along with the increasing quality of connections, means that internet calls are giving the traditional phone systems a run for their money.
What does VoIP stand for?
VoIP – Voice over Internet Protocol – is a phone service over the internet. In other words, instead of installing a physical landline to business premises, the internet connection is used.
What does PBX stand for?
PBX – Private Branch Exchange – is the internal system used within a small business. Calls can be made from one phone to another within the system, as well as receiving and making calls outside of the organisation.
You can use a PBX system with both landline and VoIP systems.
Which is better – landline or VoIP?
There is no denying that the reliability of a VoIP call relies on the quality of internet connection. Even though the UK is covered well, some areas of the UK suffer from slow broadband (or none at all).
A landline presents or some people think, a more reliable connection. Providing all the services that you would expect and want, such as dialling emergency numbers, it makes sense for some small business users to opt for a traditional landline. VoIP services and reliability are continually improving and so for some businesses, using both landline and VoIP service is an option.
Business phone providers
There are numerous business phone providers from which to choose. Choosing the right provider is a major decision. The three providers examined here are the most well-known with excellent services at great prices.
When choosing a provider, you need to be clear about what you want your phone system to do:
Features – what features do you need the phone system to have now and in the future? Not all providers provide systems with specialist features and so being clear on what you need your phone system to achieve is essential.
Support – what feedback do providers get when it comes to sorting out issues? What you don't want is to have to wait weeks for an engineer to call and fix a problem with the phone lines.
Additional services – it might not just be a simple case of installing a landline. You may need sophisticated handsets or create a system of handsets and systems across your organisation. Is the provider up for the challenge to create a system that your small business needs?
Compatibility – you may need other features and add-ons to your phone system, just how compatible will it be?
Scalable – as you grow, will the provider be able to offer affordable, scalable solutions?
Budget – and finally, the funds you have available may dictate who provides your system. Every provider has different price points:
| Provider | Pros | Price range |
| --- | --- | --- |
| BT | ✓ A well-known household name in the UK | From £60 |
| Cisco | ✓ A global brand | From £70 up to £300 + |
| Gradwell | ✓ Has a great range of hardware and products | From £40 to £200 + |
Providers of small business phone systems
BT
British Telecom – known by its initial BT – was the main phone carrier in the UK for many years. It has many rivals in the modern-day market, and although it could once be criticised for not being responsive and assertive in its marketplace when it comes to reliability of service and products, it is top of the list.
It has dedicated offering for new and small businesses, although some businesses prefer a company that specialises in business phone lines.
Cisco
And established provider in the telecoms industry, Cisco has built an enviable reputation for providing a range of excellent product and services, including security and networking. It also provides IP (Internet Protocol) phones.
Gradwell
An award-winning provider, Gradwell us very much on a par with Cisco in the high tech phone solutions it provides. Offering a variety of phones and features, this provider also offers scalable solutions at a slightly cheaper price point than Cisco.
Provider
Great for…
BT
✓ New and small business phone solutions

✓ Does not specialise in just business phone lines but a range of services for the domestic and business market

✓ On-site visits

✓ Being a well-known phone and phone line provider in the UK
Cisco
✓ Being a well-known telecoms provider across the globe

✓ Various products and services, with the phone available through Cisco partners

✓ Scalable solutions

✓ High tech phone solutions
Gradwell
✓ An award-winning company

✓ Great hardware and products on offer

✓ Fantastic customer support but only available weekdays during business working hours
6 of the best small business phone systems
The range of phones from various providers is worth taking a closer look at. BT have their own hardware, as do the other providers on the list and sometimes through 'certified' partners. Don't forget, VoIP business systems are also worth taking a look at. These are just six of the phones available from various providers. Add to these the possibility of landline installation and a PBX system, and you have a range of solutions that are within budget.
A BT landline on the value package costs £20.90 a month, plus VAT and landline installation costs With the line installed, you'll just need to choose the telephone hardware and install a network system if you need this.
The alternative is to opt for a cloud-based system. This means investing in telephones and equipment from the provider, paying a monthly fee per user and then using the internet to make and receive calls.
Name
Details
Pros
Cons
Price range
8×8 X Series
The X series is an all-in-one business phone system designed exclusively for small businesses. With great HD audio, this cloud-based VoIP is ideal for remote businesses and employees.
✓ Advanced plans for calls outside of the UK

✓ 30-day free trial

✓ A low starting price
✗ The advanced package is one of the most expensive.
£8 – £169 per user, per month
Ring Central
Widely regarded as a leading cloud-based VoIP provider, RingCentral also offers flexible and cost-effective phone system solutions.
✓ 24/7 customer support

✓ Integrates with a range of business software

✓ Great starting price

✓ Works with a variety of apps and includes voicemail and other features.
✗ Caps minutes whereas other providers offer unlimited minutes
£7.99 – £29.99 per user, per month
4Com HiHi
The large touchscreen is also a detachable tablet and is a phone that is described as the 'intuitive'. It certainly offers plenty of scope.
✓ Looks great with a full-colour tablet that makes for ease of use

✓ Easy to report a fault with a 24/7 support lines

✓ Includes all the usual features, including call recording
✗ Pricing is not very transparent, so you'll need to contact the company directly.
Bespoke
Network Telecom NT Cloud Pro
Similar looking to the HiHi phone system, this piece of kit has been designed with the small business in mine. It has effortless switching between devices which, in the COVID-19 era, is more than a useful feature with employees working from home and different locations.
✓ Ideal for flexible and remote working

✓ Scalable, an ideal choice for a growing business

✓ Touchscreen handset

✓ Free trial
✗ Pricing is not transparent, so you'll need to request a quote
Bespoke
BT One Phone
Choosing one of BT's phone systems is difficult as they offer such a great range. With many options for small businesses, including VoIP and on-premises PBX. BT One Phone uses SIM cards and mobile phone apps, meaning you'll never miss a call, no matter where you are.
✓ Ideal for working from home or on-the-go

✓ No need to purchase handsets although there is a range on offer

✓ Great products from a trusted name
✗ More expensive than other systems
Bespoke but monthly average is around £35
Cisco VoIP Phone SPA504G
Ideal for small businesses, this phone and package allow four phone lines. If you run a small business from home, this could act as both a domestic and business phone line.
✓ Great for home offices as well as small businesses with premises

✓ Powered over Ethernet (PoE) so no additional power needed

✓ Multiple connection options including IP PBX
✗ Maybe an expense too far for a very new business
From £70 per month
In summary
The most important factor in investing in a phone system is understanding what you want to do. Don't be swept away by a long list of features that look and sound great but you'll never use. If you need a basic system that allows you to make and receive calls from a business number, look for a system that provides that.
You also need to be aware of scalability. You may need a simple system now, but in the coming months, you may need to add more users to the system and have more sophisticated features such as call recording.
Landline phone systems may be the right solution, but VoIP cloud-based solutions are increasingly coming to the fore. With a reputation for affordability and reliability, a cloud-based phone system for your small business will place a range of features and benefits at your fingertips.
Business phone systems FAQ
How do I set up a phone system for a small business?
It can be relatively simple to set up a phone system for a small business. Firstly, you'll need to decide on whether to opt for a landline or a cloud-based system.

A business landline is probably one you are most familiar with. In essence, this is a 'physical' phone line installed into a building and was the only way for a business to have a phone number and system.

Cloud-based or VoIP systems offer the same features and reliability but via the Internet. Today, the connectivity is far more reliable than in the very early days of VoIP calls.

With an idea of the features you need and the monthly budget you can afford, you'll need to find a provider with the best phone system for your small business. 
What is a PBX phone system?
PBX stands for Private Branch Exchange. This is a private telephone network within your company or business. This means that users can communicate internally as well as using the system to make and receive outside calls. PBX can be used with a range of communication channels including VoIP, ISDN and analogue.
Can I connect my business phone to my mobile?
Yes, it is possible to connect your business phone to a mobile (and vice versa). You'll need to invest in a system that allows you to this. Many providers offer a range of products and services that will include this feature which makes answering your business phone wherever you are far easier. It also means you can make calls using your business phone number much easier too.