At one time, installing a business phone number was a case of calling BT, paying for a physical landline to be installed into a building and then, with a package in place for calls, plugging a handset into the jack point before starting to make and receive calls.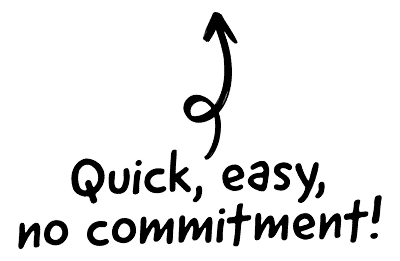 Today, with the advent of the Internet, businesses can now use cloud-based phone systems to make and receive calls. But what are the advantages and disadvantages of using VoIP for business? And is this something you should consider?
What is VoIP?
Voice over Internet Protocol – VoIP – is a means by which you can make a phone call. Most people have probably used at least one system to do so, especially in recent times where many people have worked from home. Zoom and Skype are two examples of VoIP, as are calls made using the WhatsApp platform.

The CRM platform to grow your business
Great for entrepreneurs
Powerful data analytics
Manage sales and data

Seamlessly connect data, teams, and customers
Cutting-edge marketing
Ideal for teams or solo use
Measure sales conversions

Powerful web builder and advanced business tools
Great for startups
Powerful web page builder
E-commerce available

Supercharged content planning
Great for marketing
Better than lists or sheets
Manage social media

Create a new website in 10 minutes. Easy.
Launch your website fast
Powerful data intuitive
No coding skills needed
In other words, you make a call without touching a keypad or traditional phone. One of the first VoIP calls was made in 1995, a solution to the high charges for making international calls, as well as circumnavigating the costs of making domestic calls too.
The internet may have been complex, even in its infancy, but in those early days, it wasn't yet sophisticated enough to support good quality internet calls. The connection would often drop out, for example, and when everything was 'up and running' audio quality could be poor.
After dial-up came broadband and people were able to stay connected over the internet for longer, at a reduced cost and with better audio and visual quality.
Will VoIP replace traditional telephony?
VoIP is now a clear alternative to traditional telephony for both the domestic and business user.

The take up of VoIP services has been increasing and not just in the UK. Ofcom, the telecommunications regulator in the UK, notes the increase of VoIP and mobile phones over landline calls. That said, many people in the UK still rely heavily on their landline.

For business customers, VoIP services offer an attractive solution to that of installing a landline.
How does VoIP work?
A VoIP system works for taking analogue voice signals and converting them into digital signals. It then sends these digital signals as data over broadband.
A VoIP system could be:
With a phone and VoIP adapter – using an adapter, you can make VoIP calls using a traditional phone line. These adapters plug into the phone socket or into the router that provides broadband into a property.
With a computer – using Skype is one example. Google Talk, Apple's FaceTime etc, are other examples of programs that you download and install on your PC to make calls. You can use VoIP to call landlines and mobile numbers, although this will cost. Calls between one Skype user and another are free.
With a smartphone – using certain apps, such as WhatsApp, you can make VoIP calls using your smartphone too.
The advantages and disadvantages of VoIP for business
The advantages of using VoIP for domestic and business calls are many and varied. You may be sceptical as to the quality and reliability of the system but with superfast broadband and fibre broadband being rolled out across the UK, the ability to make and receive quality and reliable VoIP calls will sone reach every corner of the UK. And whilst we tend to think of VoIP as being suitable for all businesses, there are some factors you'll need to bear in mind too.
✓ Pros of VoIP for business
✗ Cons of VoIP for business
✓ Lower costs

✓ Service mobility

✓ Versatile features

✓ Conference calls and new ways of working

✓ Efficient

✓ Reliable

✓ Simple but can grow to be complex and sophisticatedscalable
✗ Emergency calls

✗ Internet reliability

✗ Quality and delay
In terms of benefits, with business VoIP you'll enjoy:
Lower costs per call – if, as a business you make hundreds of calls in a day, moving over to VoIP could save significantly on phone call costs
Businesses that use VoIP are often given the ability to make domestic and international calls for free. Many business VoIP providers will offer unlimited minutes too although if you are just starting out, a smaller, less expensive monthly package fee may be more attractive in the shape of monthly capped minutes.
Even better is that there are few, if any, installation fees and charges. Because VoIP services are done digitally, all it takes is the press of a few buttons between yourself and the provider and you can be up and running, often within minutes if not hours, depending on the complexity of your system.
Service mobility – in 2020, we've seen the need for work premises to become more mobile. NO matter where you work from or for what reason, your business VoIP service is fully mobile.
When you take up VoIP services with a provider, your business will be assigned a business phone number via a virtual 'landline'. This operates in the same way as a traditional phone line and is the main carrier channel for bringing in calls to your business. The VoIP system that is layered over the top and that means you have full flexibility as to where you answer and make calls using your business number.
Versatile features – a business VoIP system can come laden with useful features that make your phone system work smarter for your business.
When you ring a company, and they place you on hold, there is usually a message and/or music playing. This is a feature you could have with your VoIP system. When calls are forwarded to another number, you can take advantage of this too, along with call diverting, call waiting and so on. You may even want missed calls to go to voicemail and then be transcribed into your inbox… the features of business VoIP packages are almost endless. One provider describes its packages as offering up to 70 different features!
What this effectively means is that you can create a system that works hard and smart for your business, reducing time in sorting through missed calls and so on.
Conference calls – talking with your team just got easier with VoIP calls (and simpler too).
We've all had to work differently in 2020. Zoom meetings and conference calls became part of daily work life but there were times when it felt a bit complicated with codes and passwords. With business VoIP systems, making conference calls is a lot simpler. You just dial in and that's it.
Efficient – with VoIP it may be possible to eliminate time wasted on missed calls, a move that large global corporations are showing the way.
These days, businesses can operate from virtually anywhere in the world – from busy offices in New York skyscrapers to the kitchen table at home in the English countryside. With VoIP, as a small business, you can harness the power of non-geographic numbers, meaning you benefit from this 'global' and 'big business' feel. But VoIP does more than that. Companies like Coca Cola have ditched voicemail simply because it takes up too much time chasing all those messages. Their phone system is always live, with phone numbers diverted to different extension numbers so calls are always answered. This might not be the right solution for you, but it showcases the efficiency that could come with a business VoIP system.
Reliable – even if the internet does go down, with the right call forwarding in place, you'll still be able to access your phone system.
The internet does drop occasionally, as too do online companies and providers. VoIP providers have a range of systems in place that means their uptime hoovers around 99.9% meaning issues are rare. And if the worst does happen, with call forwarding in place, your laptop can answer the calls even if your phone can't.
As simple or as complex as it needs to be – a business VoIP system can become an exchange within your business too, offering yet more versatility and sophistication.
Larger businesses use VoIP service as do small business, and that in itself shows just how complex and sophisticated the system can become. And because costs are low, a small business can access the features that up until now, would have been out of financial reach.
Scalable – as your business grows so too can your VoIP phone system (just as it can scale back as well)
As your team grows, so too can your system. You can scale it for events or marketing campaigns too, such as the flexibility of VoIP services provides by some top providers.
And the cons of VoIP for business…?
In fairness, VoIP call providers are working hard to resolve the most common issues and gripes with this system of making and receiving calls:
Emergency calls – read the small print and you'll see that VoIP providers will not guarantee emergency calls can be made using VoIP phones or calls. This is because VoIP depends on internet connectivity, location and power. That said, this is an issue that is being resolved. You can call 999 from your VoIP phone but your location may not be instantly obvious. Bear this in mind if using these services remotely or away from base.
Internet and power supply – there can be quality issues with VoIP calls such as choppy audio but they can be resolved. However, there is no getting away from the fact that a continuous power supply and connectivity to the Internet is needed for VoIP. Providers do plan for this and can advise you accordingly should this happen. It's rare but not uncommon so it pays to be prepared. That said, phone lines can be torn down by high winds and bad weather, nothing is infallible.
Quality and delay – also known as latency and jitter, when the internet connection is not as good as it should be, it can cause the quality of VoIP calls to be less than stellar. Again, VoIP service providers have a range of solutions to common problems.
What are the alternatives to VoIP?
You could install a physical landline(s) to your business and use a cloud or on-site exchange to get the best from your phone line. But many telecommunications experts believe that VoIP is the solution businesses need.
In summary
VoIP technology is constantly improving. For businesses, it is certainly an attractive proposition and one that many companies and organisations have already invested in. It certainly has the capacity to provide small businesses with the means to develop a smart system for their business that allows them to cement their place in their marketplace. And with many experts predicting the demise of the traditional phone line in the coming years, now is the time for any business to consider VoIP.
Business VoIP FAQ
Is VoIP reliable enough for business?
Yes, VoIP is reliable for business, especially from an established provider. With a secure and reliable broadband connection, businesses can rely on VoIP for making and receiving calls.
Is VoIP call quality good enough for business?
Call quality via VoIP has increased beyond measure from the very first days of these kinds of calls in the mid-1990s. Today, you wouldn't know the difference between a landline call and one made using VoIP services. The sound quality of VoIP calls can be improved with the right equipment too. 
What features are commonly included in business VoIP?
The range of features on offer depends on the provider, as does the cost. Call forwarding, call diverting, caller ID, automated assistant, call screening, call flip and voicemail are just some of the features on offer from providers. The list is by no means complete. 
What is the minimum broadband speed required for stable VoIP?
To achieve a voice call with great quality, internet speed of between 90 to 100 kbps (kilobits per second is required). This also refers to the bandwidth of broadband, this refers to the amount of data that can be transmitted within a certain period of time. If you need help with this, your VoIP provider will help and advise accordingly.