Handling calls from your customers and making outbound calls to sales perspectives can be incredibly time-consuming. However, this is a critical part of your business. After all, it is imperative to maintain excellent customer relations and to expand your business reach.
Compare prices for call centre & telemarketing solutions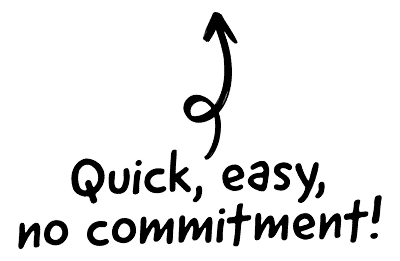 There is, however, another option that will make sure you don't fall foul of missing customer's calls. A lot of businesses are turning to call centre outsourcing these days, and it makes a lot of sense. Below, we will reveal more about what to expect from call centre outsourcing, the benefits of doing down this route, and the top 10 call centre companies from around the world today.
What is call centre outsourcing?
Call centre outsourcing involves using the services of another business that will manage all of your customer communications that exist outside of your core business. They tend to handle inbound queries, as well as proactively and reactively deal with outbound calls where needed. Whether it is offering technical support or drumming up new sales, call centre companies can help your business to thrive and maintain great customer relationships.

The CRM platform to grow your business
Great for entrepreneurs
Powerful data analytics
Manage sales and data

Seamlessly connect data, teams, and customers
Cutting-edge marketing
Ideal for teams or solo use
Measure sales conversions

Powerful web builder and advanced business tools
Great for startups
Powerful web page builder
E-commerce available

Supercharged content planning
Great for marketing
Better than lists or sheets
Manage social media

Create a new website in 10 minutes. Easy.
Launch your website fast
Powerful data intuitive
No coding skills needed
Benefits of outsourcing customer service to a call centre
There are a lot of different benefits you can expect to reap by investing in call centre outsourcing. With that being said, let's take a look at some of them in further detail:
Provide 24/7 support for your customers – By making the most of an outsourced call centre solution, you will be able to provide support to your customers around the clock. This is something that more and more consumers are expecting today because of the digital world we live in. They want quick answers, and they don't want to wait.
Focus on the core of your business – Running your own call centre can be incredibly time-consuming, taking you away from the core of your business. Instead, by getting a third-party expert to handle your calls, you will be able to focus on what you do best, i.e., what truly makes your business money.
Access the latest technology – Next, you will be able to access all of the latest technology as well. Call centre solutions have advanced considerably over the years. They now come with crisp, pristine audio, as well as advanced analytic capabilities.
Reduce your expenses – It can cost an awful lot of money to handle business calls yourself. Not only do you have to pay for all of the software and hardware that is needed but you also have ongoing labour costs too.
Enhance customer satisfaction – Finally, by providing continual and dedicated support from a team of experts, you can be sure that your customers will be satisfied with the service you offer. This will only help to improve your brand image and to create loyalty amongst your customers as well.
What types of services and features are available?
Now that you know about the different benefits you can expect from an outsourced call centre, let's reveal more about some of the features and services that often come with this:
Voicemail to text or email – Some call centre systems enable voicemail messages to be translated into text, which can be forwarded as an email or a message. If the caller makes a request, this can then be sent to the suitable representative straight away, even if they are busy doing something else. This enables quicker conflict resolution and improved customer service for your company.
Hold music – Call centre systems enable agents to play music when a consumer is on hold. While this may appear a trivial matter, hold music can be significant in terms of keeping the consumer on the line while a request is being carried out. If there is pure silence, it can be awkward, and the customer may feel like there is no one on the other line anymore.
Technical support – Another service offered by call centres is technical support. Of course, you need to find out about the degree of technical support that the company you outsource to is going to be able to offer.
Speech analytics – Next, we have speech analytics, which is an advanced system that can assess the voices of customers and their interactions to figure out whether or not specific criteria is met, for example, whether the person is genuinely interested in purchasing a product or not.
Predictive dialer – If the call centre is going to make a large number of outbound calls, a predictive dialer provides the ability to simultaneously call a list of phone numbers. Whenever someone picks up, an operator will be connected. This allows for maximum efficiency.
Performance evaluation – By assessing how the operator performs, gaps in training can be determined and improvements can be made in areas whereby it is needed the most. When this sort of evaluation is offered by the call centre in question, reports can be created, as well as graphs and other forms of useful data.
Live call coaching – This gives a third person the ability to interact with an operator without the caller being able to hear this, which assists with mentoring and training.
Interactive voice response (IVR) – IVR makes the most of voice-recognition software to enable callers to route themselves to certain departments. IVRs can differ in terms of their sophistication, from very basic systems to more advanced. At the highest end, IVR empowers customers to serve themselves, ensuring the workload on human operators is reduced.
Workstation recording – This is an important feature that essentially involves a video being provided of what is happening on the operator's screen. This can then be used for training and to make improvements.
Computer telephony integration (CTI) – CTI systems involve using the PC desktop as a telephone system. Basically, you can turn a desktop computer into a telephony package that will provide and offer all functions relating to making calls.
Contact management – Such systems give you the ability to tag and store different calls with relevant details attached to the call file. This ensures that your customers are managed as effectively as possible.
Three-way calling and call transfer – It is essential to be able to transfer callers to different departments. This is a necessity for call centre solutions today.
Call recording – Next, call recording gives operators and supervisors the ability to record and store phone calls as audio files on the server. This is beneficial for monitoring and training purposes.
Call centre analytics and monitoring – This is a critical feature when choosing a call centre today. It is imperative to scrutinize costs, call durations, and other beneficial metrics, which can help in terms of making informed decisions on various issues, such as employee training needs and staff performance.
Automatic call distribution (ACD) – Last but not least, ACD is also a must for a call centre today. This is a system that will route callers automatically to the relevant people, ensuring that resources and time are not wasted.
How much does call centre outsourcing cost?
Of course, there are many different providers, and so it is impossible to provide 100 per cent accurate costing, but we will give you a better understanding of the sort of rates you are going to be looking at.
The cost of outsourcing call centre services around the world
| Location | Per hour cost |
| --- | --- |
| India | £3 – £7 |
| South-East Asia | £5 – £12 |
| South America | £5 – £15 |
| Africa/Middle East | £10 – £15 |
| Eastern Europe | £10 – £20 |
| Western Europe | £15 – £35 |
| North America | £15 – £30 |
The cost of outsourcing call centre services around the world
Top 10 best call centre outsourcing companies reviewed and compared
There are many different call centre companies all around the world providing their services, so let's take a look at 10 of the best in further detail:
How to manage the day-to-day operations between your business and your call centre provider – how does it work?
When working with a call centre provider, you need to make sure that the relationship goes smoothly. It is important to have a structured way of managing operations. Different providers have different ways of working, so this is something you will need to consider when looking for the best provider for you. For example, you could opt to have a fully hands-off approach, with reports sent to you on a periodic basis. Alternatively, some business owners like to have a semi-outsourced call centre, meaning they keep some elements in-house. It all depends on your specific requirements and the service provider you decide to work with.