More and more businesses are outsourcing to call centres around the world today. Even prior to the COVID pandemic, statistics showed that 75% of those contacting businesses expect a response within just 5 minutes. Many businesses just don't have the manpower and staff to cope with this.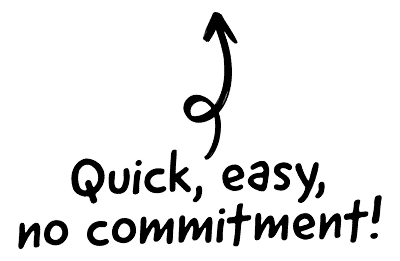 However, you may be wondering whether or not using a call centre service is the right solution for your business and what you will actually get in return for your money. With that in mind, read on to discover everything you need to know about how to hire a call centre for your business.
What are call centre services and how can they support your business?
A customer service call centre will make outgoing customer calls and they will answer incoming calls from both customers and potential customers. They act as a frontline for your business, often representing the first point of contact a consumer will have with your brand. 

The CRM platform to grow your business
Great for entrepreneurs
Powerful data analytics
Manage sales and data

Seamlessly connect data, teams, and customers
Cutting-edge marketing
Ideal for teams or solo use
Measure sales conversions

Powerful web builder and advanced business tools
Great for startups
Powerful web page builder
E-commerce available

Supercharged content planning
Great for marketing
Better than lists or sheets
Manage social media

Create a new website in 10 minutes. Easy.
Launch your website fast
Powerful data intuitive
No coding skills needed
By outsourcing this to a call centre company, they will handle all of this for you, helping you to generate leads, support your customers, and build loyal relationships.
Call centres can offer a wide range of services to support your business. Of course, these services will differ from provider to provider, yet you can generally expect the following:
An answering service
Inbound call support
Customer service
Technical support
Outbound support
Order taking
Inbound sales
Email and chat support
Is this the same as telemarketing services?
A lot of businesses today provide telemarketing services alongside call centre services. However, it is important to realize that they are not the same.
Call centres will handle all customer communications via telephone. This service is all about receiving calls and making outgoing calls, typically of a large volume.
Telemarketing, on the other hand, refers to a technique that is used to make a relationship with the consumer. It is about understanding the client's needs and catering to them in the best possible way so that they make a purchase. As the name indicates, it is much more about marketing, whereas call centres handle general queries and offer technical support.
Inbound & Outbound call centre services explained – features and types of service on offer
So, let's take a look at the differences between the two main types of call centres available today:
Outbound call centres
An outbound call centre involves making outgoing calls to shoppers and prospective customers. Sales teams will usually be in charge of outbound contact centres, cold calling possible consumers about their products. This can also involve making outbound calls to collect market research and survey shoppers.
Inbound call centres
An inbound call centre will receive incoming calls from your consumers. Support teams will typically monitor inbound call centres, as the calls will typically come from your current customer base, and they usually have questions or problems that they want to be answered.
Here are some of the different elements of call centre services:
Order processing and payments – Online ordering is incredibly popular nowadays, yet there are still a lot of shoppers who would rather make their payments via telephone. Inbound call agents can help consumers to complete purchases via telephone. Furthermore, shoppers may get in touch with a business to ask queries about their billing or to resolve online payment issues.
Telemarketing – Telemarketing has grown considerably over the past five years. They can help to pitch your products and build brand awareness.
Technical support – For issues that involve advanced technical support, agents can utilize a help desk tool so that customers can be routed to the specialists they required through a ticketing system.
Lead generation – Outbound call centre agents can help sales personnel to generate and qualify leads with the assistance of lead management software. Cold outreach is used for the purpose of spotting opportunities and collating information via telephone, which can help in terms of determining what sort of leads should be considered qualified.
Product support – Inbound call centre agents can assist customers in solving a wide range of issues, including responding to complaints, updating account information, and changing passwords. A lot of inbound call centre agents will provide answers to these queries via live chat.
Market research – Market research is carried out so that consumer agents can get a better understanding of their consumers and the competition. For instance, market researchers could carry out phone surveys to figure out the top pain points of the target audience. They may also try to determine what products they are using at present as their solution and what they wish this product did better.
Telesales – While telemarketers have the role of engaging with possible consumers in any manner possible, telesales is focused fully on closing deals via the telephone. This is sometimes referred to as inside sales.
Renewal and upgrade enquiries – You may receive calls from consumers who want to change the plan they are currently on if you offer a subscription service.
Call centre services for small businesses – what factors to consider when choosing a call centre partner
Now that you know all about the different services that you can make the most of, let's take a look at how to narrow down your search effectively. What are some of the factors you need to keep in mind when looking for a call centre partner for your company?
Global reach – Firstly, you need to consider where the call centre is based and whether they will be able to handle calls from around the world and in different languages. Of course, this all depends on your business and your consumer reach.
Security – One of the most important elements you need to consider is what sort of methods the company uses in order to secure your business' personal data. The last thing you want is to be in the middle of a big data breach.
Cost – Needless to say, it makes sense to figure out how much you can afford to spend on a call centre so that you can find a business that matches your cost constraints.
Technology – Next, what sort of technology does the company use? You want to be sure that they use cutting-edge technology that will offer advanced analytics.
Reputation – Take the time to read reviews and feedback that has been left by people who have used the services of the company in question before. This is a great way to determine whether or not the call centre is going to be worth your time and money.
Experience – Of course, you will want to find a call centre that has plenty of experience. You want to know that they are able to handle any calls that come their way. It is also beneficial to look for a company that has experience with companies operating in the same industry as you.
Size – Lastly, the size of your company is going to directly impact the size of the call centre you should select. If you have a large business, choosing a small call centre could end up dragging your business behind.
How much do call centre services cost?
As mentioned in the previous paragraph, you need to figure out how much money you have got available to spend on outsourcing call centre services. Before we look at the call centre outsourcing cost, it makes sense to first look at how much it would cost, on average, to handle an in-house team of customer service representatives, so you can see how outsourcing is considerably cheaper.
| Call centre feature | Approximate cost |
| --- | --- |
| Software and hardware | $3,600 |
| Office space | $48,000 |
| Hiring expenses | $20,645 |
| Customer service manager | $45,726 |
| Benefits and salaries | $141,284 |
Call centre costs
Now, let's take a look at the typical cost of outsourcing call centre services around the world. These figures are taken from 2020.
| Call centre location | Average cost per hour |
| --- | --- |
| India | $6 – $10 |
| Asia/Philippines | $6 – $10 |
| Latin America | $8 – $14 |
| Middle East/Africa | $8 – $18 |
| Australia | $15 – $20 |
| Eastern Europe | $35 – $55 |
| Western Europe | $12 – $25 |
| Canada/The U.S. | $40+ |
Cheapest call centre locations
What are the most affordable call centre services?
There are a lot of great companies that are offering affordable call centre services, so how do you decide on the best one for you? Let's take a look at some of the best companies out there at the moment:
What about overflow call centre services?
An overflow call centre is set up for the purpose of supporting organizations when call volume increases and agents end up feeling overwhelmed. Poor agent response can lower profitability, damage brand reputation, and hamper customer service.
Therefore, you may want to consider looking for a call centre company that also provides overflow services so that they can accommodate any peaks in demand or queries that you may have.
Call centre consulting services – what kind of advice is available?
Last but not least, another service that is available to you is call centre consulting services. Call centre consulting services are all about helping clients to develop their contact strategy, optimising the process and benchmarking expenses. This is a great way to make sure that your call centre is firing on all cylinders so you can provide the best customer service and optimize lead generation.