If you're a regular reader of the blogs found on Creative.onl, you'll notice that we discuss the importance of branding a great deal. We stand by this, retaining our belief that a branding strategy is vital to any successful business.
Compare prices for graphic design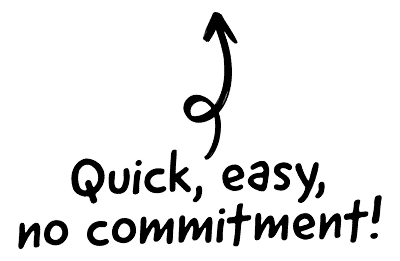 However, an operation that really wants to capture the hearts and minds of the public needs to master corporate branding alongside traditional approaches. But what exactly is corporate branding? How should it be implemented, and how much should it cost?
What is corporate branding?
Traditional branding ensures that consumers – whether existing loyal customers or aspiring buyers – are aware of the products and services provided by a business.
Corporate branding, on the other hand, places the business itself front and centre. In essence, corporate branding makes the company the star and the products or services an associated concern.
Why is corporate branding important?
Successful corporate branding is easier proposed than achieved. The fact is, modern consumers do not wish to buy from businesses. The very idea of a business, even an SME, brings the idea of sleazy sales tactics to mind in younger customers – fairly or otherwise.
What about corporate branding for Millennials and Generation Z?
Millennials and Generation Z want to understand who they are investing in. They want to purchase from a person, not a nameless, faceless entity. They want to ensure that buyer and seller share core values and ideas.

Such beliefs are ironic on many levels. Firstly, younger consumers are spending more and more time and money online – arguably the embodiment of depersonalising the experience of purchasing products and services.
What's more, a handful of corporate conglomerates control the vast majority of consumer goods sales, either directly or behind multiple layers of officious administration. This is made possible, despite the wishes of a target audience, through innovative corporate branding.
All businesses need corporate branding, from major international chains to small boutiques that operate from the local high street. This branding aims to set a visual identity, define the voice and tone of your brand, and share your core values. If you can reflect this with your corporate branding, you'll significantly enhance your chances of successful trading.
The reason for this is simple. If you can create a persona behind your brand, consumers will enjoy a superior user experience. Such experiences will, of course, lead to repeat business. We all have a favourite hair stylist, newsagent, restaurateur, or mechanic that we regularly visit as we enjoy their company of those affiliated as much as their skills.
The same rules apply when creating a corporate brand. To pull this off successfully, though, you'll need a well-defined corporate branding strategy.
What is a corporate branding strategy?
A corporate branding strategy is the steps that you'll take to create an image for your business. You must get this right, as a successful corporate branding strategy will be evergreen.
You should always start preparing a corporate branding strategy in-house with your existing team. You will know better than anybody else what your business stands for and how to ensure that consumers understand this.
Once you have established this, consider seeking external support. An expert in corporate branding, whether that's a freelancer or an agency, can aid you in bringing your ambitions to life. Feel free to contact Creative.onl to discuss our offering in this regard.
Corporate branding examples
let's dig a little deeper into some great examples of corporate branding to further your understanding.
| Company | Why it works |
| --- | --- |
| McDonald's | Children (and adults!) across the globe react with glee whenever they see the famous golden arches of this eatery. The logo in itself is iconic, as are the characters that the chain has created as mascots, the products sold, and the experience of dining at a McDonald's franchise, wherever you may be in the world |
| Nike | Much like McDonald's is instantly linked with fast food in the mind of consumers, Nike is the ultimate example of athletic sportswear. The swoosh logo and celebrity endorsements ensure that many customers shop for Nike products with confidence, regardless of price point |
| Apple | Walk past a brick-and-mortar Apple shop the day this electronic monolith releases a new gadget, and you'd think the high street was still flourishing. Apple has built a rabid and loyal audience through their consistent, minimalist designs and operating systems |
Corporate branding examples
In all of these examples, the brand is the star of the show. McDonald's, Nike and Apple have engendered enough goodwill among consumers that people will follow them into any new venture. This all begins with their branding. Their logos, colour schemes and communication are consistent. This is thanks to a carefully considered corporate branding policy that has reaped dividends.
What is good corporate branding?
As discussed, superior corporate branding will lead to consumers thinking of businesses over products. Imagine you are playing a game of word association. If somebody said, "burgers", the first thing you'd likely think of is "McDonald's.". If somebody asks you to pick up some running shoes, you'll picture a pair of trainers with the Nike swoosh. That's because these businesses have mastered their corporate branding.
How can an SME do the same, without the financial backing enjoyed by these business behemoths? By sticking to these three core principles.
| Brand characteristic | Why is it important? |
| --- | --- |
| Be original | We mentioned Apple as an example of successful corporate branding due to this manufacturer's passion for minimalism. In the early days of Apple, this flew in the face of perceived wisdom. In the 1980s, it was believed that bigger was better and more always equalled more. These days, everybody is keen to imitate the sleek, simple aesthetics of Apple products |
| Be honest | This originality must not come at the cost of your sincerity as a business, and what you stand for. As we mentioned previously, consumers are passionate about purchasing from brands that share their core values. Talking a good game in your branding but failing to follow through will leave your reputation in tatters |
| Take risks | Nobody ever achieved iconic status by playing things safe. You're going to need to be brave with your branding and take a few steps into the unknown. Not everything is going to work, and that's just fine. There is a reason why Apple is now the world's largest consumer goods brand, and their one-time main rivals IBM are locked into a more sedate corporate environment. Apple was prepared to push the boat out and risk falling on their faces. Your business will need to demonstrate the same courage |
Formula for strong corporate branding
How to create corporate branding
If you're looking to create a corporate brand, you need to consider six aspects. Let's look at each of them in turn.
How to create corporate branding
Establish the purpose of your brand

We cannot stress enough how important this is. Your corporate branding needs to make it clear who you are and what your business stands for. Cynical consumers will not willingly purchase goods and services if they think doing so will line the pockets of remorseless business leaders. Your branding needs to instil a sense of purpose and build trust.

Consider how you can stand apart from your competitor's branding

Everything we just discussed? Your competitors know it too. Their branding will carry this sense of purpose. Your responsibility will be to ensure that you fill in a particular and unique pain point, ensuring that you stand aside from your rivals in a similar business space.

Define how you will ensure consistency in all brand communications

One of the most critical elements of corporate branding is consistency. Never let any standards slip, ensuring that everything carrying your corporate branding looks, feels and sounds exactly the same.

Consider the emotions you wish to stir in your audience

Success in branding is all about emotion. Consumers will happily spend their money with your business if you make them feel something. What emotions you stir is down to you. Avoid passive-aggressive guilt trips, though – work to elevate your customers, not bring them down. 

Plan how you keep your branding current in a changing landscape

The worlds of branding, advertising and business are rarely static for long. You'll need to ensure that your corporate identity can be adjusted, tweaked and retained when the time comes for a refresh and new lick of paint.

Define how your team will maintain your brand identity

Corporate branding is about more than just a website and app. How your staffing team carry themselves can also reflect upon your brand. Discuss what your team is comfortable with, and how they can ensure that your consumers always feel a consistent and reliable approach from your representatives.
How much does corporate branding cost?
Corporate branding is a form of investment into the future of your business and should be treated as such. You could consider the expenses involved with corporate branding to be part of your marketing budget or a separate concern. You can spend as much or as little as you see fit but remember the fundamental rule – you'll get what you pay for.
Nike, for example, spends billions of dollars every year on their corporate branding. Most of this comes from print and televised advertising, often using major athletic superstars to endorse products. An SME will lack the budget and contacts book for this approach, so do not even try to compete!
Overall, however, be prepared to consider the following expenses when building your corporate branding.
| Branding element | Indicative cost £ |
| --- | --- |
| Research on competitors and marketplace | Free (in-house labour) to £10,000 |
| Building a corporate branding strategy | Anywhere from £500 to £5,000, depending on who you hire and how much work is involved |
| Creating logos and designing web pages and print stationery | Free (in-house labour) to £3,000 |
| Building and maintaining a website and/or app | Free (in-house labour) to £5,000 |
| Social media and SEO strategies | Free (in-house labour) to up to £1,000 a month |
Common costs for corporate branding
As you'll see, these figures are broad and just estimates. Your business may be able to completely eradicate some of them if you are already along the process. Work out what you can afford to spend and direct your budget accordingly.
How to tell if your corporate branding is fit for purpose?
So, you have taken the time to create a corporate branding strategy, and now you're ready to implement it. Before you do so, ensure that your brand is the best it can be. To do so, you'll need to confirm a handful of pivotal factors.
Is your branding recognisable? Good corporate branding can be identified by anybody, of any age, in any country. Think about our previous examples – the McDonald's M, the Apple, well, apple, and the Nike swoosh. You should aim for a logo or shorthand identity that's equally iconic at a glance
Is your corporate branding consistent? There is no room for any kind of variation in corporate branding. Logos must always be the same size, found in the same place. Colour schemes must be identical. All written copy should use the same tone of voice and be presented in the same font
Are you considering your audience? The very purpose of corporate branding is to ensure that audiences trust you and your business. Is your corporate branding achieving this and portraying a message that your audience wants to see and hear? More importantly, can you show that you are living up to your claims?
Does your branding have an emotional hook? We have mentioned a handful of times that modern consumers want to feel they're buying from a person, not an entity. A great way to achieve this is to bring an emotional hook into your branding. Avoid anything too cloying – just enough to keep your audience engaged. L'Oreal's famous slogan, "because you're worth it", is an excellent example of this.
If you answered yes to all of these questions, there is no reason to doubt the potency of your corporate branding strategy. Set some targets for what you are hoping to achieve, and release the plan upon the public.
We hope that this guide has provided new and helpful insights into the realm of corporate branding. If you have any further queries or would like to discuss your needs with Creative.onl, please do not hesitate to contact us. Our friendly and experienced team will be delighted to help you build an unstoppable corporate brand.