There are thousands of websites out there, which means that it can be easy for yours to get lost in the masses. Pages of information, static images, and generic videos can turn potential audiences away, pushing them to use competitors instead. But this doesn't have to be the case.
Compare prices from animators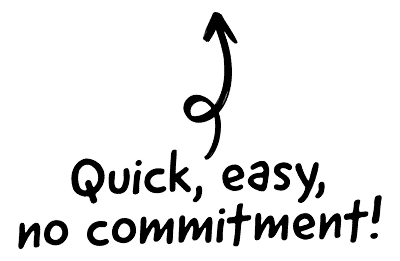 If you're bored of seeing and using the same old website content, and you want to stand out from your competition, it may be time to create an animated explainer video to engage your audience. If you're looking to pull together a creative and engaging video that will educate and excite your viewers, you're in the right place.
What is an explainer video?
In a nutshell, an explainer video is a short video that tells a story or explains a company's products and services. If you Google explainer videos, they tend to be commonly created from digital drawings, hand drawings or live action. However, most explainer videos are, in fact, animated.

The CRM platform to grow your business
Great for entrepreneurs
Powerful data analytics
Manage sales and data

Seamlessly connect data, teams, and customers
Cutting-edge marketing
Ideal for teams or solo use
Measure sales conversions

Powerful web builder and advanced business tools
Great for startups
Powerful web page builder
E-commerce available

Supercharged content planning
Great for marketing
Better than lists or sheets
Manage social media

Create a new website in 10 minutes. Easy.
Launch your website fast
Powerful data intuitive
No coding skills needed
The primary purpose of explainer videos is to demonstrate who you are and what you offer in a straightforward, clear and, efficient manner. It's a great way to get your message across in an engaging and fun way.
A great example from back in 2012 was the explainer video for the Clear iPhone app, which quickly and stylishly explained the app's key features in less than one minute:
[arve url="https://youtu.be/S00H-rz7fGo"]
The benefits of an explainer video
Over time, explainer videos have grown in popularity. This is mainly due to the affordability of creating the video and the overall effectiveness of it when it comes to returns on investment and engagement. But what are some of the main reasons your business should use an animated video:
To increase your conversion rate
For better search engine rankings
Communicate important messages
To grow your brand.
A video can explain everything
An animated video can be a valuable asset if you're launching a new product or a service or even trying to explain a concept that's not easy to understand in other forms. 98% of internet users have watched an explainer video to learn more about a product or service that a business has to offer. Therefore, more and more businesses are choosing to display an animated explainer video on their homepage; a quick visual insight into what that business does can convert a visitor to a customer. Animation can bring concepts to life that no other form of communication can.
Create a brief that stands out
With any project, your brief is the most important starting point, and there's set information that must be included for the end result to be of value. When it comes to creating your animated explainer video brief, consider the following points.
1. Who you are
It's essential for all briefs to have a short summary about the business, who you are you and what services and/or products you offer. Including links to your website and any other background information can be beneficial to others involved in the project.
2. Summarise objectives
Describe what the project is, why you're doing it, and who it's for. This should also include objectives so that what you're working towards is outlined clearly. This is possibly the most important part of any brief as it allows all involved to provide suggestions and solutions in order to achieve the objectives. Examples may include, promoting a new product or service or helping viewers understand what your business does.
3. Who is your target audience?
Who will be watching the video? Your existing customers or new visitors to your site? Include in your brief demographic information about who your audience is and any behavioural insights you may already have on them. This information can help to tailor the video to your target audience.
Create your animated video
When going to the effort of creating an animated video, you want to ensure it's of the highest quality and will be watched by as many people as possible. Otherwise, what's the point, right?
As a rough guide, if your explainer video is 30 seconds, aim to have around 85 words. If your video is 60 seconds, have approximately 160 words, and if 90 seconds, try to have no more than 230 words in total. Finding the perfect balance is key to standing out. But hey, you don't need to worry about all this hard work, when we're here to help.
Which animation style best suits your brand?
Choosing an animation style goes further than just deciding how you want your explainer video to look. Selecting an animation style can set the right tone throughout your video and can also be linked to resonating with your brand values.
You may or may not have heard of some types of animated video styles, but the best thing to do is research some options and then see what you like the look of and choose which one you think is right for your brand and message.
Creating your animation
When it comes to creating your animation video, it really is best to enlist the help of a professional who will be able to really communicate your message effectively and engagingly. Explainer videos follow a less is better approach, so it's important not to get carried away at this stage.
While you may choose to enlist the assistance of a professional at Creative.onl to create your animated video, it's entirely possible for you to provide the voiceover still; after all, it can be more personal.
A proven track record
At Creative.onl, our video and animation production team can help you make an animated explainer video for both internal and external purposes.
For example, we have an excellent case study where an engaging, creative and informative animated video really helped retail payment giants, PayPoint, stand out from the crowd.
PayPoint was rolling out a new range of retail terminals and needed an animated video to introduce store staff to the new features. The animation required to be bright, fun and attention-grabbing. Because our team worked hard to make this happen, store staff resonated with the video and felt that it was a modern approach to learning internally. But you may still be wondering how we can help you. If so, just get in touch with us, and we'd happy to help you stand out from the crowd.