You've probably spent hours sitting over your portfolio ensuring all your work is displayed at its best ready to be picked apart by your interviewer, but before you walk through the door and get put through your paces doing your research about the company can prove crucial in not only making a good impression, but knowing exactly why you want the job in the first place.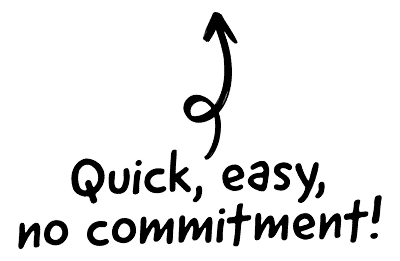 You've probably prepped yourself for those curve ball questions of 'Why you want to work here' but do you really know if you want to work there? Gaining a solid understanding of why you want to work for the company in the first place and the philosophies that motivate the company can prove integral as to whether you're going to enjoy the role in the first place.
A recent survey by Ideas for Leaders highlighted the fact that 57% of millennials who make up the majority in creative industries focus on work-life balance above all else. So it's essential that for your own sanity you're going to enjoy being at work and enjoy the responsibilities your role will involve.

The CRM platform to grow your business
Great for entrepreneurs
Powerful data analytics
Manage sales and data

Seamlessly connect data, teams, and customers
Cutting-edge marketing
Ideal for teams or solo use
Measure sales conversions

Powerful web builder and advanced business tools
Great for startups
Powerful web page builder
E-commerce available

Supercharged content planning
Great for marketing
Better than lists or sheets
Manage social media

Create a new website in 10 minutes. Easy.
Launch your website fast
Powerful data intuitive
No coding skills needed
The culture
All businesses have an 'About Us' page and in some circumstances they even have a page dedicated to the philosophy and core values of the company.
Finding out how and why they were founded, and what their long term mission is, can help to give you a thorough understanding of the ethics of the business and where they are looking to be positioned in the future.
As a creative professional, the culture is probably the most important element to your work life, as you have to feel comfortable enough to share your ideas and be in an environment that is going to motivate and inspire you.
Are there activities incorporated into your day so that you're able to get out of any creative rut and find a release? Games consoles and even fitness regimes are becoming increasingly popular in creative spaces and it's a benefit that many companies have seen the benefits from.
Team members
Before you take part in the interview is there a way that you can find out who will be on your team and who you will be reporting to?
'Meet the Team' pages should be able to give you some clarification on this, and doing a little social stalking will help you to get a better idea of these peoples interests and how they interact with each other.
Admittedly you don't have to be the best of friends to be able to work well together, but having a common interest and the same drive is an important mix to ensure the team works well in striving for success in each project.
The last thing you want is to work with those who feels precious about their ideas, or block your creative input – there's no 'I' in team. Getting a good first impression may help you to pitch better questions to your interviewer about the project processes and how ideas are developed.
The portfolio
There must be reason you decided to apply for the job in the first place rather than just needing an income? What made you think about a career with this company? And if it was just for the money then perhaps you're doing it for all the wrong reasons.
As a creative your best work will no doubt come from being passionate about a project, so investigate the work that the company have previously done, and which brands they've been connected with.
Knowing who you might be working with in the future will excite you and help you to create innovative ideas that will further your career in the business.
The news
"Every company has a news page or a press page, and if you read up on what they've been getting up to lately it can help to instigate an outstanding first impression", comments Nicola Mewse from Hales Group, "Congratulating them on a recent award or charity accomplishment will instantly show that you've been doing your research and impress your interviewer".
This hub of information is yours for the taking and shows your initiative and your hunger for the position. No matter which creative industry you're looking to get into it can be competitive, so ensure you stand out from the crowd as soon as you walk through the door.