Twin sisters Chloe and Abigail are a creative Yorkshire-born team and founders of their studio, Buttercrumble, and today they share some insights into their workspace and studio with us.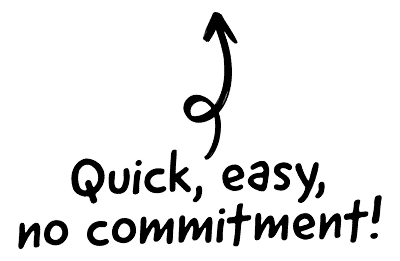 Desk space
As Buttercrumble, we operate from two separate desks within the same studio space. Side-by-side we create our designs!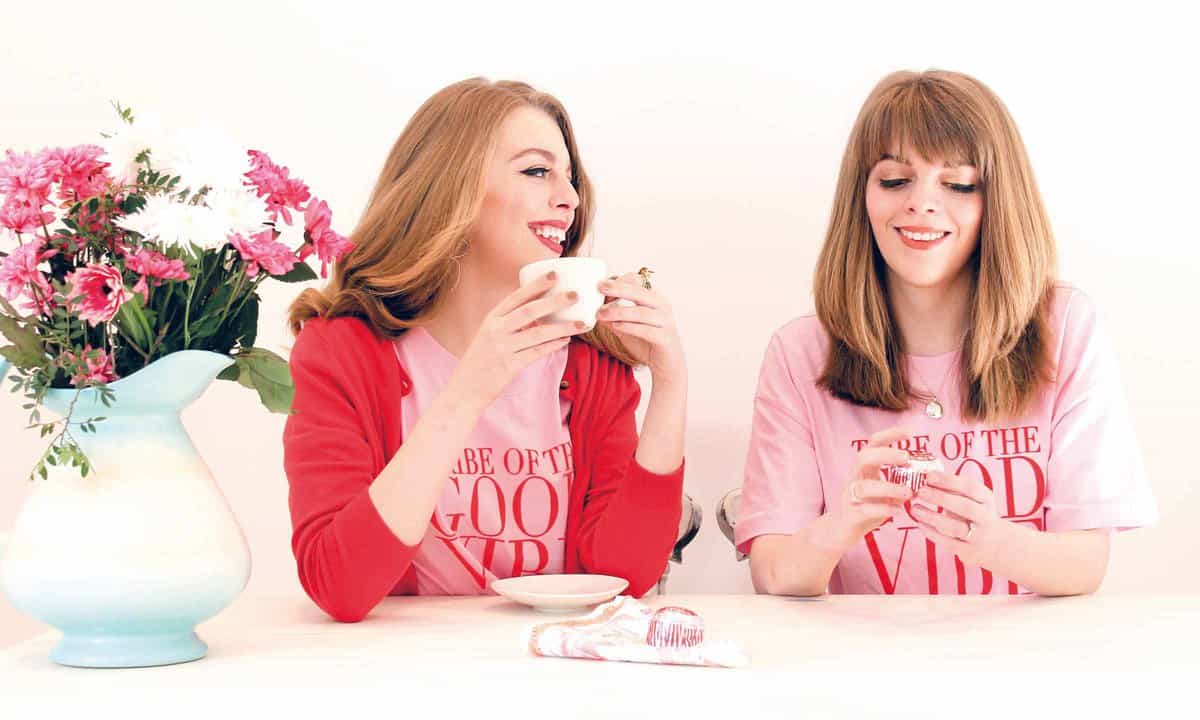 The CRM platform to grow your business
Great for entrepreneurs
Powerful data analytics
Manage sales and data

Seamlessly connect data, teams, and customers
Cutting-edge marketing
Ideal for teams or solo use
Measure sales conversions

Powerful web builder and advanced business tools
Great for startups
Powerful web page builder
E-commerce available

Supercharged content planning
Great for marketing
Better than lists or sheets
Manage social media

Create a new website in 10 minutes. Easy.
Launch your website fast
Powerful data intuitive
No coding skills needed
The first desk is home to our iMac which I (Abigail) usually work at. Here I keep my notebook for quick scribbles and motivational quotes to keep us feeling driven. The current quote on display is "the harder I work, the luckier I get" and we rotate it every week. We're sticklers for proverbs!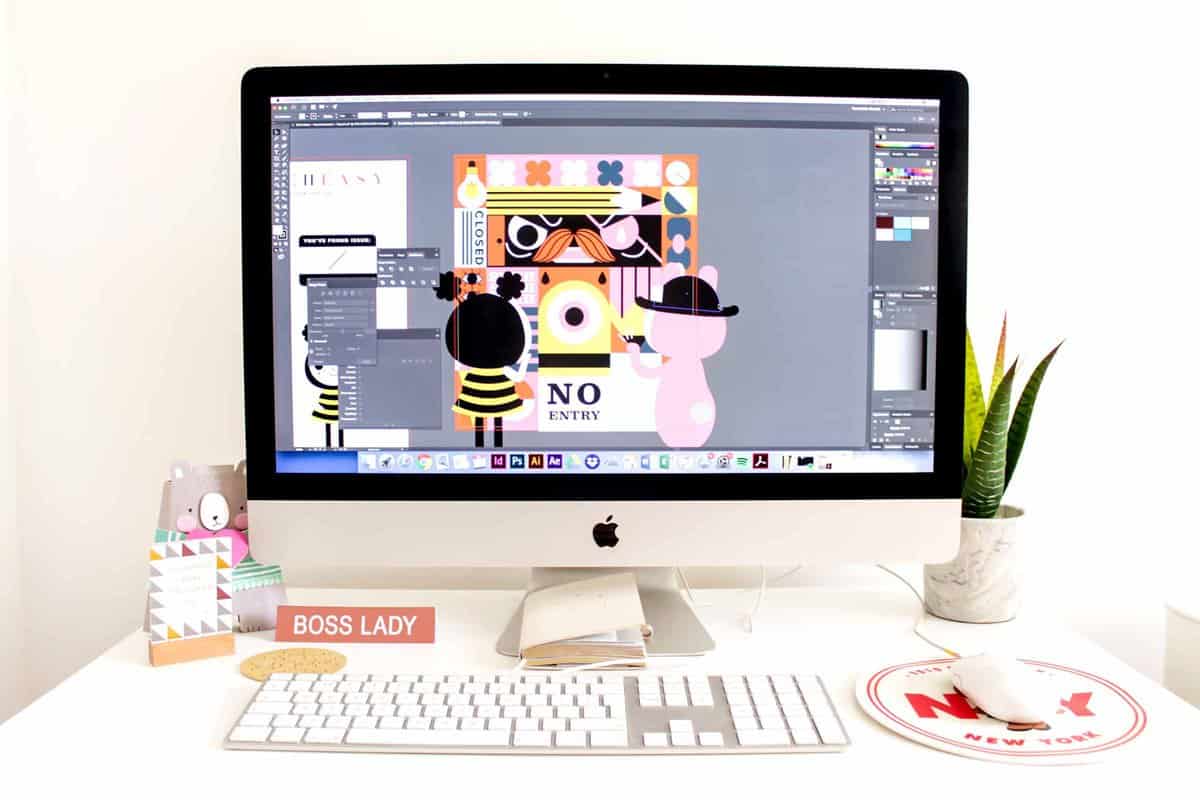 You'll also notice our "Boss Lady" desk-sign. This is another rotating object within our space. Some weeks Chloe will hold it, some weeks I will. It all depends on who's the "boss". Whether this is enforced or not, depends on how bossy we're feeling.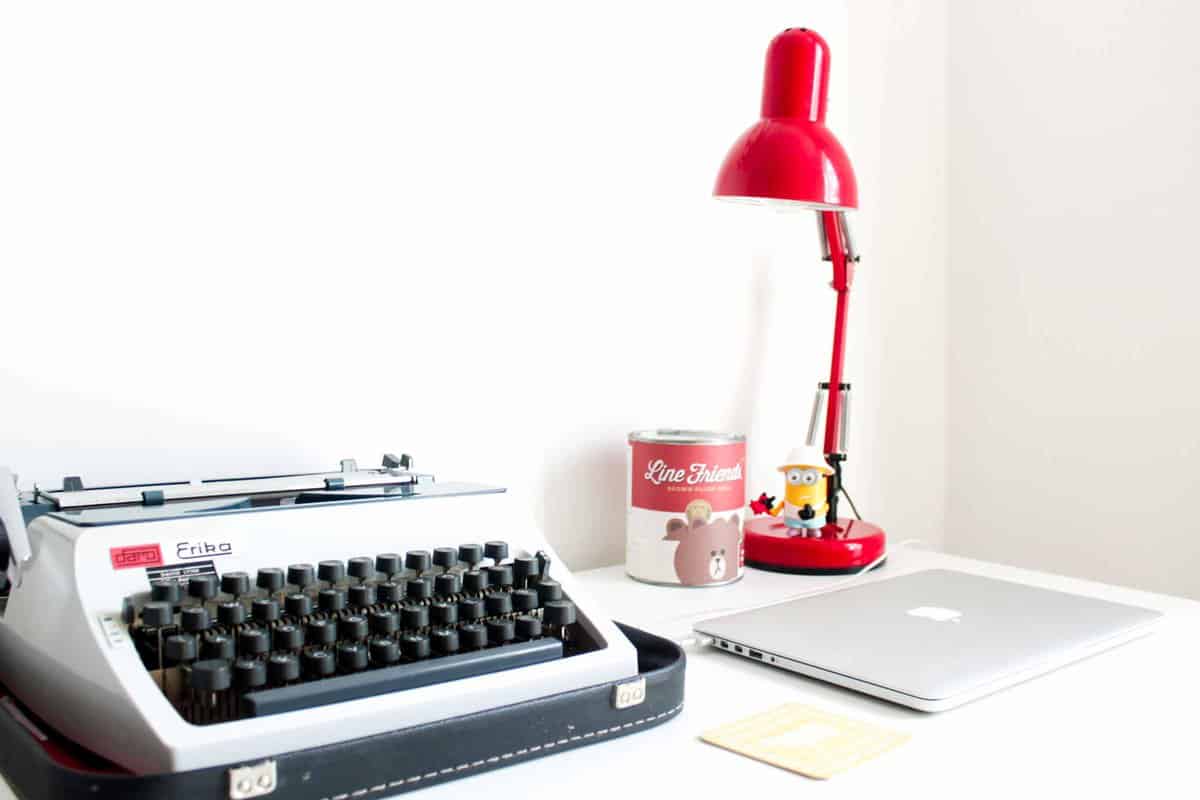 Over at the second desk is a vintage typewriter and Chloe's MacBook. As designers, it was important for us to have portable computers, so we can collaborate smoothly with clients when required. Although, the iMac is our "design hero"! Both computers are loaded with Adobe's Creative Suite which we use most days. We're now living in a digital world and that is how much of our work is completed by using our favourite programmes: Illustrator and InDesign. However, we studied Fine Art and Drawing and we're still very much hands-on when it comes to the initial sketching stage.
One of our biggest influences is mid-century design which explains the typewriter. Many visitors will ask (with a raised-brow) whether we actually use it and the answer is yes. We love the tactile feeling of it and the texture it creates when it prints letters onto delicate paper. When possible, we incorporate this into our designs.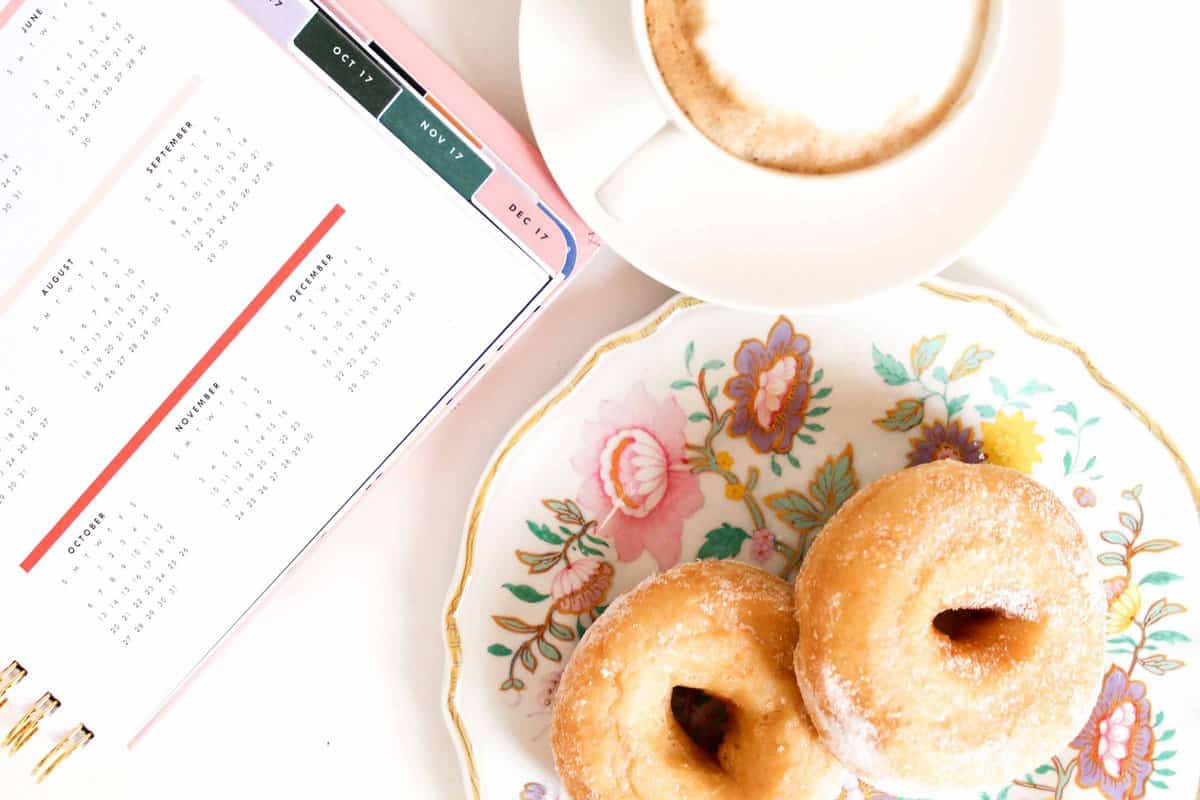 When we're feeling French, we'll say "never lose your joie de vivre". We embrace play as it partners with creativity perfectly. This is why we have funny trinkets like our Minion doll around the studio. It's a reminder to have fun.
Overall, our desks are kept fairly tidy and organised as we feel that's how we work best. When my area is cluttered, my headspace is! I think "where's that thing gone?" and I struggle to keep track. We feel at peace when every object is in its respective home.
Sentimental nicknacks
One of our most treasured collections within the studio is our cards and notes from the people we've partnered with. We keep these on display to keep us feeling enthused about the business. It means a lot to us when we've made a positive change in someone's life. Design isn't just about painting a pretty picture, it allows for self-expression and solves problems. We help other businesses to put their best foot forward and in turn, that boosts their feelings (and ours too)! In return, we're thankful to those who have partnered with us.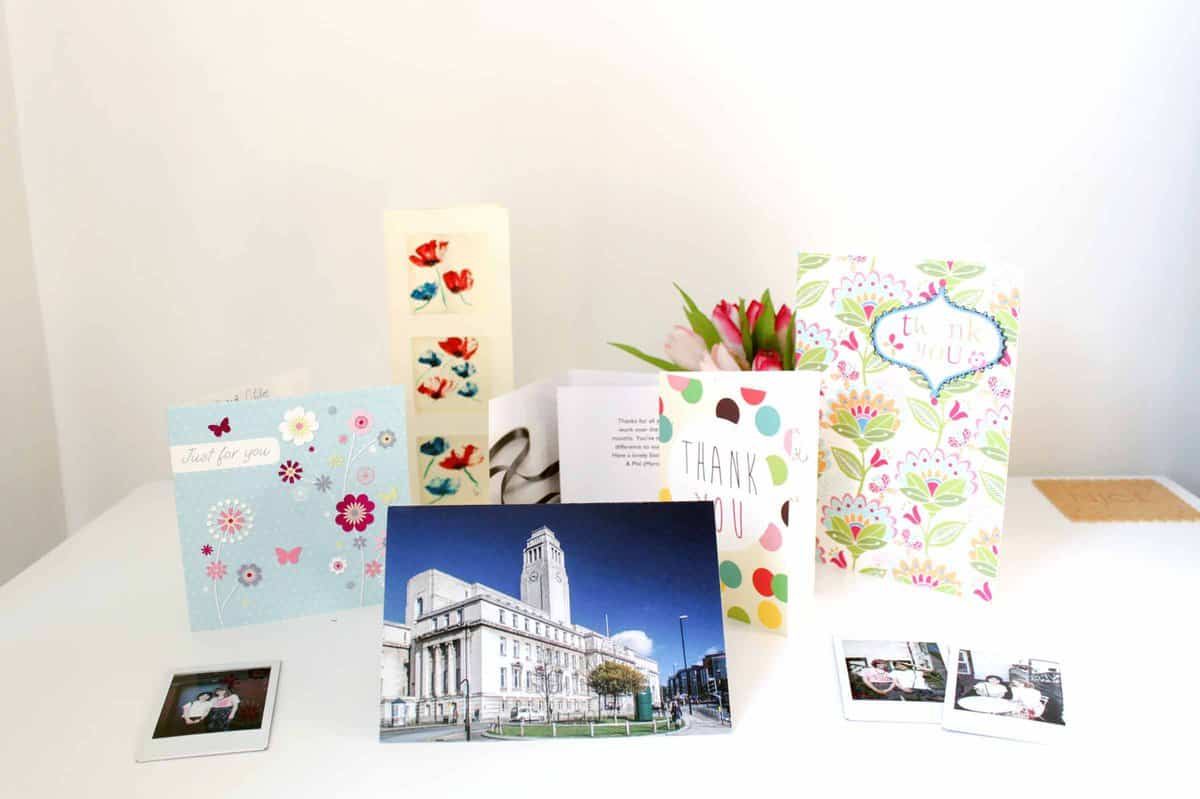 Our books
We often refer to our bookshelf as it offers a wealth of knowledge and inspiration. One of our favourite graphic design books is "Know Your Onions" by Drew de Soto. The book provides practical advice on running your creative studio or agency like a business. There are plenty of tips which you can instantly apply to your design practise. It's a must-read for any budding designers.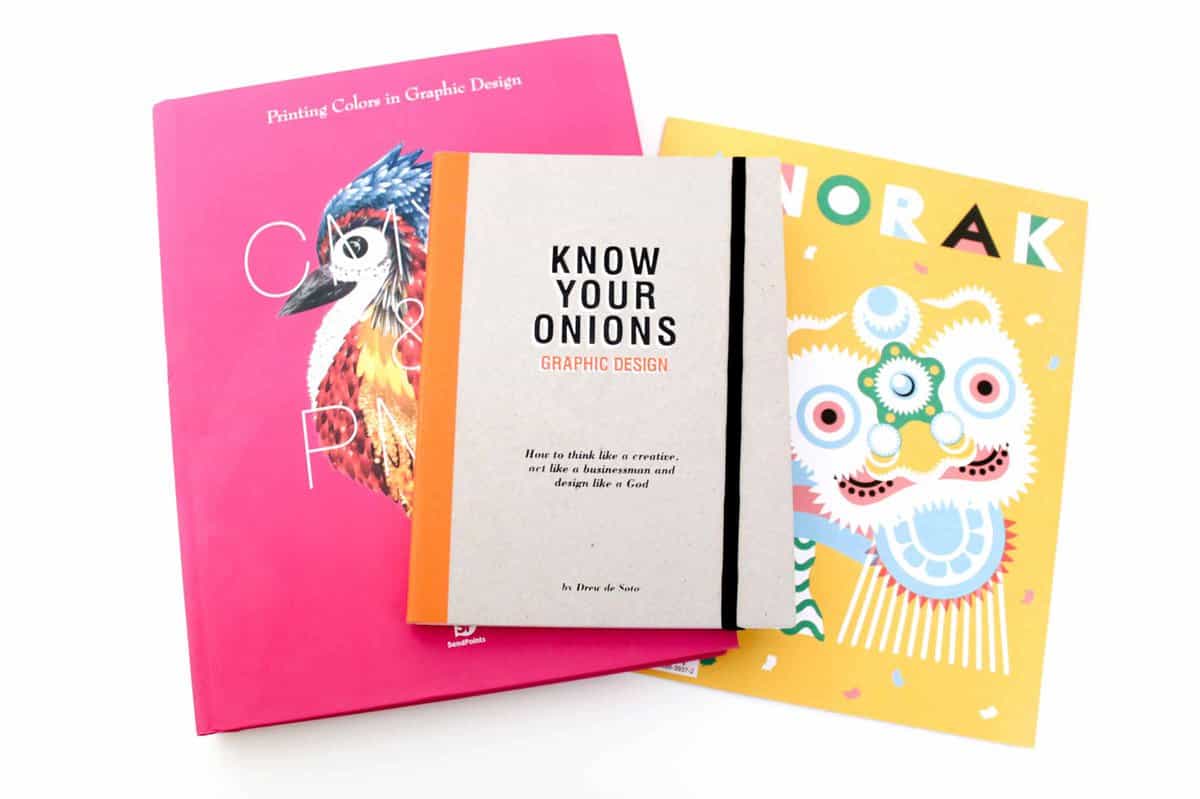 "Printing Colors in Graphic Design" is a big hardback book we picked up on our travels from the Design Museum in Copenhagen. It provides a beautiful display of colourful print projects by designers all over the globe. If you're fascinated by the power colour has to transform design, then we can recommend this too. It's a great one for the coffee table.
Finally, we collect gorgeously illustrated magazines like Anorak. Despite it being for kids, we're not put off. We're young at heart! Although magazines are usually ephemeral, we hoard our favourite ones.