Holly Sharpe is an artist and illustrator from Scotland, UK. As well as working on commissions for various clients, Holly also dedicates a lot of time and focus to continually creating her own new drawings and illustrations. Her creativity and drive has allowed her to work with a broad range of clients as well as selling her own work to a global audience.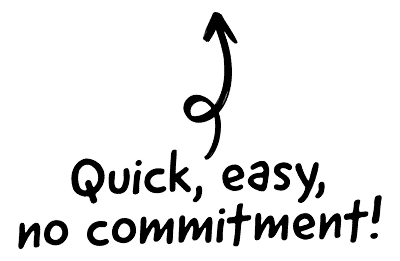 My studio space, or workspace, first started out as a desk in my little bedroom at my parents house. Then my studio became a little desk in my large bedroom in a shared flat in London. Then my studio space was a partitioned, walled space in the city centre of Glasgow, with no windows and a very small workspace, which I rapidly grew out of. Then, I found the space I am still in now. It has lovely large windows, a huge walk in cupboard, and enough space to make a mess, but still have tidy areas.

The CRM platform to grow your business
Great for entrepreneurs
Powerful data analytics
Manage sales and data

Seamlessly connect data, teams, and customers
Cutting-edge marketing
Ideal for teams or solo use
Measure sales conversions

Powerful web builder and advanced business tools
Great for startups
Powerful web page builder
E-commerce available

Supercharged content planning
Great for marketing
Better than lists or sheets
Manage social media

Create a new website in 10 minutes. Easy.
Launch your website fast
Powerful data intuitive
No coding skills needed
Over the years I have been in this space it has gone through lots of changes, it changes from season to season, the furniture has been rearranged, and added to, including an A3 scanner and an A2 flatbed light box (neither of which photograph well as they are just big rectangles so futile to include in a feature such as this), both of which have changed my life for the better/ made life easier. Then, after being in the studio by myself for a few years, I decided to share it with a friend which was a big change for the better, we have a good balance in terms of space and how much we are there and frankly, I don't always want to be alone in my studio all the time, so this dynamic has helped a lot.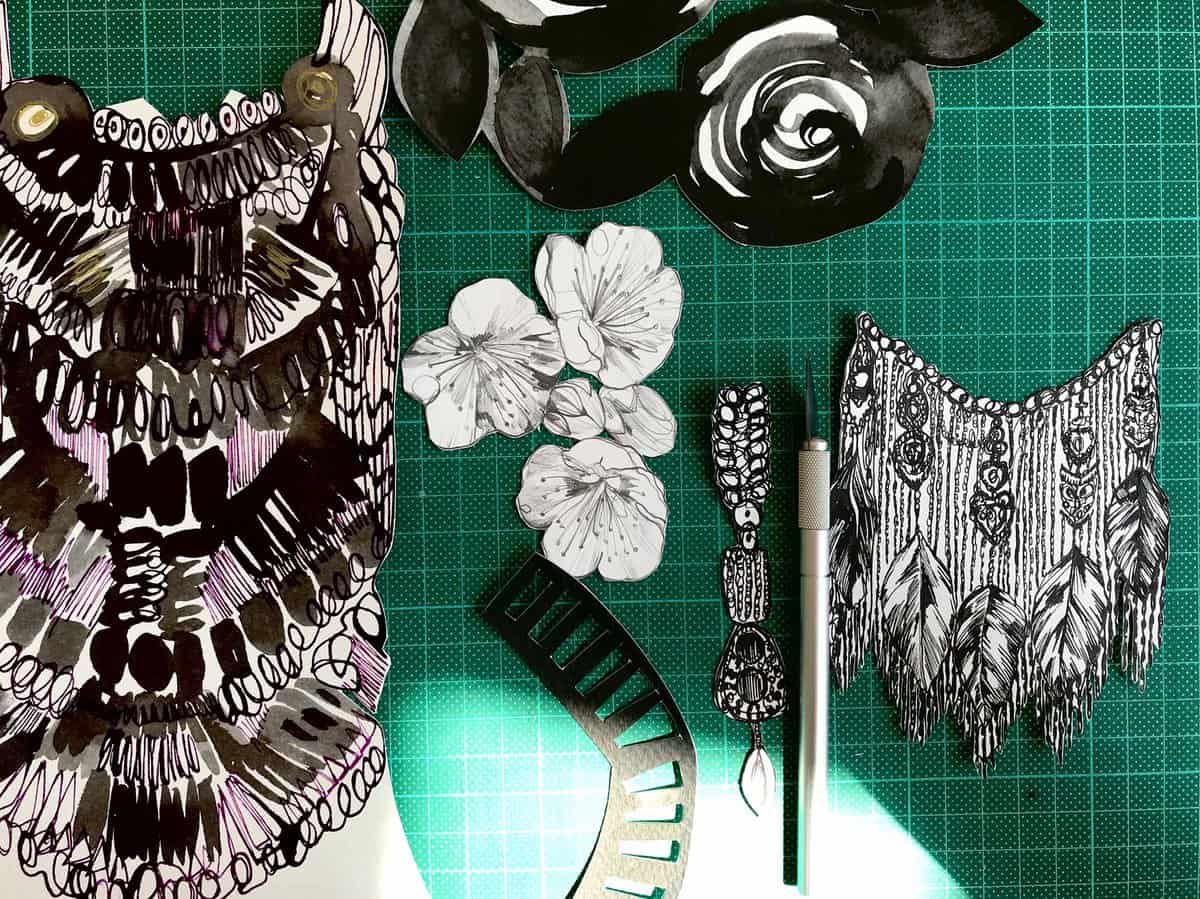 One thing that has stayed somewhat consistent, is that I always have a lot of images on my wall. Whether that was at my desk and wall space at art college, or in my bedroom, or on my studio walls now. I love creating a layered collection of found images, words, layered up and tactile like a giant mood board. It usually just grows by things getting stuck over others, and then from time to time I will take it all down and start again.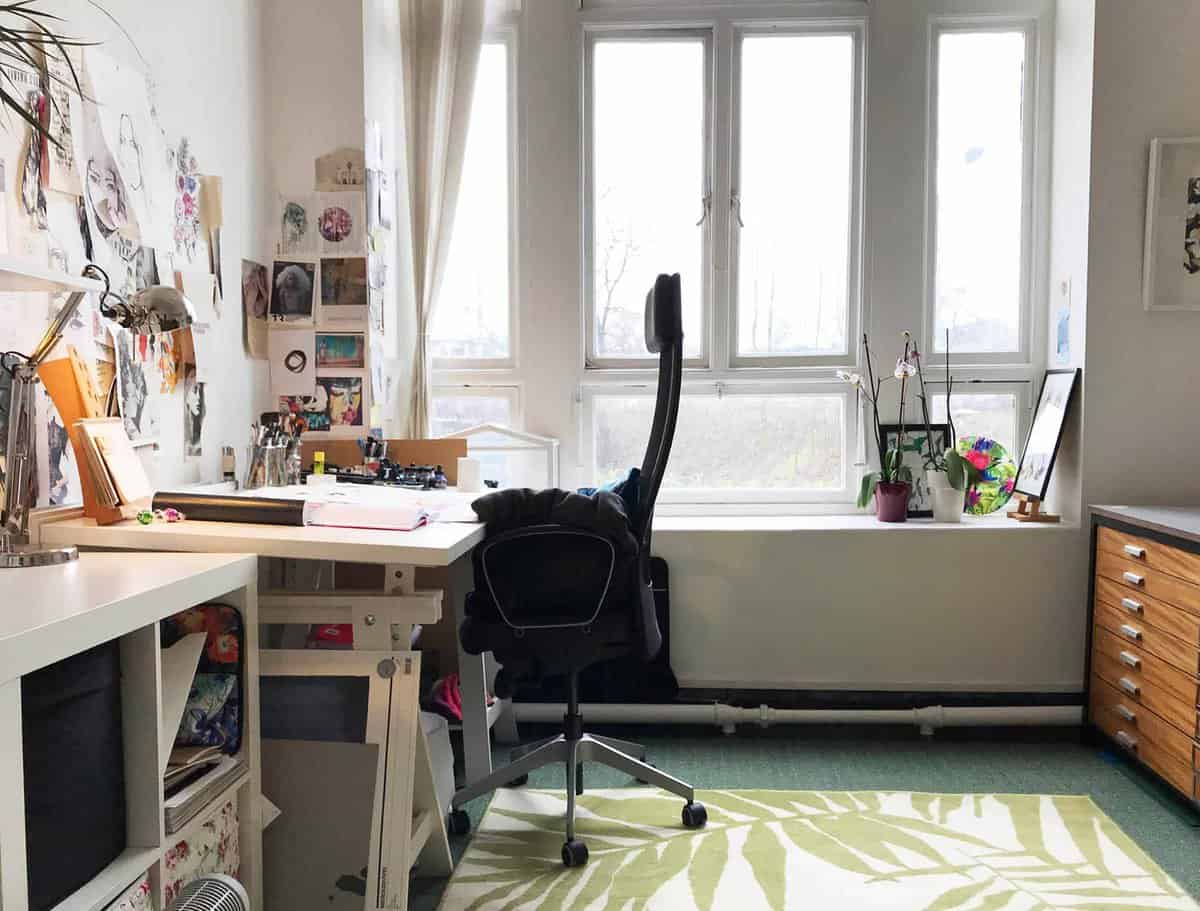 Pencil and watercolour are the mediums I work in most. My watercolour palette is usually messy and exploding with colour, my pencils are usually really sharp (I always use a knife to sharpen them) and tiny. I always use Faber-Castell pencils, and usually hb, b and occasionally 2b, although this has changed over the years.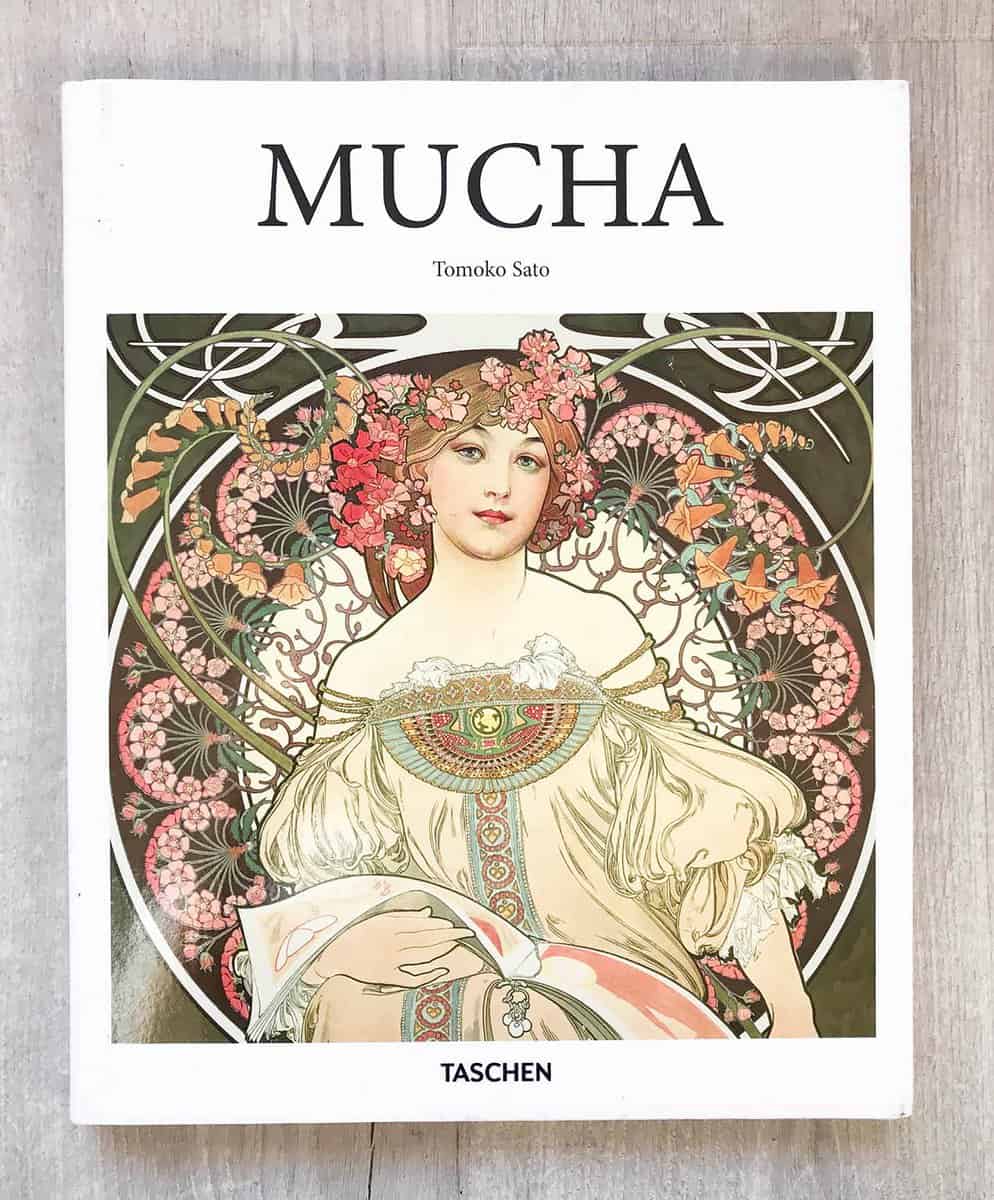 A couple of books I have and love:
I have always loved Mucha. My parents had a mirror with one of his drawings on it, I think it was probably a replica of some sort, but I always loved it. And then I went to see the Mucha exhibition which was at Kelvingrove Art Gallery and Museum a couple of years ago and I fell in love with his work even more, it was so great to see the scale of his drawings and the detail in person. So this book really does inspire me.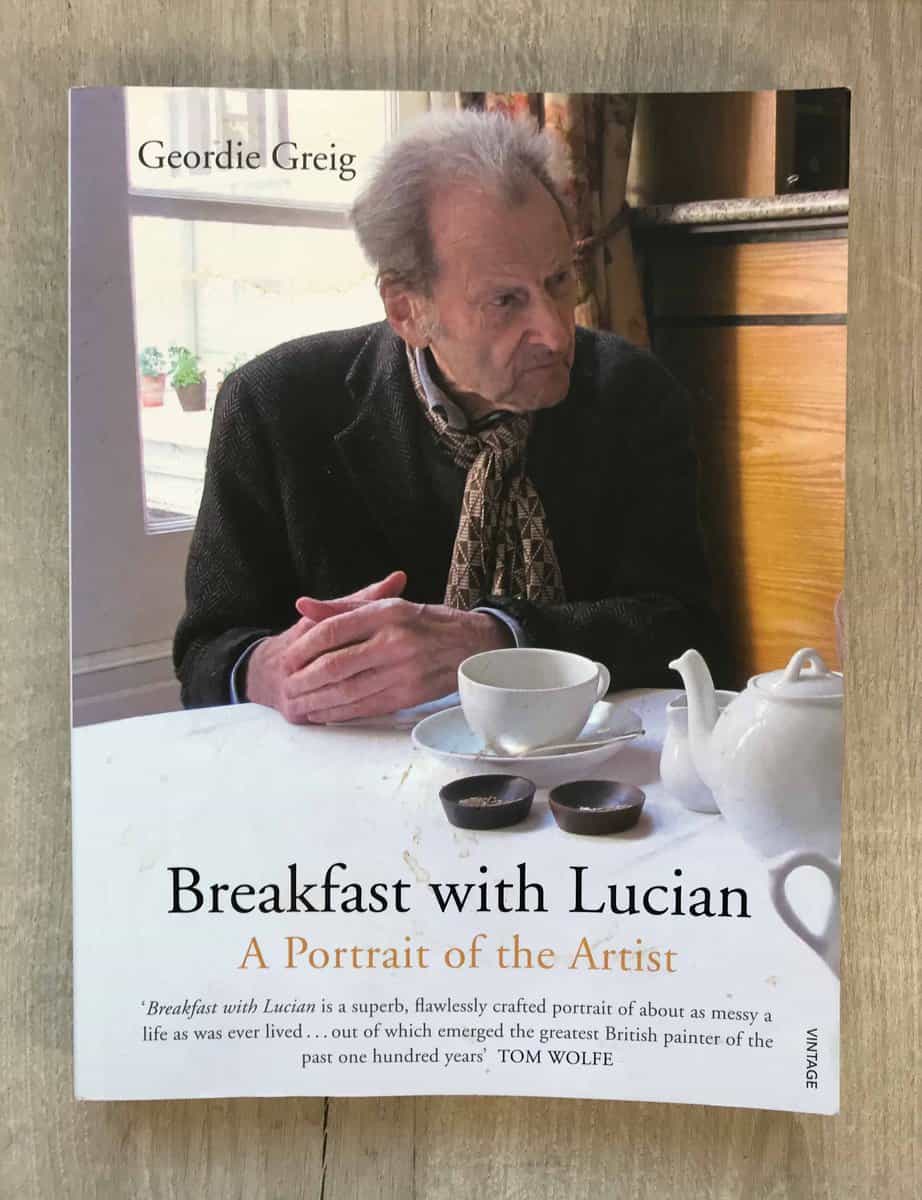 As does Lucian Freud, his exhibition in London of his paintings is still one of my favourite exhibitions to date. He has been one of my favourite painters since school and I am fascinated by him, his work, and his life.
I am delighted to say that the other image is from a book which I was very excited to be included in this year, 'Women's club. Art is Powerful' by Spanish publishers, Monsa.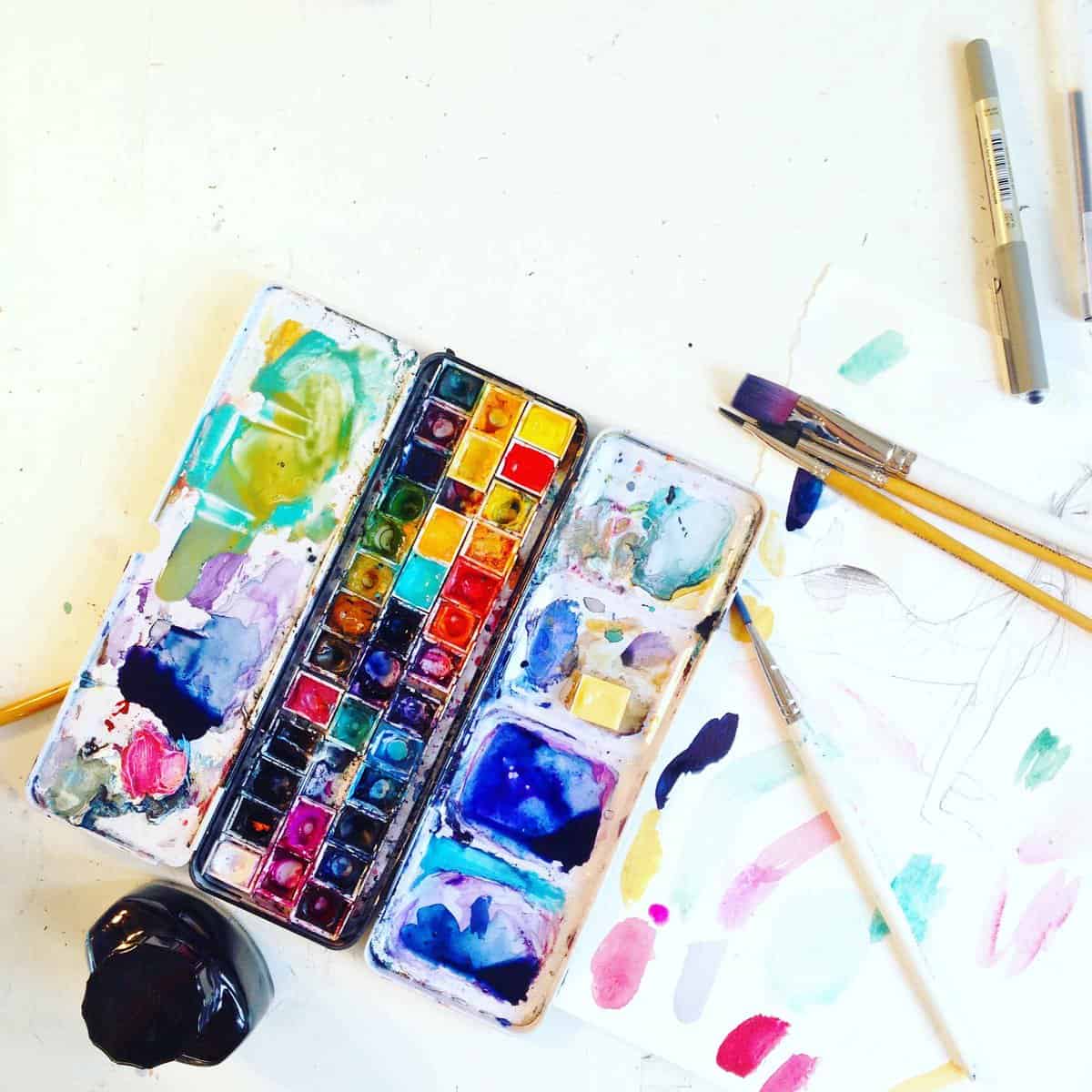 Other tools and equipment featured in my images include my tripod for my camera, which I use to take photographs of work, and sometimes videos of me working. My recent work has taken on the form of layered up collages, where I use a scalpel to carefully cut out my drawings and watercolours to then form a new illustration in the form of a collage, which is what is in this image with the cut out drawings and cutting mat.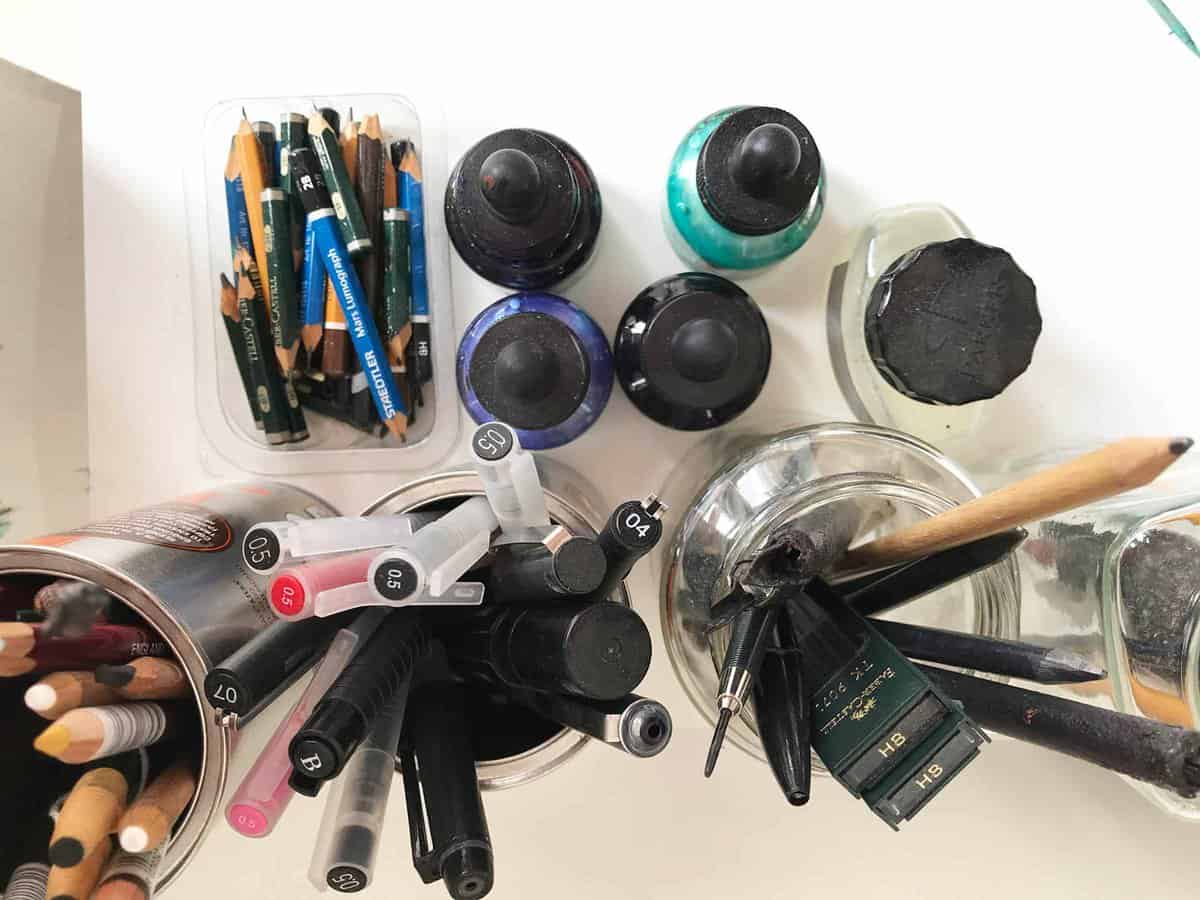 A studio space, and whatever form that takes is really important and I feel so lucky to have a dedicated space that I can go and work in and also where I can leave it behind and sometimes get physical space from my work – getting mental space is a bit more tricky seeing as it is always in my head in some way!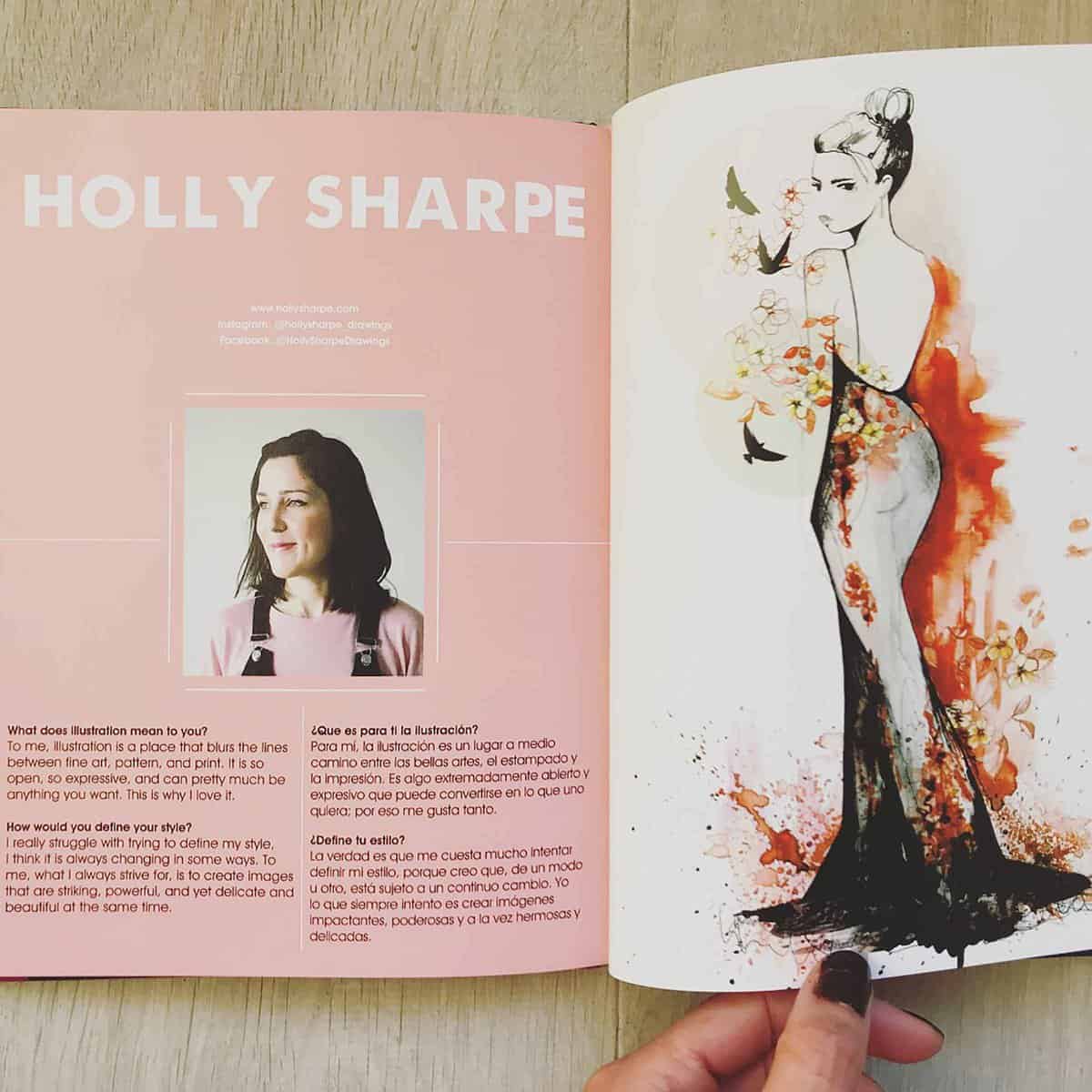 I think it is important to keep asking yourself what works for you, and also to be aware that this might change. Your space and what is in it, can have a big influence on your work, and on how you work, so it makes sense to try and get the right balance for you.
Learn more about Holly on her website.