Yes, we are a design company. Yes, we understand that aesthetics are important. And, yes, making your website or app look pretty is the last thing we think about with our design process.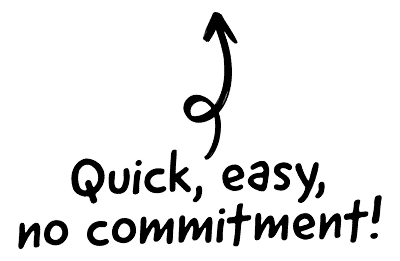 Here's the deal:
We use a multi-stage approach to give your users what they want. And, trust me, it's not a website or app that puts style before substance.

The CRM platform to grow your business
Great for entrepreneurs
Powerful data analytics
Manage sales and data

Seamlessly connect data, teams, and customers
Cutting-edge marketing
Ideal for teams or solo use
Measure sales conversions

Powerful web builder and advanced business tools
Great for startups
Powerful web page builder
E-commerce available

Supercharged content planning
Great for marketing
Better than lists or sheets
Manage social media

Create a new website in 10 minutes. Easy.
Launch your website fast
Powerful data intuitive
No coding skills needed
We work closely with you to understand your business and your customer needs. We use an iterative and collaborative UX (User eXperience) design process. We don't just jump in and start talking about flashing animations and colour schemes.
Here's a rundown of how we work, and why:
Your project is unique
We start our design process with an in-depth discussion to understand the ins and out of your business. You tell us what you want to achieve from your online presence and provide as much background information as possible.
We will then produce a tailored brief to define the scope of your project, any critical dates and your objectives. We will then ask for your feedback and iteratively improve the brief until we're all happy.
Every customer and every design process is completely different. You talk and we listen.
You need user research
UX sits at the heart of our design process – but how do you know what your users really want?
We conduct user research to identify and prove or disprove any assumptions. From interviews and observations to usability testing, we will build a full picture of your customers so you can address their needs and goals.
We then iteratively test our work to learn everything we can about your target audience.
You need to know what your competitors do
Depending on your business, it is always useful to find out what your competitors are up to. You need to determine where your business stands in the marketplace, and identify any potential markets to break into.
For example, this may include evaluating a competitor's product or online presence for usability. Or, if you are launching an entirely new product, a competitive analysis will help you to understand what your competitors are doing right, and identify market opportunities from their mistakes.
User personas give you insight
A user persona is a representation of the behaviour and goals of a specified group of your users. We build such personas based on the data collected at the user research stage.
Personas help us to align your strategies and goals to specific user groups. We can identify commonalities between user groups. This will help us to answer a fundamental UX question: "who are we designing this website for?"
Giving you an in-depth spec
This is where we decide on the substance behind your style and finalise the working parts sitting behind your pretty website.
We bring together the information gathered at the early research stages to create an in-depth specification of the features and functions you need, and your information architecture.
Getting together wireframes and prototypes
Next, we bring every element from the design process thus far together using wireframes and prototypes.
A wireframe is a low-fidelity layout of the design to present the main information, an outline of the layout and structure of the site, and a vision and description of the user interface.
We may go through several wireframe iterations before we move to the prototype stage, which is a high-fidelity representation of your site. The prototype is interactive and matches the final user interface as closely as possible. This is also where we put in the prettiness.
We use a software program called Axure to do this – it's easy to share with you and incredibly intuitive to use. Again, this helps you to tell us exactly what you like and do not like with your website in real time.
Testing prototypes using personas
Usability must be developed and refined continually to get things right for your launch. During this stage, we will anticipate real user scenarios (gathered from the previous prototyping phase) and test your prototypes accordingly.
Testing your prototypes using personas targets your specific audience needs very effectively. It will also save you a lot of time at the test stage. Issues will be identified early on, making it easier to implement changes and retest until your personas are happy and your usability is optimised.
You get multiple interface designs
Will your users want an app? Or are they going to mainly use your site on a mobile device? We develop your prototype into multiple interface designs to make sure it works across every scenario.
We use responsive design to ensure your website looks pretty and works on a range of devices from smartphones to desktop computers. We also specialise in useable app design for digital products on iOS and Android, including smartphone and tablet apps.
Your brand takes centre stage
Next. we integrate your brand and identity to complement the user experience. This is when you will start to see a true representation of the finished product.
We'll also design your marketing collateral, including graphic design, printed materials and email newsletters.
Test, test and test again
Next, we will test your site within an inch of its life. You do not want to launch with a single bug and slow response time. If you do, then you will quickly lose the confidence of your users.
We test on a range of devices and run through your user personas until your site looks pretty and functions perfectly.
A stress-free launch
We iteratively design your site to delight your users, so your launch will be a pretty smooth process. There are no nasty surprises because they have been weeded out using our in-depth UX design process.
Your site or app doesn't just look awesome – it gives your users an awesome experience.
Pretty fantastic, right?