Digital Marketing is an inevitable part of your business. It gives you greater exposure and lets you turn your small business into a recognizable and authoritative brand. Your site, blog, social networks, email newsletters, mentions on popular industry blogs, and customer reviews on business review sites indicate your credibility and build trust with your target audience.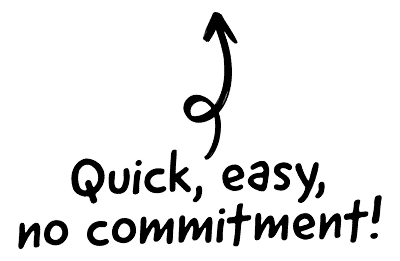 Now, the question is- who are the gals handling your online performance?
Many businesses dream of keeping their marketing efforts in the house. Such teams are solely dedicated to you and their only goal is to keep your online reputation consistently good.

The CRM platform to grow your business
Great for entrepreneurs
Powerful data analytics
Manage sales and data

Seamlessly connect data, teams, and customers
Cutting-edge marketing
Ideal for teams or solo use
Measure sales conversions

Powerful web builder and advanced business tools
Great for startups
Powerful web page builder
E-commerce available

Supercharged content planning
Great for marketing
Better than lists or sheets
Manage social media

Create a new website in 10 minutes. Easy.
Launch your website fast
Powerful data intuitive
No coding skills needed
However, you cannot hire one or two people to manage your entire digital marketing strategy and expect them to achieve stellar results. Digital marketing is complex and, to get the most out of it, you need to hire an actual team of professionals, educate them, and equip them with the right tools.
Unsurprisingly, the costs of hiring an in-house marketing crew are too high for many small businesses. This is why they opt for alternative options like hiring a digital marketing agency or working with freelancers.
Here are a few factors to consider when choosing a better option for your business.
Working with a freelancer: lower costs and greater flexibility…
If you do your research and hire a person that shares your goals and passion, outsourcing your marketing efforts to a freelancer may be one of the best options for your company. Here is why:
Dedication to your business and greater flexibility
A freelancer usually doesn't take multiple projects at once, meaning that can fully dedicate themselves to you as a client.
And, the fact that they usually work with one client at a time also means that they're more flexible than agencies. Focusing solely on the needs of your business, they are faster when it comes to making ad hoc changes and meeting the requirements of your business.
This is something you need to discuss with a freelancer before hiring them. Always make sure that they're available to you when you need them and that they can tailor their tasks according to your schedule.
Lower costs
When hiring a reliable digital marketing agency, you're probably focused on building relationships in the long run. Sure, this will cost you a pretty penny. With freelancers, it's different. Unlike agencies, they can be hired for a specific time or even per project. Therefore, if you don't need their services anymore or you notice that your goals don't align, you're not obliged to keep working with them.
Sure, even though hiring freelancers almost always costs less than working with a digital marketing agency, this still doesn't mean they're cheap. Keep in mind that the rates for top digital marketing professionals also vary, based on many factors like their experience in freelance digital marketing or area of expertise. Good freelancers are aware of their worth and they're likely to charge more for their services. Let's take content writing as an example. If you pay attention to Upwork, you will see that these prices go from only $15 per hour to as high as $100.
… Come with multiple management issues
One of the most common obstacles companies make when hiring digital marketing freelancers is the quality of work. If you're using a reliable platform to identify a perfect freelancer and connect with them, chances are that they've majored in those aspects of digital marketing relevant to you. In this case, your digital marketing campaigns will probably look like a million bucks, while you will manage to save lots of money.
The problem lies in the fact that there is no assurance that the freelancer will understand what exactly you're looking for and meet your business' needs. Simply put, they're not a part of your business and, as such, they're not familiar with your corporate culture and goals.
Another obvious disadvantage of working with freelancers is that, well, they're only one person. No matter how dedicated and hard-working there are, they cannot handle multiple aspects of your digital marketing strategy.
Freelancers usually specialize in one field of digital marketing, meaning that you will need to hire an entire team of freelancers to handle your entire online strategy.
Unsurprisingly, this leads us to some additional levels of complexity.
First, I've already mentioned that the fees top freelancers charge are never low. This means that hiring several freelancers to work on different aspects of your digital strategy would cost you a pretty penny.
Second, managing more people that are working remotely on your projects is tedious. Freelancers operate individually, from different locations, which makes it more difficult to bring consistency to your marketing strategy and create a unique brand image.
Hiring an agency: safer, but more expensive
One of the major disadvantages of hiring a digital marketing agency is the high fees many small businesses with limited budgets cannot afford. However, working with an agency is a long-term investment that may bring you stunning results. Here is how:
Fresh Approach
Agencies hire the top-notch digital marketing experts that will schedule an in-person meeting with you as a client and have a nice, long talk with you about your marketing goals, values, and missions. Based on the facts they gather, they will create a custom digital marketing strategy just for you. They always come with a fresh and original view and this is an amazing opportunity to grow a unique and recognizable brand image through your marketing campaigns.
Greater consistency
If you need help with a specific project, you will probably decide to choose a freelancer. However, if you want to build a consistent digital marketing strategy and watch it grow over time, then an agency is the right choice for you. Most importantly, an agency can handle different aspects of your digital marketing efforts, from website design to SEO.
Reporting
A good digital marketing agency talks to their clients regularly. They listen to their goals and expectations, make a list of the digital marketing KPIs relevant to a client, and track them regularly. Above all, they're honest with their clients and send them comprehensive reports to inform them about their progress.
Quality assurance
When hiring a freelancer, you can never how professional and knowledgeable they really are. Sure, there are multiple freelance platforms that let you learn more about a freelancer before reaching out to them, but researching them this way may require significant time investments.
With agencies, things are different. An agency manager will talk to you and pick the team of professionals that can meet your company's requirements. Most importantly, agencies always make strategic, data-backed decisions and prioritize your specific goals and audiences. They put your brand first, making it consistent, authoritative, and recognizable.
Benefits for local businesses
The beauty of hiring a freelancer lies in their availability. With exceptional platforms like Fiverr, Upwork, Freelancer, or LinkedIn, you can connect with top freelancers irrespective of their location. The only problem with this approach to doing marketing lies in those people's adaptability to your local audiences.
Whether you're a small business or a franchise business that operates internationally, you need to build a digital marketing strategy that resonates with your local customers. Every aspect of your campaign, from your website content and keywords you target to your social media efforts, needs to bring value to them.
This is where working with a local digital marketing agency can help. They can help you create awesome buyer personas, do research for you, get you noticed by the right people, and let you adapt your brand assets and messaging to those people's needs.
Which option is better for you?
Obviously, there is no one-size-fits-all answer to this question. Both approaches require you to set clear goals, do your research, and partner with the right people to help you meet these goals. If you want to solve some specific problems and stay within your budget, then hiring a freelancer may be a better choice for you. But, if you want to boost your entire digital marketing strategy and focus on brand building, then a digital marketing agency will bring you greater results.
What are your opinions on hiring a digital marketing agency vs. freelancers? Let us know in the comments!