Marketing is at the core of any business model. While we'd love to exist in a utopia where consumers are aware of all businesses, that simply is not the case. To attract customers, you need to reach their hearts and minds. The fastest way to achieve this in the 21st Century is digital marketing.
Compare prices for marketing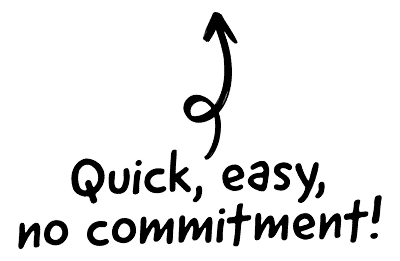 Why take a digital marketing course?
If you want your business to be successful, you'll need a watertight digital marketing strategy. The world has steadily been moving online for many years now, but the digital revolution is well and truly upon us. Understanding how to appeal to consumers over the internet is critical to forging a connection with your target audience.
Of course, you could just hire a digital marketing agency to handle this for you. If you're interested in that avenue, Creative.onl would love to talk to you!

The CRM platform to grow your business
Great for entrepreneurs
Powerful data analytics
Manage sales and data

Seamlessly connect data, teams, and customers
Cutting-edge marketing
Ideal for teams or solo use
Measure sales conversions

Powerful web builder and advanced business tools
Great for startups
Powerful web page builder
E-commerce available

Supercharged content planning
Great for marketing
Better than lists or sheets
Manage social media

Create a new website in 10 minutes. Easy.
Launch your website fast
Powerful data intuitive
No coding skills needed
Why not just outsource your marketing?
Even if you outsource your strategy, it's advisable to know the ins and outs of marketing. For a start, how else will you be able to measure the success, or otherwise, of your campaigns? If you do not see financial results, you'll want to know why.

A fundamental understanding of the online realm will also prevent you from being taken for a ride by an unscrupulous marketeer. Digital has its own dictionary, and if you're familiar with the terminology, you will not fall foul of a silver-tongued snake oil salesperson.
There are plenty of other reasons to consider a digital marketing course. The first is arguably the potential for saving money. If you can handle your marketing in-house, you can redirect this assigned budget elsewhere.
Beyond this, however, the world of online marketing can turn on a sixpence. New trends come and go, and consumer expectations flow with them. By ensuring that you're au fait with the world of digital marketing, you can stay one step ahead of any future developments.
What are the pros and cons of taking an online digital marketing course?
Some business owners are reluctant to commit to learning new skills due to the logistics. If you've taken the time to build and establish your own business, the idea of full-time study can feel a little intimidating.
There is a way around this. Online courses are growing increasingly popular, and you'll find no shortage of options. How do these online digital marketing courses compare to a college or university programme? Let's review.
| Online course | In-person course |
| --- | --- |
| You'll complete an online course on your own time, in the comfort of your own home | You will need to attend a college or university to complete the course, usually during traditional working hours |
| You'll be working alone, so you'll be responsible for your own motivation and accountability | You'll be studying alongside like-minded peers, providing potential networking opportunities and support |
| The length and pace of the course will likely be flexible | The course will run for a pre-agreed time, with assessments and assignment due dates set by the course leader |
| You'll need to pay for any software or hardware that you may need | You'll likely have access to communal computers and software |
| If you have questions or struggle to understand a problem, you'll probably need to wait for a pre-booked check-in with a tutor | You'll have regular face-to-face contact with tutors, coaches and peers to discuss concerns and bounce ideas with |
| You can qualify pretty quickly – likely just a few weeks if you study intensely | The course lasts as long as it lasts |
| The enrolment fee for an online course is usually much lower than attending in person | Professional education, especially from a reputable university, can be expensive! |
As you'll see, there are pros and cons to both approaches. You'll need to assess what matters most to you and decide how to proceed accordingly. The most important thing is that you commit to some kind of digital marketing education.
Which providers offer the best digital marketing courses?
"Best" is in the eye of the beholder – it really depends on what you're looking to achieve from your digital marketing course.
You may be familiar with some elements of online marketing but not others. If this is the case, you'll be keen to avoid paying for training that is of limited use. Review what an online marketing course will cover and decide if you would be better off learning one core skill, like copywriting.
If you're interested in an online digital marketing course, we recommend starting your search with the following providers. Do take the time to think carefully before enrolling, though. There is nothing to gain by rushing this decision.
| Digital marketing course provider | Good to know… |
| --- | --- |
| Coursera | While not exclusively dedicated to digital marketing programs, Coursera offers a wide array of different education options. You're sure to find something here that suits your budget and schedule |
| Digital Marketing Institute | Take the opening test offered by this provider to see how much you know about digital marketing. The results will tell you what level of education you need. If you proceed, the DMI promises to have you certified within six weeks. It's costly in comparison to other courses, though |
| Google Digital Garage – Fundamentals of Digital Marketing | Google could be considered the godfathers of digital marketing, so it undoubtedly pays to listen when they speak. This 40-course is pretty basic, but it's also free of charge |
| Henry Harvin Marketing Academy | This course is widely considered the most comprehensive digital marketing program out there. However, it may be better suited to job seekers than business owners. It places a lot of emphasis on workplace placements upon completion |
| HubSpot Academy | HubSpot are masters of inbound marketing, so if that's a skill you're keen to hone, this course is a fine idea. It takes around 60 hours to complete and crams a lot of valuable data into that period. Best of all, it's free! |
| Udemy | Arguably the most significant rival to Coursera, Udemy courses tend to be a little more costly. This service does offer a fantastic digital marketing module, though |
Have a look at these course providers. We're confident that at least one, if not all, of our recommendations will meet your digital marketing education needs. As discussed, the biggest priority is finding a program tailored to what you are seeking.
How much do online digital marketing courses cost?
As always, how much you'll need to spend on a digital marketing course online depends on the provider that you choose. However, if we were to compare the costs of the suppliers we listed above, you're looking at the following levels of investment.
| Course provider | Indicative prices |
| --- | --- |
| Coursera | Anywhere from £20 to £500 per course. Diplomas are four figures, though |
| Digital Marketing Institute | £1,245 for the entire course |
| Fundamentals of Digital Marketing | Free |
| Henry Harvin Marketing Academy | Around £125 per course |
| HubSpot Academy | Free |
| Udemy | Around £150 per course |
Cost of online digital marketing courses
Compare these expenses with a traditional, in-person course at a college or university. Before you think that you may benefit more from learning face-to-face, consider the other costs inherent in such an endeavour.
Travel expenses, whether that's fuel for your car or public transport fares
Sustenance – the money you spend on coffees and lunches can quickly start to add up
Additional reading – if attending a course in person, tutors and peers will likely recommend a raft of extra business books and white papers to purchase
Above all, think about any potential lost earnings while you're learning. The great advantage of an online course is undertaking your education on your schedule. Any time spent in a lecture hall is time not spent running and building your business.
Free digital marketing courses – are they any good?
You'll notice that we extolled the virtues of the HubSpot Academy and Google's Fundamentals of Digital Marketing above. Despite coming at no cost, these are excellent digital marketing courses. Can the same be said about other free programs?
The short answer is "sometimes." Free courses can be great tasters or refreshers for anybody new to digital marketing or looking to sharpen skills that have lain dormant. For anything more than basic knowledge, you'll likely need to pay. There is a limit to the generosity of digital marketing gurus.
Ultimately, the biggest drawback of free courses is often their simplicity. This does not just apply to the content but also the design. The user experience may be perfectly serviceable, but you'll probably just be assigned screen after screen of reading. That can grow a little dull after a while, and it may be challenging to maintain focus.
In addition, most free courses will not offer any level of bespoke coaching. If you have a question, you'll need to Google the answer – there will not be an assigned tutor to help you out. Some people may prefer this opportunity to find solutions to their concerns and think laterally, but others will find the experience frustrating and deflating.
Finally, a free course will rarely offer anything beyond the most basic of accreditations. You may be provided with a certificate to print off (sometimes for a fee), but that's about it.
What is digital marketing accreditation?
Having established that a free program may not offer formal accreditation, which many paid digital marketing courses use as a selling point, another question raises its head. Why does this matter?
Accreditation is a qualification that adds weight to any claims of expertise. The Digital Marketing Institute course is so expensive because the DMI is a globally recognised market leader in the industry. How much emphasis you should place on this depends on your business model.
Is accreditation always important for a digital marketing course?
No, not always. If you run an ecommerce site selling consumer goods and are taking a digital marketing course to improve sales, accreditation is of little concern. Customers looking to purchase a pair of shoes or the latest electronic gadget will not care about your qualifications. Price, reputation, delivery time and customer service will be the deciding factors.
However, accreditation is a valuable feather in your cap if you operate in the B2B marketing sphere. Your clients will be keen to learn what you can offer – and, more importantly, how you will provide knowledge and services beyond their experience. In these cases, seek out notable accreditation and do not be shy about announcing your qualifications.
What to expect when starting an online digital marketing course
Before embarking on a digital marketing course online, you'll need to know what lies in wait. That means doing some due diligence before committing. While investigating your options, take the following under advisement.
What format does the course take? Is it purely passive, or will you be expected to interact with other enrolees or tutors in a real-time, practical way?
Will you need to bring anything to the course other than yourself and a willingness to learn? Will you be expected to use specific software, and if so, do you have the financial capacity and appropriate hardware to manage any requirements?
How long will the program take to complete? Some courses have a set time, such as six, eight or twelve weeks. Others are measured in hours, so you can take as long as you need. Either way, you'll need to factor this time into your schedule
What elements of digital marketing will the course cover? It may help to have at least a foundation-level understanding of marketing terminology, lest you be left confused by any discussions
Is the course exclusive centred on digital marketing, or will it also discuss other, equally beneficial topics?
How much support does the course provider offer? Will you have the chance to discuss your findings and ask questions, or is it simply a case of "what you see is what you get"?
Every provider operates a different business model, so do not make assumptions. Always seek to clarify any queries before signing up for a digital marketing course.
How to choose a digital marketing course
So, you're ready to take the plunge and enrol on a digital marketing course. Before you do so, let's recap what has been discussed throughout this guide and confirm what factors you need to consider.
Would you be better served learning online or in-person at a college or university?
How much are you willing to spend? Is a free course sufficient, or will you need a paid education?
How much time can you realistically dedicate to learning? Don't spread yourself too thin, especially if you also have a business to run
What will you learn during the online marketing course? Will this be sufficient to meet your needs, or will you require more specialist training?
Would you benefit from formal accreditation at the end of the course? If so, will this be provided, and will you need to pay for any evidence?
Even once you are fully educated in digital marketing, it doesn't hurt to seek professional advice. Contact us if you'd like to hear what Creative.onl can offer your business. In the meantime, enjoy the expansion of knowledge that a digital marketing course will provide.